Essex County Assault and Threat Charges Lawyer
Criminal Defense Attorneys in Newark, New Jersey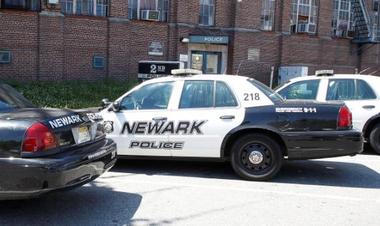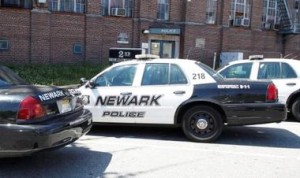 If you are charged with simple assault, aggravated assault, harassment or another assault offense in Essex County, New Jersey, the Tormey Law Firm can help. Assault charges are extremely common in New Jersey. A simple misunderstanding can quickly escalate and result in your arrest for assault. Worse yet, assault and threat crimes are considered "violent crimes" under the NJ Criminal Code. This means that you could face severe penalties, including jail or prison time. Whether you were involved in a bar fight, a domestic dispute, or a traffic altercation, the best thing you can do right now is speak with an experienced criminal defense attorney.
The Tormey Law Firm is a highly respected group of New Jersey criminal defense lawyers who aggressively defend clients against assault and threat charges throughout Essex County, including Livingston, Bloomfield, Belleville, Maplewood, and East Orange. The firm's founding partner, Travis J. Tormey, knows what it takes to win in the courtroom. Mr. Tormey's successes in court were recently featured in the Daily Record.
Mr. Tormey has received the AVVO client's choice award every year since 2013. He was also named one of the Top 10 Criminal Defense Attorneys Under 40 In New Jersey in 2014 by the National Academy of Criminal Defense Attorneys. He was also heralded as one of the Top 40 Attorneys Under 40 in the Nation in 2014 by the National Trial Lawyers Association. If you have been charged with an assault crime in Essex County, you can call the Tormey Law Firm day or night at 201-654-3464 to schedule a free consultation about your assault or threat charges. In the meantime, view examples of our Successfully Handled Cases.
Assault and Threat Defense Lawyer in East Orange NJ
The Tormey Law Firm has successfully represented thousands of clients throughout the State of New Jersey. Many of the firm's clients were charged with assault and threat crimes, such as:
Death by Auto
Obstructing Administration of Justice
What Happens if I am Convicted of a Violent Crime in Essex County NJ?
The penalties for an assault or threat crime conviction vary, depending upon the type and severity of the offense. The most serious offenses are homicides, which can result in extremely lengthy prison sentences or, in the worst cases, the death sentence. The most common assault and threat crimes, such as simple assault and harassment, can also result in significant consequences. Whether you are charged with an indictable, felony-level offense or a disorderly persons offense, you could be looking at jail time, hefty fines, and loss of your driver's license. Perhaps worst of all, you may end up with a permanent criminal record.
Contact a Newark Assault Attorney for a Free Consultation
The experienced Essex County assault attorneys at the Tormey Law Firm will take the time to get to know you and understand everything that makes your case unique. We will prioritize your case and work tirelessly on your behalf to secure a positive outcome. We also offer 24-hour phone service, so you can call us today at 201-654-3464 to discuss your case. You can also use our online contact form to schedule a free consultation at our Newark office.