Charged with Criminal Restraint Maplewood, NJ
Arrested for Criminal Mischief Essex County with Offices in Newark, New Jersey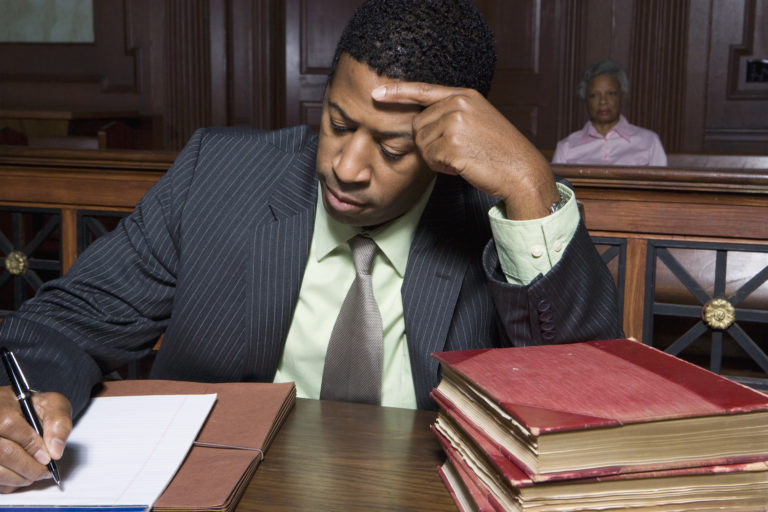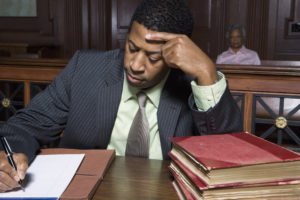 Domestic violence complaints often involve additional charges. This is especially true when the parties are involved in a heated argument that becomes physical in nature. If New Jersey police officers were called to your residence to investigate a report of a domestic violence incident, you could find yourself under arrest and facing serious assault or threat charges. If at any point during the argument you prevented your spouse or girlfriend from walking away, you could be charged with criminal restraint. This is a felony-level offense that carries significant prison time. As a result, it is imperative that you speak with an experienced criminal defense attorney immediately.
The Tormey Law Firm provides a strong defense against criminal restraint charges throughout Essex County, NJ, including South Orange, Montclair, and Glen Ridge. Our criminal defense attorneys have years of experience handling assault and threat cases in New Jersey superior courts. Additionally, the firm's founding partner, Travis J. Tormey, previously worked at the United States Attorney's Office in a variety of departments. Moreover, the firm's litigation team includes a former New Jersey county prosecutor, so we definitely know how to get the job done in the courtroom when defending you against these very serious charges.
In fact, Mr. Tormey received the AVVO clients choice awards in 2013 and 2014. He was also named one of the Top 10 Criminal Defense Attorneys Under 40 In New Jersey in 2014 by the National Academy of Criminal Defense Attorneys. He was also heralded as one of the Top 40 Attorneys Under 40 in the Nation in 2014 by the National Trial Lawyers Association.
Call the Tormey Law Firm Now
If you have been charged with criminal restraint or any other threat crime, contact the Tormey Law Firm at 201-654-3464 for immediate assistance.
Criminal Restraint Law in Essex County: N.J.S.A. 2C:13-2
Generally speaking, criminal restraint occurs when a person confines or detains another person in such a way as to expose them to the risk of serious bodily injury. As set forth by N.J.S.A. 2C:13-2, an individual may be charged with criminal restraint if they:
Physically restrain the victim so that the victim is at risk of injury
Hold the victim in a condition of involuntary servitude
A criminal restraint charge is appropriate only if the defendant knowingly restrained or held the other person. This required element of the charge might provide an opening for an attorney to argue that you did not realize that the other person did not feel free to leave. This is especially likely when the other person is a spouse or girlfriend and the argument took place in a shared residence. If the prosecution fails to establish that you intentionally restrained the other person, it might be possible to get your criminal restraint charges downgraded or dismissed.
Criminal Restraint: Third Degree Crime in Newark, NJ
Criminal restraint is considered a third degree crime in New Jersey. If you are convicted of third degree criminal restraint, you could be subject to significant penalties. For example, the court may sentence you to 3–5 years in New Jersey State Prison. That's why it is crucial for you to begin your defense as early as possible and contact an experienced criminal defense attorney.
The good news is that there is a presumption of non-incarceration for third degree felonies. This means that if you are a first-time offender with no prior criminal record, it might be possible to avoid state prison time even if you are convicted.
False Imprisonment in Millburn NJ: A Lesser Charge to Criminal Restraint
Criminal restraint charges in New Jersey are closely connected to the charges of false imprisonment and kidnapping.
False imprisonment is a lesser charge that refers to the unlawful restraint of another person. The major difference between the two charges is that false imprisonment does not involve the risk of serious bodily injury. That's why many criminal restraint charges are eventually downgraded to the lesser charge of false imprisonment. Since false imprisonment is classified as a disorderly persons offense, these cases are heard in the local municipal court. Additionally, a false imprisonment charge carries a maximum sentence of 18 months in New Jersey State Prison.
Kidnapping in Belleville: Enhanced Penalties
Kidnapping is a more serious form of restraint in which the defendant unlawfully confines another person for some other purpose: for ransom, to facilitate a crime, or to terrorize the victim. Depending upon the circumstances, kidnapping in New Jersey may be classified as a first degree crime. Moreover, unlike most first degree crimes, kidnapping carries a maximum sentence of 30 years in New Jersey State Prison; the minimum sentence is 15 years in state prison.
Contact a Nutley NJ Criminal Restraint Lawyer for a Free Consultation
The criminal defense lawyers at the Tormey Law Firm are ready to fight your criminal restraint charges and keep you out of prison. Call us now at 201-654-3464 to speak with a member of our litigation team, or simply fill out the online contact form to schedule a meeting at our office in Newark, NJ.