Possession of a Weapon for an Unlawful Purpose in New Jersey
With offices in Newark, New Jersey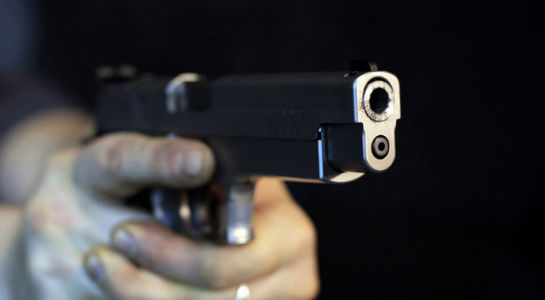 If you have been accused of a weapons offense in New Jersey, you are probably feeling an enormous amount of stress. You are also probably concerned about what the future holds for you. Unfortunately, you have very good reason to worry. A conviction for Possession of a Weapon for an Unlawful Purpose carries severe penalties. Worse yet, this charge is often accompanied by Unlawful Possession of a Weapon charges. If you are caught with a loaded handgun and you do not have a valid carry permit for the weapon, you could be looking at multiple criminal charges and serious prison time.
The attorneys at the Tormey Law Firm have years of experience and a deep understanding of New Jersey gun laws. We represent clients accused of weapons offenses throughout Essex County, including Caldwell, Millburn, and Orange. Our litigation team includes a former county and municipal prosecutor, so we definitely an edge in the courtroom and at the negotiating table. Whether your case calls for a plea bargain or a trial, we are prepared to do whatever it takes to keep you out of prison and help you avoid the most serious consequences of a conviction.
Contact the Tormey Law Firm
Call us today at 201-654-3464 to discuss your weapons offense charges with a knowledgeable attorney. We are available 24-7 and will be happy to answer any questions you might have about your case.
Possession of a Weapon for an Unlawful Purpose: N.J.S.A. 2C:39-4
N.J.S.A. 2C:39-4 prohibits a person from Possessing a Weapon for an Unlawful Purpose. In order to convict you of this charge, the prosecution must prove certain elements.
The "Weapon" Element:
One of the elements of this offense is that the defendant used a "weapon." However, the statute is interpreted broadly by NJ law enforcement and prosecutors; as a result, just about anything can be considered a "weapon" for the purposes of this offense.
The "Intent" Element:
Another element of the offense is that the weapon was used for "unlawful purposes." This generally means that you intended to use the weapon against another person or against property with some kind of criminal intent. Law enforcement can infer from the circumstances that your intent was unlawful. For example, a police officer could find a loaded gun in your possession and determine that you intended to use it in an unlawful manner. However, the "unlawful purposes" element is difficult for the prosecution to prove and can often be challenged by an attorney. Moreover, it might be possible to answer the charge by arguing that you possessed the weapon for the purposes of self-protection or self-defense.
Penalties for Possession of a Weapon for an Unlawful Purpose in Essex County
The penalties for Possessing a Weapon for an Unlawful Purpose vary, depending upon the type of weapon:
Firearm: Possession of a gun for an unlawful purpose is classified as a second degree felony. Anyone convicted of this offense is subject to a sentence of 5–10 years in New Jersey State Prison, with a presumption of incarceration and parole ineligibility.
Any Other Deadly Weapon: Possession of a weapon other than a gun can be classified as a third degree felony. A conviction may result in a sentence of 3–5 years in New Jersey State Prison. However, the offense carries a presumption of non-incarceration.
Imitation Firearm: Possession of a BB gun or paintball gun can actually result in fourth degree felony charges. Believe it or not, you could be sentenced to up to 18 months in New Jersey State Prison simply for being caught with a paintball gun.
If you are convicted of Possessing a Weapon for an Unlawful Purpose and used the weapon during the commission of another crime, such as burglary or robbery, you could face additional charges. Worse yet, the sentences will likely be imposed consecutively, meaning that you could end up spending a very long time behind bars.
Graves Act Offenses in Essex County, NJ
The Graves Act, which imposes harsh penalties and mandatory prison sentences, applies to firearm offenses in the State of New Jersey. Anyone convicted of Possession of a Firearm for an Unlawful Purpose may be subjected to a minimum mandatory term of incarceration of three years in New Jersey State Prison.
Call a Newark Possession of a Weapon for an Unlawful Purpose Lawyer
Contact the experienced lawyers at the Tormey Law Firm today. You can call us day or night at 201-654-3464, or you can fill out the online contact form to schedule a free consultation at our office in Newark.