West Orange Carjacking Lawyers
Carjacking Defense Attorney with Offices in Newark, New Jersey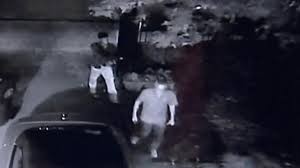 Carjacking is one of the most serious assault crimes in New Jersey. Since carjacking involves both the unlawful taking of a car and the threat of violence, NJ prosecutors often seek maximum penalties in carjacking cases. As a result, if you are convicted of carjacking in New Jersey, you could be looking at a lengthy state prison sentence.
The Tormey Law Firm is a highly respected law firm with a tradition of excellence in New Jersey. The firm's founding partner, Travis J. Tormey, has handled numerous assault and theft cases in Essex County courtrooms, including courts in Belleville, Maplewood, and Fairfield. Additionally, the firm's criminal defense team a former municipal and county prosecutor who has years of experience prosecuting violent criminal offenses. Our experience as both prosecutors and defense attorneys has our criminal trial team well equipped to fight these charges for you in court and protect your rights.
Contact the Tormey Law Firm Today
Call the Tormey Law Firm today at 201-654-3464. A member of our litigation team will be happy to answer any questions you might have about your case.
Carjacking in Essex County, NJ: N.J.S.A. 2C:15-2
Carjacking offenses in the State of New Jersey are governed by N.J.S.A. 2C:15-2. Carjacking is a special kind of robbery or auto theft offense that involves:
The use of force upon the driver or occupant of the vehicle
The threat to inflict immediate bodily injury upon an occupant of the vehicle
The threat to immediately commit a first or second degree felony
The operation of the vehicle while an occupant at the time of the taking remains in the vehicle
Basically, any use of force or any threat to use force while stealing a car can result in enhanced charges of carjacking. Additionally, carjacking charges are often accompanied by weapons charges because the defendant is accused of using a gun during the commission of the offense.
What Are the Penalties for Carjacking in Bloomfield, NJ?
Carjacking is classified as a first degree felony. Although first degree crimes are typically punishable by a sentence of 10–20 years in NJ State Prison, carjacking is treated differently under the law; a conviction for carjacking may result in a sentence of 10–30 years in NJ State Prison.
Moreover, since carjacking is an enumerated crime under the No Early Release Act (NERA), anyone who is convicted of carjacking will be required to serve at least 85 percent of their sentence before they become eligible for parole. In other words, if you are convicted of carjacking, you could end up spending a very long time behind bars.
Schedule a Free Consultation with an Irvington Carjacking Defense Attorney
The Tormey Law Firm is prepared to provide you with an aggressive defense against your carjacking charges. The stakes are high, so we will do whatever it takes to help you win your case and stay out of prison. Call us today at 201-654-3464 to discuss your carjacking charges with one of our experienced criminal defense attorney, or email us to schedule an in-person meeting at our Newark NJ office.