Assault by Auto in Essex County, New Jersey
Newark Defense Attorneys for Assault by Auto Charges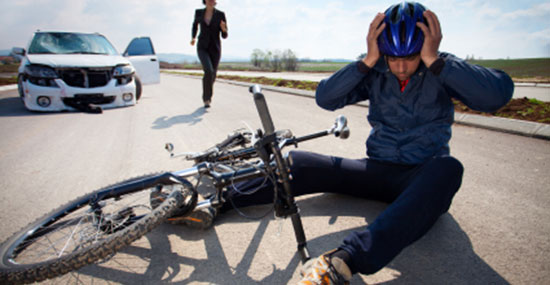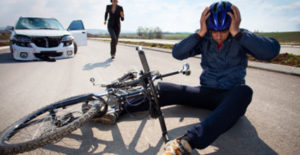 Assault by auto occurs when a person causes any level of bodily injury to another person as a result of recklessly operating an automobile, motorcycle or boat. In New Jersey, an assault by auto charge can range in severity from a disorderly persons offense all the way to a second degree crime, based on the level of the bodily injury caused and whether or not the influence of alcohol and/or drugs were involved.
The penalties you face if convicted of vehicular assault will depend on a number of factors, not the least of which is the skill of your criminal defense attorney and his or her ability to challenge the prosecution's evidence. If you are found guilty of assault by auto, you will face increasingly harsh prison sentences and fines, relative to the degree of crime you are charged with.
No matter how minor or unjustified a charge for assault by auto may seem, it is taken very seriously by state prosecutors, who will likely seek the maximum penalty against you. The best strategy for reducing the chance of incarceration, burdensome fines, and a criminal record is to contact the experienced and knowledgeable NJ criminal defense attorneys at The Tormey Law Firm. We have helped dozens of clients overcome similar charges in Essex County and throughout New Jersey and are prepared to help you successfully resolve your case. If you or a loved one has been charged with assault by auto in Newark, Montclair, Belleville, Maplewood, Millburn, or elsewhere in Essex County, NJ, contact us now at 201-654-3464 for a free consultation. One of our criminal defense lawyers is available immediately to assist you.
2C:12-1(c)(1) Assault by Auto Explained
All assault by auto cases are governed under N.J.S.A. 2C:12-1(c)(1). According to this statute, a person is guilty of assault by auto if he or she recklessly operates a car or another motor vehicle and causes an accident that results in an injury to another person. Your intent is irrelevant, and you can be charged with this offense even if the resulting bodily injury is a minor cut or contusion. The severity of the injury and the influence of any drugs or alcohol will inform the level of the charge. The various degrees of assault by auto offenses in New Jersey are as follows:
Disorderly Persons Assault by Auto: This is the lowest level assault by auto charge and occurs when any amount of bodily injury is caused as a result of reckless operation of an automobile, motorcycle or boat. This carries a maximum fine of $1,000 and six months in jail.
Fourth Degree Assault by Auto: When the reckless operation of a vehicle or vessel results in "serious bodily injury," the actor may be charged with a fourth-degree offense. The difference between a disorderly persons offense and a fourth-degree offense is the severity of the injury caused. If convicted, you could face up to 18 months in jail and a $10,000 fine.
Third Degree Assault by Auto: If drugs or alcohol were a factor in your reckless operation of a vehicle or vessel that led to "serious bodily harm," you may be charged with a third-degree offense, which carries a 10-year maximum prison sentence. This charge will be in addition to any related DUI charges.
Second Degree Assault by Auto: Your third-degree charge may be upgraded to a second-degree if the offense occurred in a school zone. A conviction could lead to 10-20 years' imprisonment.
Operation of your cell phone or another handheld mobile device while operating your car, motorcycle or boat may also be considered reckless and may lead to a fourth or third-degree assault by auto charge, depending on the severity of any bodily injuries caused.
The degree of your charges, the chances of a conviction, and the resulting penalties can be significantly influenced by the techniques of a skilled New Jersey criminal defense lawyer. There are many things that can and should be challenged in your assault by auto case, including whether or not an injury should be considered "serious," and whether or not you were in fact, recklessly operating your vehicle or vessel.
Contact Maplewood NJ Assault by Auto Lawyers for a Free Consultation
If you have been arrested or received a summons for assault by auto in Essex County, New Jersey, you need an experienced defense attorney fighting for you. The NJ criminal defense lawyers at The Tormey Law Firm will fully examine your case, explore your defense options and craft a strategy that will either magnify vulnerabilities in the prosecution's argument or chart a course towards a favorable plea bargain that will allow you to avoid jail time and possibly keep a clean record. Contact us right away at 201-654-3464 for a free consultation or reach out online.