Charges for Hindering Apprehension or Prosecution in Essex County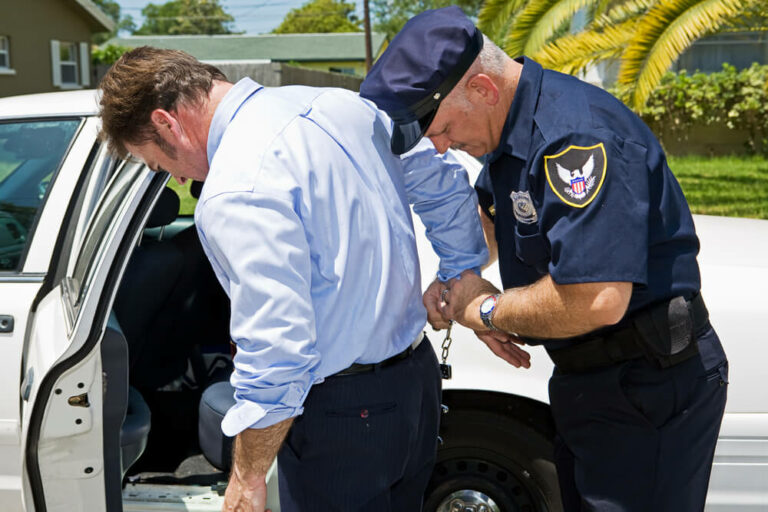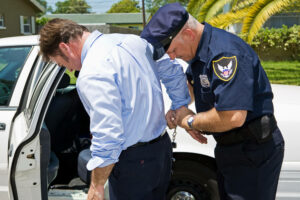 A person who purposely interferes with official police work in New Jersey commits a crime with harsh penalties. Intentionally interfering with or hindering an officer's attempt to apprehend, detain, investigate, prosecute, convict, or punish a suspect or defendant is punished to varying degrees, depending on the circumstances. Individuals may face fourth, third or second degree crime charges with long prison sentences. Whether you hinder law enforcement on behalf of someone you know or work with to protect either of you, or whether you intervene on behalf of a stranger, you can still be guilty of a hindering offense. Regardless of motive, getting caught hindering police officers's ability to apprehend, or prosecutors' ability to fully prosecute, exposes you to jail and possibly prison with high fines to pay. You are sure to need an attorney to help you out of this potentially devastating moment in your life.
If you were charged with hindering apprehension or prosecution in Essex County, get seasoned legal defense from our criminal attorneys by calling us at 201-654-3464 or sending us a message. Our experienced team of lawyers has handled a multitude of cases like this, including related charges like obstruction, resisting arrest, and underlying gun, theft, or drug offenses. A professional in criminal law with extensive experience is ready to provide a free initial consultation regarding your hindering charges. We serve individuals and their loved ones in towns like Cedar Grove, Nutley, Maplewood, Roseland, Newark, Bloomfield, Millburn, Maplewood, and throughout Essex County and the New Jersey area.
How the Statute Defines Hindering Apprehension or Prosecution in NJ 2C:29-3
There are two types of hindering under the New Jersey Statute Section 2C:29-3, each with separate aims. One form of hindering is for the benefit of the hinderer, and the other kind is for another. However, both can benefit the one committing the hindrance. For example, one may prevent the police from apprehending a suspected criminal because the suspect's crime, if completed, helps the hinderer. When someone obstructs police efforts to escape their apprehension and prosecution, the motive and benefit are clear.
For example, when a suspect gives a weapon to a co-conspirator for purposes of diverting the police from the fleeing suspect, they commit several crimes, but at least one of them is hindering. And yet, a prosecutor would have to prove the elements of the crime to convict them.
Prosecutor's Burden when Proving the Elements of a Hindering Crime
A prosecutor can convince a jury that a defendant committed the crime if the members find each element of the crime applies to the defendant. First, the jury must find that the defendant was aware of their own or another suspect's pursuit or prosecution and intended to interfere. For example, a defendant who observed a suspect running down the street with the police shouting for the suspect to stop could assume the police pursued a suspected criminal. Police typically do not chase people unless they hunt down a convicted criminal or suspect. If the defendant then directed the suspect to an escape route to dodge the police, a jury could infer the defendant intended to interfere with police work. Though someone's intention is a state of mind that a jury cannot know for sure, they can infer from the factual circumstances that the defendant intended to do what they did.
In addition, the state must demonstrate the defendant acted on behalf of themself or the suspect and against the state's efforts to capture, arrest, and prosecute the suspect. So, the defendant who directs a fugitive to an escape route to lose the police provided the suspect assistance to escape the law. Other acts constituting hindering include hiding or harboring a suspect or giving suspects weapons, money, a getaway car, or any other means to elude the authorities. It also includes hiding, destroying, or tampering with evidence by intimidating a witness or forging a document critical to prosecuting the suspect. It could also mean that the defendant prevented an individual from aiding the police. For instance, the defendant prevented the police from pursuing them or otherwise coerced another to protect the defendant's profit from a crime. And the act could be as simple as lying to an officer to divert them from the suspect's trail.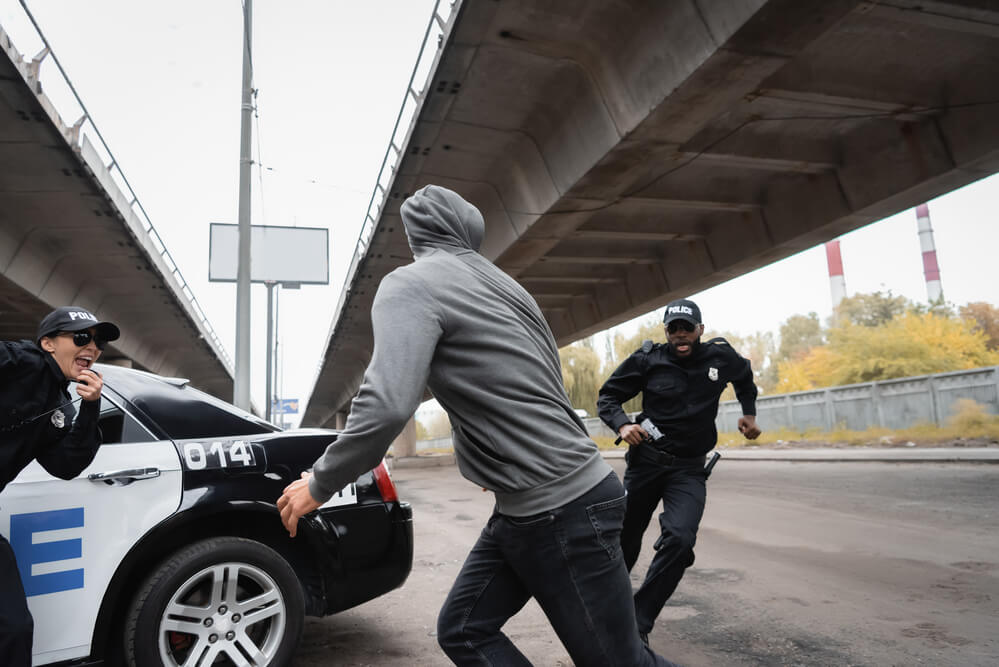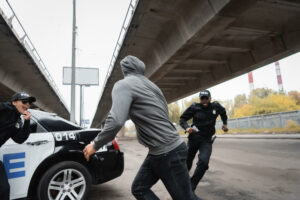 Finally, the prosecution must prove that the defendant acted with the intent to hinder the police or prosecution. In other words, the aid or interference was not accidental but intentional for purposes of assisting or allowing a crime to occur or a suspect to avoid arrest and prosecution. Thus, when a person witnesses a person running down the street but has no knowledge of a crime or circumstances, they may be simply helping another human being and not intending to interfere with a criminal investigation. Moreover, the police are not the only ones a defendant hinders to commit the crimes. For example, hindering can occur in an insurance fraud investigation by a state civil investigator.
Penalties for Hindering Charges are Varied Based on the Degree of Crime or Disorderly Persons Offense in New Jersey 
If charged with hindering, you could face years in state prison. For instance, if you used force, blackmailed, or deceived someone so they would not assist the police, report you, or press charges against you, you are guilty of a second degree offense. In addition, if you intimidated a witness or tampered with evidence the state can use against you or another, you are guilty of second degree hindering. You could go to state prison for 5 to 10 years if convicted. Otherwise, hindering policing or prosecution is a third degree crime if the crime you or another committed or was in the process of achieving would be a second degree crime. Still, a third degree crime carries a minimum of 3 and up to a 5 year prison sentence. And if you acted on behalf of a spouse, parent, child, or partner, you could be facing fourth degree hindering if the criminal conduct of the loved one is a third degree crime. If a fourth degree crime or lesser, it is a disorderly persons offense. The state punishes fourth degree crimes with 18 months in prison and a disorderly persons offense with up to 6 months in jail.
Hindering Defense Lawyers in Newark NJ Offer Free Consultations to Discuss Your Charges
As you can see, a series of factors will determine the severity of the charges and, consequently, the eventual penalties you may face. No matter what the case may be, getting arrested and charged with hindering has serious consequences in New Jersey. Here's where the assistance of an experienced lawyer comes into play. You will need the help of a criminal defense attorney experienced in contesting hindering charges and the many effective defenses that can be employed in these types of cases.
Our criminal defense firm serves clients facing serious charges and punishments in the Essex County region, in towns like Caldwell, Fairfield, West Orange, Montclair, Woodland Park, Little Falls, and Essex Fells. Call 201-654-3464 for immediate assistance, talk to a lawyer about your hindering apprehension or prosecution case, and find out more about how we can defend you against felony or disorderly persons charges.