Orange New Jersey Lewdness Charges
With offices in Newark, New Jersey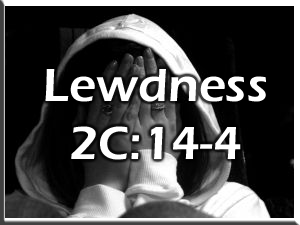 Among sexual offenses, lewdness is potentially the most humiliating because it is often associated with indecent exposure. Generally speaking, lewdness involves sexual indecency in public. As a result, anyone convicted of lewdness in New Jersey faces not only serious legal consequences but also shame and embarrassment. In fact, even a mere accusation of lewdness can destroy a person's reputation and make it incredibly difficult for them to explain the situation to family members, friends, and employers. That's why you need an aggressive defense lawyer who will fight your charges and help you maintain your good name.
The Tormey Law Firm is a criminal defense team that has experience handling lewdness and public indecency cases in Essex County, NJ, including Millburn, Verona, and Essex Fells. The firm's founding partner, Travis J. Tormey has been cited by media outlets as a legal resource on sex crimes in New Jersey. He also previously worked on the sex crimes unit at the United States Attorney's Office. Additionally, our litigation team includes a former county and municipal prosecutor who knows exactly how the other side thinks and strategizes in sexual offense cases.
Call the Tormey Law Firm
Do not delay when your freedom and your reputation are on the line. Contact the experienced attorneys at the Tormey Law Firm by calling 201-654-3464. You can also view examples of our successes with these cases by checking out our Lewdness Verdicts and Settlements page.
New Jersey Lewdness Statute: N.J.S.A. 2C:14-4
Lewdness charges and penalties are set forth in N.J.S.A. 2C:14-4. The statute prohibits a person from exposing themselves in a public place. The exact classification of the offense varies, depending upon the circumstances:
Disorderly Persons Offense: A person may not commit an offensive act which they expect will be observed by non-consenting persons
Fourth Degree Crime – Child: A person may not expose their intimate parts for the purpose of sexual gratification when they expect the act to be observed by a child under the age of 13 and at least 4 years younger than the offender
Fourth Degree Crime – Mentally Disabled Adult: A person may not expose their intimate parts for the purpose of sexual gratification when they expect the act to be observed by a person with a mental disease or defect
Lewdness in Essex County: Penalties
If you are convicted of the lesser charge of disorderly persons offense lewdness, you may be sentenced to up to 6 months in county jail. However, a conviction for fourth degree lewdness will expose you to as many as 18 months in New Jersey State Prison. Beyond that, a conviction could have collateral consequences that include damaged personal relationships and loss of employment opportunities in the future.
Call an Orange Lewdness Defense Lawyer
Do not allow a single innocent mistake to destroy the rest of your life. Call the Tormey Law Firm now at 201-654-3464 to discuss your lewdness charges over the phone, or fill out the online contact form to schedule a free consultation at our office in Newark.