Essex County Restraining Order Lawyer
Need Attorney for Restraining Order Trial in Newark NJ?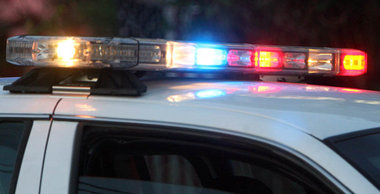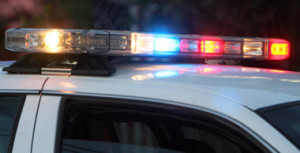 Restraining orders and domestic violence charges in New Jersey often stem from the same underlying incident. If the police are called to your residence on a domestic violence complaint, it is very possible that you will be placed under arrest and charged with a criminal offense such as simple assault, aggravated assault, terroristic threats, or harassment, and a temporary restraining order will be filed against you. In other cases, restraining orders are filed by one person against the other during a divorce, child custody dispute, or difficult breakup. If you are facing a restraining order and criminal charges, there will be two separate and distinct proceedings: a restraining order hearing and a criminal court case, both of which can result in serious consequences. If you are dealing with a restraining order matter, the issuance of a final restraining order will prevent you from being able to contact the alleged victim and his or her family and friends, and it may also mean that you can no longer frequent some of the places where you live your daily life. A domestic abuse accusation can be harmful to your personal and professional life and may even leave you with a criminal record, which is why it is important to have an experienced NJ domestic violence lawyer on your side throughout the process.
Our law firm is a highly skilled team of criminal defense and restraining order attorneys who are committed to protecting your interests in all domestic violence proceedings. We aggressively defend clients in criminal court and fight tirelessly on behalf of clients in restraining order hearings throughout Essex County and New Jersey. With offices in Newark, we regularly serve clients in Montclair, Bloomfield, Nutley, West Orange, West Caldwell, Belleville, and Millburn. Our firm's founding partner, Travis J. Tormey, previously served at the United States Attorney's Office. Another member of our team formerly served as a domestic violence prosecutor, which we now use to our advantage in cases like this. If you are facing a restraining order or dealing with a domestic abuse matter in Essex County or elsewhere in New Jersey, call us anytime at 201-654-3464 to schedule a free consultation about your case.
Restraining Order Cases in Essex County Superior Court, Family Division
Our lawyers are prepared to protect your legal rights. If you have been charged with a domestic violence offense or if you require legal representation at a restraining order hearing, we will do everything possible to help you avoid the most severe consequences. We will also keep you informed every step of the way.
Click on the following links to find additional information about domestic violence and restraining order topics:
The Prevention of Domestic Violence Act in New Jersey
The New Jersey Prevention of Domestic Violence Act provides the rules and procedures for restraining orders throughout the state. When seeking a Final Restraining Order (FRO), the alleged victim must establish that a "predicate act" of domestic violence actually occurred. The predicate acts of domestic violence include:
If you are facing a Final Restraining Order (FRO), do not wait to speak with an attorney. The legal process moves very quickly, so there will not be a lot of time to prepare for your restraining order hearing.
Contact West Orange Restraining Order Lawyers for a Free Consultation
If you are involved in a restraining order case in Essex County, the attorneys at our law office understand the nuances of domestic violence law in New Jersey and know how to contest your restraining order and criminal charges. We are available 24-7, so call us now at 201-654-3464 to discuss your case. You can also fill out the online contact form to schedule a meeting at our office in Newark, NJ.