Newark Temporary Restraining Order Lawyers
Domestic Abuse Attorneys in Essex County, New Jersey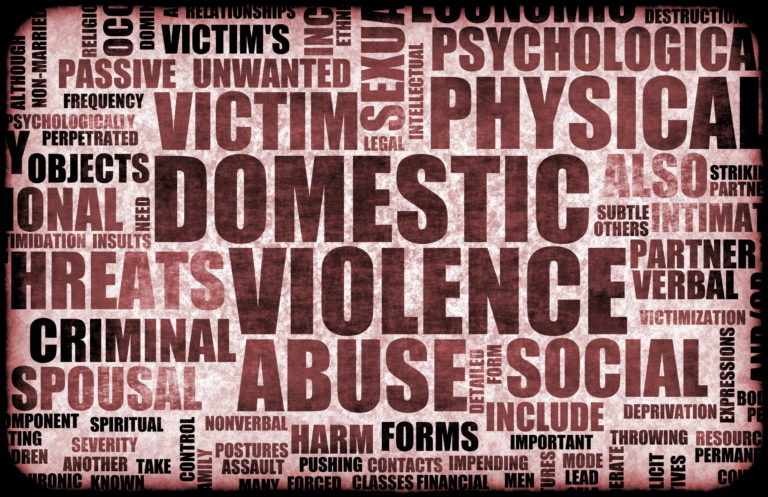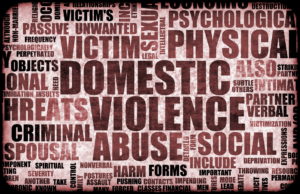 Domestic violence accusations in New Jersey are often followed by restraining orders, usually in the form of a temporary restraining order (TRO) which will then be turned into a permanent restraining order or dismissed at a final restraining order hearing in the Superior Court, Family Division. Whether you have been accused of terroristic threats, stalking, harassment, or some other criminal offense considered a predicate act of domestic violence, the consequences can be severe. A restraining order is a separate matter that is dealt with independently of any criminal charges. In fact, even if there is no pending criminal charge, you will still have to answer the restraining order and if it is placed into effect, a violation of the restraining order is a criminal offense as well. Additionally, the process for obtaining a restraining order is remarkably easy. This means that you could have a temporary restraining order imposed on you even if you did absolutely nothing wrong. That's why it is crucial for you to take immediate action and speak with an experienced NJ restraining order lawyer as soon as you can.
The attorneys at the Tormey Law Firm understand the nuances of domestic violence law in New Jersey and we represent clients in criminal cases and restraining order hearings throughout Essex County, including Verona, Irvington, East Orange, Livingston, Bloomfield, and Maplewood. Travis J. Tormey, our firm's founding partner, previously worked at the United States Attorney's Office, as well as two of the largest law firms in the State of New Jersey. Moreover, the firm's criminal defense team includes a former county and municipal prosecutor, which means that we know how to anticipate the other side's arguments at your restraining order hearing and we use this unique insight to achieve the best possible results for our clients. Call us today to speak with a knowledgeable restraining order attorney about your domestic violence case. You can reach us day or night at 201-654-3464 for a free consultation or to schedule an appointment at our Newark offices.
Temporary Restraining Orders in New Jersey
A TRO provides temporary protection in advance of a Final Restraining Order (FRO) hearing. The TRO is issued by a superior court judge or a municipal court judge, depending upon where and when the alleged offense took place.
It is extremely easy for an alleged victim to get a temporary restraining order issued because TROs require a different standard of proof than criminal complaints. In fact, a temporary restraining order can be issued based solely on the word of the complaining party.
TROs generally require a showing of just three factors:
The individual seeking the TRO must have standing as a "victim," as defined by the New Jersey Prevention of Domestic Violence Act. This means that the parties had a dating relationship, previously lived together, or have a child together.
An act of domestic violence occurred. There are 14 predicates of domestic violence, including: homicide; assault; terroristic threats; stalking; harassment; kidnapping; criminal restraint; false imprisonment; sexual assault; criminal sexual contact; lewdness; criminal mischief; burglary; and criminal trespass. If reasonable evidence exists that at least one of these offenses has occurred, a judge may issue a TRO.
A restraining order is necessary to protect the well-being of the victim and prevent further domestic violence.
If a temporary restraining order is issued, you will be barred from having any contact with the alleged victim and their family. You will be unable to go to the victim's home, place of employment, or anywhere else they frequent. Your case will then be scheduled for a Final Restraining Order hearing, which must occur within 10 days of the issuance of the TRO.
Contact a Bloomfield Restraining Order Lawyer about Your Case
In addition to facing a restraining order, you could also be subject to serious criminal charges for the underlying domestic violence incident. That's because the restraining order hearing is considered a civil proceeding; the accompany charges are considered criminal proceedings. As a result, you are going to need the assistance of a domestic violence attorney who can defend you in both areas. The Tormey Law Firm is prepared to represent you in all proceedings associated with these accusations. If you are dealing with a restraining order or criminal domestic abuse matter in Essex County, contact us anytime at 201-654-3464 to discuss your case with one of our experienced domestic violence attorneys. You can also email us to schedule a free consultation at our offices in Newark, NJ.