Arrested for Aggravated Sexual Assault Essex County NJ
Skilled Sex Crimes Defense Attorneys with offices in Newark, New Jersey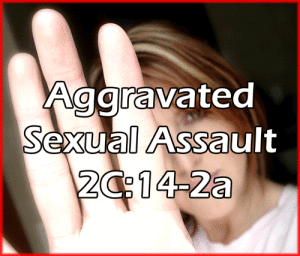 Aggravated Sexual Assault is one of the most serious charges you could be facing in New Jersey, a first degree crime (such as murder, manslaughter, kidnapping, and carjacking). On a first degree offense, you are facing 10-20 years in prison if you are convicted of aggravated sexual assault. You need a serious defense attorney to combat these serious charges.
New Jersey law enforcement takes sex crime charges very seriously because there is often a public outcry for punishment of sex offenders. Unfortunately, this has the unintended effect of stigmatizing people who have simply been accused of a sex crime. The consequences of a conviction are even worse: you could face prison time and be required to register as a sex offender.
The lawyers at the Tormey Law Firm have experience handling sexual assault cases throughout Essex County, including Irvington, Glen Ridge, and Belleville. Our firm focuses exclusively on criminal defense, which means that we have a deep understanding of the complex legal issues that might arise in your case. We are also prepared to beat your charges in the courtroom because our litigation team includes a former county and municipal prosecutor who regularly prosecuted sex crime cases; now she is fighting on behalf of defendants.
Call Us Today
Call the Tormey Law Firm now at 201-654-3464 to begin your defense. You can also view examples of our Successful Sexual Assault Verdicts and Settlements.
Aggravated Sexual Assault Law: N.J.S.A. 2C:14-2a
Aggravated sexual assault is a charge that may be brought in particular circumstances. As set forth by N.J.S.A. 2C:14-2a, a person is guilty of aggravated sexual assault if they commit an act of sexual penetration when:
The victim less than 13 years old
The victim is 13–16 years old and the offender is related to the victim, acting as a guardian, or acting in a supervisory capacity
The offense is committed during a violent crime such as robbery, kidnapping, homicide, aggravated assault, burglary, arson, or criminal escape
The offender has a weapon
The offender is assisted by another person and uses physical force or coercion
The victim suffers severe personal injury
The victim was physically helpless, mentally defective, or mentally incapacitated
If any of these circumstances apply, the offender can be charged with first degree aggravated sexual assault. By contrast, the lesser offense of sexual assault is classified as a second degree felony and is punishable by less severe penalties.
Aggravated Sexual Assault Penalties in NJ
Since aggravated sexual assault is classified as a first degree felony, a conviction will result in significant penalties. For starters, you will face a sentence of 10–20 years in New Jersey State Prison. Additionally, the application of the No Early Release Act (NERA) to violent sexual assaults means that you will be required to serve at least 85 percent of your prison sentence before becoming eligible for parole.
Perhaps worst of all, even your release from prison will not free you from further penalties. Anyone convicted of aggravated sexual assault in the state of New Jersey will be required to register as a sex offender in accordance with Megan's Law.
Call a Newark Sex Crimes Defense Attorney
The Tormey Law Firm employs seasoned investigators who are prepared to look into your case. Moreover, our skilled attorneys know how to challenge the evidence and win your case in the courtroom. Call us today at 201-654-3464 to discuss your aggravated sexual assault charges, or email us to schedule a free consultation at our office in Newark, NJ.