Irvington Manslaughter Charges
With offices in Newark, New Jersey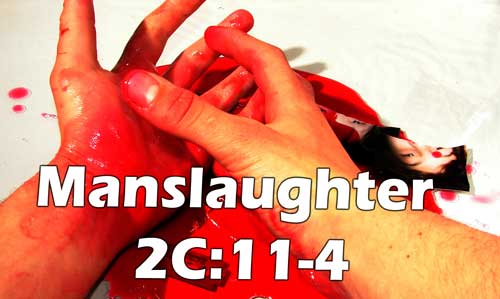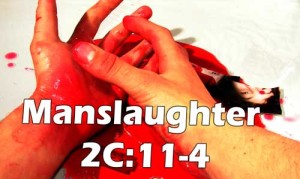 Anytime the loss of life is involved, NJ prosecutors take criminal charges very seriously. You should do likewise. Manslaughter is one of the most serious assault and threat offenses in the New Jersey Criminal Code. If you are convicted of manslaughter, you could be looking at up to 30 years behind bars.
The Tormey Law Firm is a team of experienced, tenacious litigators who will fight to keep you out of prison and help you beat your manslaughter charges. Founding partner Travis J. Tormey has handled countless cases, just like yours, in Orange, Newark, and everywhere else in Essex County, NJ. Additionally, our criminal defense team includes a former county prosecutor who knows exactly how to attack the prosecution's case because he is familiar with prosecutorial tactics and he understands their weaknesses.
In fact, Mr. Tormey received the AVVO clients choice awards in 2013 and 2014. He was also named one of the Top 10 Criminal Defense Attorneys Under 40 In New Jersey in 2014 by the National Academy of Criminal Defense Attorneys. He was also heralded as one of the Top 40 Attorneys Under 40 in the Nation in 2014 by the National Trial Lawyers Association.
Contact Us Today
Call the Tormey Law Firm today at 201-654-3464 to speak with an experienced criminal defense lawyer about your manslaughter charges.
NJ Manslaughter Statute: N.J.S.A. 2C:11-4(b)
Manslaughter Charges:
Manslaughter and homicide both deal with the loss of life; however, a murder charge requires a particular mental state by an offender who intentionally causes a death. As set forth by N.J.S.A. 2C:11-4(b), criminal homicide constitutes the lesser charge of manslaughter when:
It is committed recklessly
It is committed in the "heat of passion" under reasonable provocation
A common example of a "reckless" act that constitutes manslaughter would be falling asleep at the wheel and causing a fatal accident. An example of manslaughter committed in the "heat of passion" would be a deadly reaction to any extreme emotional disturbance, such as walking in on your spouse having an affair.
Aggravated Manslaughter Charges:
A manslaughter charge may be elevated to a charge of aggravated manslaughter when:
The offense is particularly egregious, with the offender recklessly causes death under circumstances manifesting extreme indifference to human life
The offender causes a death while eluding a law enforcement officer
Essex County Manslaughter Penalties
The penalties for a manslaughter conviction vary, depending upon whether you are convicted of manslaughter or aggravated manslaughter. Both charges carry a presumption of incarceration, which means that you will be looking at prison time if convicted:
Second Degree Manslaughter: 5–10 years in NJ State Prison
First Degree Aggravated Manslaughter: 10– 30 years in NJ State Prison
Contact an Irvington Manslaughter Defense Attorney
The highly accomplished criminal defense attorneys at the Tormey Law Firm can help you beat your manslaughter charges. Our team of skilled litigators and former prosecutors has the institutional knowledge needed to win your case and keep you out of prison. Call us today at 201-654-3464, or fill out the online contact form to arrange a free consultation at our office in Newark, NJ. One of our attorneys will look over your file and determine the best course of action to preserve your freedom.