Bloomfield Final Restraining Order Attorneys
Domestic Violence Lawyers in Essex County, New Jersey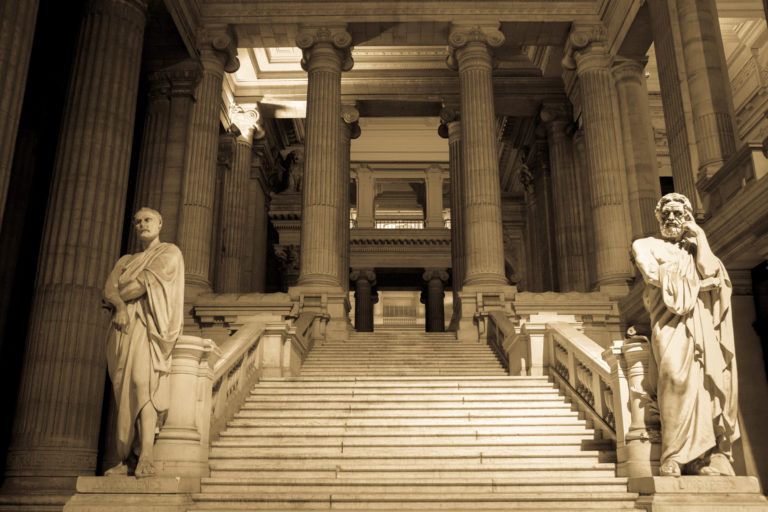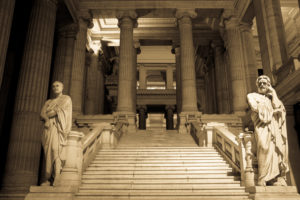 When a person is accused of an act of domestic violence in New Jersey, the alleged victim or a law enforcement officer can choose to file a protective order in the form of a temporary restraining order (TRO). The TRO can become a final restraining order (FRO) if a judge decides at a hearing that the case has all of the necessary factors to justify a permanent restraining order. This can have severe consequences for you because any subsequent violation of a final restraining order can result in an arrest and criminal charge for contempt of court. A final restraining order also means you cannot own a weapon, have any contact with the victim, or go anywhere in the vicinity of their home, job, school, or other places they frequent. In other words, you need to respond to the accusations being made against you with a comprehensive defense. On the other hand, if you are seeking a final restraining order against someone you fear, you need to demonstrate with evidence that a permanent order should be placed in effect immediately. In either case, it is extremely important to speak with an experienced restraining order attorney about your situation as soon as possible.
The Tormey Law Firm is a team of highly experienced attorneys who know how to win restraining orders and domestic violence cases in New Jersey. We have represented countless clients at restraining order hearings throughout Essex County, including Montclair, Nutley, Orange, North Caldwell, Irvington, Livingston, and Bloomfield. As a result of our experience in local courts, we have developed an excellent reputation for achieving great results. Additionally, the firm's litigation team includes a former county and municipal prosecutor who used to prosecute domestic violence cases; now he fights for the rights of our clients in these cases. Contact the Tormey Law Firm now to discuss your restraining order or domestic violence charges in Essex County. You can call us anytime at 201-654-3464 for a free confidential consultation about your case.
Final Restraining Order Hearings in Essex County New Jersey
You need to take immediate action because the restraining order process in New Jersey moves very quickly. When a temporary restraining order is issued, the next step in the legal process is a final restraining order (FRO) hearing. The FRO hearing is a civil proceeding which must be heard in front of a Superior Court Family Division judge within 10 days of the issuance of the TRO. If a TRO was issued against you, it means that a judge previously determined that the alleged victim had standing as a "victim" under the New Jersey Prevention of Domestic Violence Act.
Both sides will present evidence at the FRO hearing. The superior court judge will listen to witnesses and evaluate the evidence, including emails, text messages, and voicemail messages, in order to make a determination about whether a final restraining order should be issued. Ultimately, the issuance of an FRO requires the judge to conclude that three factors exist:
A predicate act of domestic violence occurred. The judge must conclude that you committed an underlying criminal offense, such as assault, terroristic threats, stalking, or harassment.
There is a prior history of domestic violence between the parties. If there is no record of past abuse, the alleged victim might have difficulty satisfying this element.
The alleged victim fears for their safety. If the judge concludes that a restraining order is necessary to ensure the safety of the victim, they will probably issue the FRO.
If the judge determines that any of these elements does not exist, they may choose not to issue the restraining order. However, keep in mind that you can still face criminal charges for the underlying act of domestic violence.
Criminal Charges for Domestic Violence in Millburn, New Jersey
A restraining order hearing is not the same as a criminal proceeding. If you have also been charged with a domestic violence offense, you will need the assistance of an experienced criminal defense lawyer to contest the criminal charges. It is possible for a lawyer to get the criminal charge dismissed even if a restraining order was issued against you. However, keep in mind that the outcome of one case can still influence how the other case will proceed.
Consult West Orange Restraining Order Lawyers for Immediate Assistance
The experienced Essex County domestic violence lawyers at the Tormey Law Firm can help you navigate the legal system and successfully handle a final restraining order. Call us today at 201-654-3464 to discuss your case and explore your legal options. You can also fill out the online contact form to schedule a meeting at our Newark office.