Belleville Criminal Mischief Lawyer
Vandalism Defense Attorneys in Newark, New Jersey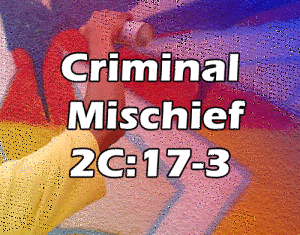 Although property damage often leads to civil charges, New Jersey law enforcement will not hesitate to arrest offenders and file criminal charges as well. Even if no one was injured, you can still be charged with criminal mischief and face significant prison time in Essex County, New Jersey. That's because criminal mischief is considered a serious assault and threat crime. Whether you are accused of retaliating against your landlord or getting drunk and accidentally damaging the front of a building, it is imperative that retain an experienced criminal defense attorney who can advocate for you in court.
The attorneys at the Tormey Law Firm know what it takes to beat your criminal mischief charges, whether they involve property damage, vandalism, or graffiti. Founding partner Travis J. Tormey has successfully handled countless cases in Essex County, NJ, including Newark, Millburn, Montclair, Bloomfield, and Belleville. Additionally, the firm has a former municipal and county prosecutor on staff, which will help us build a winning defense in your case. Examples of the firm's excellent track record can be viewed on our success stories page. If you have been charged with criminal mischief or vandalism in Essex County NJ, call us today at 201-654-3464 to arrange a free consultation with a member of our criminal defense team. We are also happy to schedule a meeting at our offices in Newark.
New Jersey Criminal Mischief Statute: N.J.S.A. 2C:17-3
NJ law protects citizens against damage to their tangible property and imposes criminal penalties on offenders. N.J.S.A. 2C:17-3 prohibits a person from:
Purposely or knowingly damaging the tangible property of another person
Recklessly or negligently damaging property while using fire, explosives, or other dangerous means
Purposely, knowingly, or recklessly tampering with property so as to endanger the property or the property owner
Grading and Penalties for Criminal Mischief in Essex County NJ
Property damage might seem like a minor offense, but the penalties can be severe. Depending on the circumstances of the offense and the amount of damage, you could face felony charges and a lengthy prison sentence.
Third Degree Crime for Criminal Mischief if the offender:
Purposely or knowingly caused pecuniary loss of $2,000 or more
Damaged, defaced, altered, or caused the loss of research property at a research facility
Interfered or tampered with an airport and recklessly caused bodily injury or damage to property
Tampered with a grave or any other site where human remains are stored or interred
Purposely or knowingly caused a substantial interruption of a public service such as water, gas, or power
Fourth degree felony for Criminal Mischief if the offender:
Caused pecuniary loss of between $500 and $2,000
Damaged, removed, or impaired the operation of a sign, signal, light, or any device necessary to ensure air traffic safety at an airport
Interfered or tampered with an airport
Purposely or knowingly broke, dug up, or otherwise tampered with gas, oil, or water pipes
Disorderly Persons Criminal Mischief Offense if the offender:
Caused pecuniary loss of $500 or less
A conviction for the most serious charge, third degree criminal mischief, can result in a sentence of between three and five years in state prison, as well as a $15,000 fine. On the other end of the spectrum, even a simple act of graffiti can net you up to six months in county jail, as well as an order to pay monetary restitution to the property owner and a requirement to perform community service that includes removal of the graffiti.
Contact a Nutley Criminal Mischief Lawyer
If you are facing charges for criminal mischief in Essex County, New Jersey, you can see this is a very serious "violent" crime that carries major penalties. That's why it is crucial for you to have an experienced criminal defense lawyer on your side as you fight these charges. Call the Tormey Law Firm today at 201-654-3464 to discuss your criminal mischief case, or email us to schedule a free consultation at our Newark office.