Newark Forfeiture of Weapons Attorneys
Handling Gun Issues in Newark, New Jersey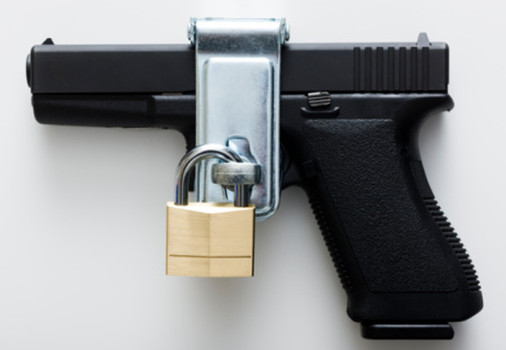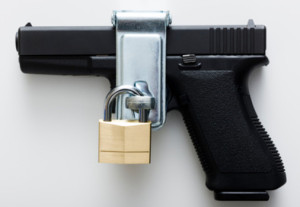 New Jersey lawmakers have taken extreme measures to ensure that domestic violence does not lead to tragedy. As a result, anytime a restraining order is filed in New Jersey, law enforcement must seize any weapons that are in the home. Even if criminal charges are not filed, the police will confiscate your weapons. This includes guns that you legally own and for which you have a valid firearms ID card. It seems absurd that you could lose the right to own a gun without even being convicted of a crime or weapons offense; however, this is the law in the State of New Jersey.
The attorneys at the Tormey Law Firm believe that no one should be deprived of their constitutional rights without good cause. We represent clients in gun cases and domestic violence cases throughout Essex County, NJ, including West Caldwell, Essex Fells, and Roseland. The firm's founding partner, Travis J. Tormey, previously worked with the gang task force and the sex crimes unit at the United States Attorney's Office, so he understands the nuances of the law and the standards of proof in these kinds of cases. Additionally, our criminal defense team includes a former county and municipal prosecutor, which gives us a unique advantage when we represent you.
Call the Tormey Law Firm
Contact us today at 201-654-3464 to discuss your case and get answers to any questions you might have about your case.
Forfeiture of Weapons in Essex County Domestic Violence Cases: N.J.S.A. 2C:25-21(d)
The New Jersey Prevention of Domestic Violence Act was passed in 1991 with the hope that victims of domestic violence would be afforded relief from physical abuse. A provision in the statute, N.J.S.A. 2C:25-21(d), directly addresses the forfeiture of weapons in domestic violence situations. As set forth by the statute, NJ law enforcement may confiscate a person's weapon, as well as a person's firearm ID card and permit, anytime a domestic violence report is filed with police. This typically occurs when a court has issued a Temporary Restraining Order (TRO) against an individual.
After a weapon is seized, the prosecutor will have 45 days to file a motion for forfeiture of the weapon. Once this happens, the court will schedule a Weapons Forfeiture Hearing within 15 days.
It is important to realize that the State does not have to meet any specified standard of proof when filing a motion for the forfeiture of a weapon in a domestic violence case. Basically, they can seize your weapon for just about any reason. The burden will actually be on you to provide sufficient evidence that your weapon should be returned to you.
Get Your Weapons Back at an Essex County Forfeiture Hearing
You will have an opportunity to get your weapons back at the Weapons Forfeiture Hearing. This hearing will take place in Superior Court and the judge will make a determination about whether your weapons should be returned to you. You should have an attorney by your side at this hearing because the prosecutor will be there to argue against you. An attorney who understands NJ gun laws can address the prosecutor at the Forfeiture Hearing and persuade the judge that you deserve to get your weapons back.
Keep in mind that the Weapons Forfeiture Hearing occurs separately from the Restraining Order Hearing. You will still have to appear at a Temporary Restraining Order (TRO) hearing or a Final Restraining Order (FRO) hearing.
Contact a Livingston Forfeiture of Weapons Lawyer
If your right to possess a firearm has been taken away due to a restraining order, you should not delay in securing legal representation. The Weapons Forfeiture Hearing involves a level of complexity that typically demands the presence of an experienced lawyer. The Tormey Law Firm can help you in every area of your case. We will fight to protect your legal rights and ensure that you get your weapons back. Call us today at 201-654-3464, or email us to schedule a free consultation at our Newark office.