Newark Violation of a Restraining Order Attorney
Contempt for Violating Restraining Order Essex County – Need Lawyer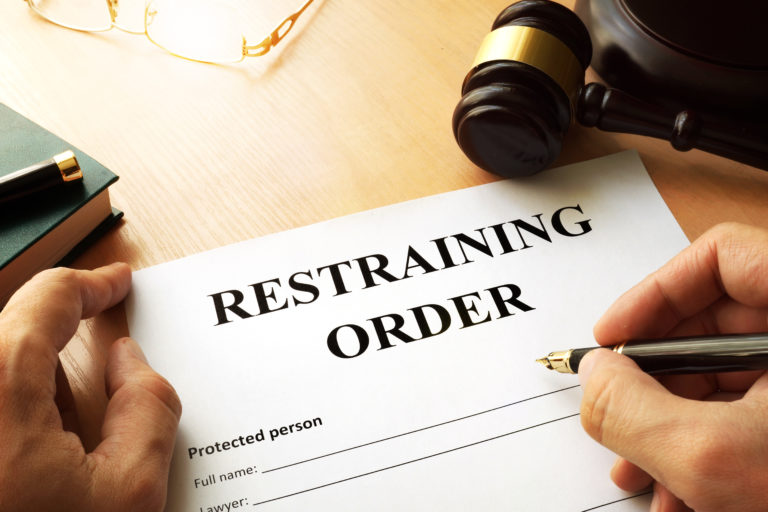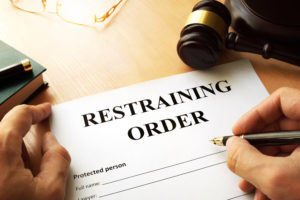 Although a restraining order is technically a civil action, it can have serious criminal implications. For example, if you violate the restraining order, you will be subject to mandatory arrest, as well as a new criminal charge for contempt of court. This happens all the time because New Jersey judges often attach tough conditions to restraining orders. You might have been forbidden from returning to your home or communicating with your children. You might even have been prohibited from drinking alcohol. Unfortunately, a momentary lapse in judgment is all it takes for you to be arrested and charged with violating the original restraining order. When this happens, it is imperative for you to speak with an experienced restraining order attorney.
The Tormey Law Firm is a criminal defense team with highly skilled attorneys who will combat your criminal contempt charges. We have successfully defended countless clients accused of violating a restraining order in Essex County, NJ, including Maplewood, Nutley, and Verona. The firm's founding partner, Travis J. Tormey, previously worked for two of the largest law firms in the State of New Jersey. Additionally, the firm's litigation team includes a former county and municipal prosecutor who used to prosecute domestic violence cases, which gives us a major advantage when we defend you against violation of a restraining order charges.
Call the Tormey Law Firm
Contact us today to speak with one of our experienced restraining order attorneys about your case. Call us at 201-654-3464 to discuss your case over the phone or to schedule a confidential consultation at our Newark office.
N.J.S.A. 2C:25-31: Criminal Charges for Contempt of Court in Essex County NJ
The threshold for an arrest in domestic violence cases is extremely low. If a New Jersey police officer is called to your residence and determines that there is probable cause that you have violated a restraining order, you will be arrested.
Additionally, when it comes to violating a restraining order, it does not matter if the incident involves a Final Restraining Order (FRO) or a Temporary Restraining Order (TRO). In either case, you can be charged with a criminal offense.
Depending upon the circumstances, you could be charged with fourth degree contempt or disorderly persons offense contempt. This is an important distinction because the penalties are far more severe for fourth degree contempt, which is classified as a felony-level offense. If you are accused of committing a disorderly persons offense in violation of the restraining order, you will likely face felony contempt charges. These more serious contempt charges are heard in the Criminal Part of Superior Court, while disorderly persons offense contempt charges are heard in the Family Part of Superior Court.
Penalties for Violation of a Restraining Order in Millburn, NJ
If you are convicted of a fourth degree contempt charge, you could be sentenced to up to 18 months in New Jersey State Prison. Moreover, when you are finally released from prison, you will have a felony conviction on your permanent record.
Additionally, you could be subject to mandatory incarceration if this is your second offense for criminal contempt. Even a first offense can result in mandatory incarceration if the judge determines that there were certain aggravating circumstances, such as a particularly vulnerable victim or the presence of prior criminal charges on the defendant's record.
Free Consultation with West Orange NJ Restraining Order Lawyers
The domestic violence lawyers at the Tormey Law Firm are prepared to fight your charges and help you avoid the most serious penalties for violation of a restraining order. Call us anytime to discuss your criminal contempt case, or email us to schedule a meeting at our office in Newark, NJ.