Montclair Underage DWI Charges
With offices in Newark, New Jersey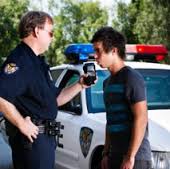 New Jersey law enforcement has a zero tolerance policy when it comes to underage DWIs. This means that if your son or daughter was arrested on suspicion of having any alcohol in their system, they could be looking at significant penalties. Don't let one mistake ruin your child's future. Contact an experienced DWI / DUI defense lawyer immediately.
The Tormey Law Firm handles DWI cases throughout Essex County, including Caldwell, Roseland, and West Orange. The firm's founding partner, Travis J. Tormey, is a certified Alcotest 7110 operator, which gives him a unique understanding of the breath testing device used in all New Jersey DWI cases. The firm's drunk driving defense team also includes a former DWI prosecutor and a retired NJ State Trooper who is certified in field sobriety testing. Our vast experience with Driving While Intoxicated cases, like yours, has allowed us to develop advanced defense strategies that we use to help clients avoid the most severe DWI penalties.
Call the Tormey Law Firm
Call us today at 201-654-3464 to schedule a free consultation. Additionally, feel free to check out our Successful DWI Verdicts page.
N.J.S.A. 39:4-50.14: Elements for Underage DWI
N.J.S.A. 39:4-50.14 governs underage DWI violations in New Jersey. The statute requires the prosecution to prove certain elements at trial:
The driver was under the age of 21 at the time of the motor vehicle stop
The driver operated a motor vehicle on a New Jersey road
The driver had alcohol in their system at the time of the motor vehicle stop
Underage DWI Penalties in Essex County
The legal age in New Jersey to purchase an alcohol beverage is 21. Anyone under the age of 21 who is caught trying to buy alcohol may be charged with underage drinking, which can result in penalties that include loss of driving privileges. More significant penalties apply if a person under the age of 21 gets behind the wheel of a car after consuming an alcoholic beverage.
As set forth by N.J.S.A. 39:4-50.14, a conviction for underage DWI in the State of New Jersey can result in:
Driver's License Suspension: 30–90 days, with the penalty imposed after the offender becomes eligible to obtain a license
Community Service: 15–30 days
Alcohol Education Classes: Mandatory participation in Intoxicated Driver Resource Center (IDRC) classes and/or a highway safety program
Adult Charges for Minors with High BAC
These minimum penalties for underage DWI apply only if the offender had a blood alcohol concentration (BAC) below .08 percent. If your child's BAC was 0.08 percent or higher, they will likely be charged as an adult offender and face potential jail time.
Free Consultation with a Cedar Grove DUI Attorney
The experienced DWI attorneys at the Tormey Law Firm are prepared to fight your child's underage DWI charges. We are available 24 hours a day to assist you, so call us anytime at 201-654-3464 or email us to schedule a free consultation at our Newark office.