Fairfield Possession of Drugs in a Car
With offices in Newark, New Jersey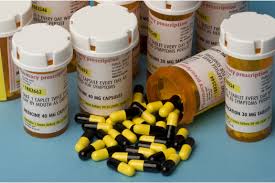 New Jersey motor vehicle tickets are often accompanied by drug charges because many routine traffic stops turn up evidence of drugs in the car. Perhaps your passenger had a marijuana joint in their pocket when you were pulled over for speeding. Or maybe you had prescription medication visible in the glove compartment when a traffic officer stopped you for suspicion of drunk driving. Unfortunately, you could now be looking at significant consequences: in addition to the penalties for the underlying traffic violation, you could face mandatory suspension of your driver's license for possession of a controlled dangerous substance (CDS) in your car.
The Tormey Law Firm is a criminal defense team with lawyers who focus a large part of their practice on traffic defense. In fact, we represent countless clients facing traffic charges in Maplewood, Orange, and everywhere else in Essex County, NJ. Our litigation team includes a former county and municipal prosecutor, so we definitely know what is needed to win your case in the courtroom. Additionally, the firm's founding partner, Travis J. Tormey, previously worked for two of the largest law firms in the state and handled thousands of cases involving criminal charges and traffic charges. Call the Tormey Law Firm now at 201-654-3464 to speak with one of our knowledgeable lawyers about your case.
Possession of Drugs in a Car: N.J.S.A. 39:4-49.1
Possession of a Controlled Dangerous Substance (CDS) in a motor vehicle is a serious offense that is addressed by N.J.S.A. 39:4-49.1. The statute prohibits a person from operating a car in New Jersey while in possession of any illegal narcotics or prescription legend drugs obtained without a valid prescription.
A person who violates this section shall be fined not less than $50.00 and shall forthwith forfeit his right to operate a motor vehicle for a period of two (2) years from the date of his conviction.
Penalties for Possession of Drugs in a Motor Vehicle
Conviction for possession of CDS in a motor vehicle will result in mandatory suspension of your driver's license for a period of two years, as well as a minimum fine of $50. Imagine not being able to drive to work for the next two years. How difficult will it be for you to earn a living when you can't legally operate a motor vehicle?
You should also keep in mind that if you are caught with illegal drugs in your car, you will also face criminal charges for drug possession. This could result in possible prison time, depending upon the type and quantity of drug.
Free Consultation with a Millburn CDS Attorney
Do not take any chances when it comes to your right to drive. If you are convicted of possession of drugs in a motor vehicle, you will almost certainly lose your driving privileges for a very long time. That's why you should always speak with an attorney about your CDS charges. Call the Tormey Law Firm today at 201-654-3464 so that we can begin your defense. You can also email us to schedule an in-person meeting at our Newark office.