Bloomfield Disorderly Persons Charge Lawyers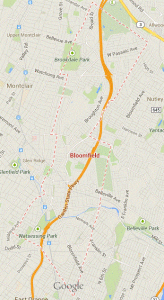 An arrest in NJ can have serious implications even if the charges are ultimately dismissed. You may need an expungement to clear everything off of your record. Contact an experienced Bloomfield NJ DWI Lawyer at the Tormey Law Firm for a free consultation, 201-654-3464, or you can use the online contact form. A member of our criminal defense team will be happy to answer any questions you have and provide you with an honest assessment of your case. The Tormey Law Firm represents clients throughout New Jersey that have been charged with indictable and disorderly persons offenses including trespassing, criminal mischief, and disorderly conduct in towns throughout Essex County. If you have charges pending in the Bloomfield Municipal Court, contact our offices anytime for a free initial consultation at 201-654-3464.
Our criminal trial team is composed of seasoned defense lawyers and former prosecutors. Mr. Tormey previously worked at the United States Attorney's Office in a variety of areas, including the gang task force, sex crimes unit, and white collar crimes units. He was recently recognized as one of the 10 best criminal lawyers in New Jersey by the American Jurist Institute. In addition, Mr. Tormey received the AVVO clients choice awards for 5 straight years. He was also named one of the Top 10 Criminal Defense Attorneys Under 40 In New Jersey in 2014 by the National Academy of Criminal Defense Attorneys. He was also heralded as one of the Top 40 Attorneys Under 40 in the Nation in 2014 by the National Trial Lawyers Association.
Our lawyers' experience as both prosecutors and defense attorneys means that we can anticipate the prosecution's arguments in your case. If you or a loved one has been charged with a criminal, traffic, or DWI offense in NJ, contact the criminal defense attorneys at the Tormey Law Firm for immediate assistance at 201-654-3464. The initial consultation is always provided free of charge.
Bloomfield, New Jersey
Bloomfield is a township in Essex County, NJ. 47,300 people live in the township, which has a total area of 5.3 square miles. The Bloomfield Municipal Court is located at 1 Municipal Plaza. The court office is open Monday, Wednesday, and Friday 9:00am to 4:00pm, and Tuesday and Thursday 8:30am to 3:30pm. The court office can be contacted directly at 973-680-4078.

Marijuana Lawyer near Bloomfield College in Bloomfield
Bloomfield College is a four-year private liberal arts college located at: 467 Franklin St., Bloomfield, New Jersey. Bloomfield  College is comprised of 2,100 students and about 85% of the students are commuters from around Northern New Jersey. The campus in Bloomfield, New Jersey is 11-acres and is easily reached by train, bus, or by car.

Bloomfield Municipal Court Information
Visit the Bloomfield Municipal Court's website.
Additional Information:
· John A. Paparazzo is the Bloomfield Municipal Court Judge.
· Paul Sant'Ambrogio is the Bloomfield Municipal Prosecutor.
· Erika Varela is the Bloomfield Deputy Court Administrator.
Directions to Bloomfield Municipal Court
From Garden State Parkway North:
Take exit 148 – Bloomfield Avenue. After paying toll, continue straight ahead to the second traffic light. Make a left onto Franklin Street. Proceed to second traffic light and make a left onto Municipal Plaza.
From Garden State Parkway South:
Take exit 148 – Bloomfield Avenue. At the end of the exit, stop at the stop sign. Immediately thereafter, make a right at first light onto Montgomery Street, which turns into Municipal Plaza.
Other Helpful Links and Information
· Bloomfield Township Website.
· The Bloomfield Police Department is also located at 1 Municipal Plaza and can be contacted at 973-680-4141. Bloomfield Police Department.
Contact an Experienced Criminal Defense Lawyer With Offices in Newark, NJ
If you or someone you know has been charged with a crime in Bloomfield, NJ, let us help you set the record straight. Contact an experienced Bloomfield defense Attorney at the Tormey Law Firm for a free consultation, 201-654-3464, or you can use the online contact form. A member of our criminal defense team will be happy to answer any questions you have and provide you with an honest assessment of your case