South Orange Marijuana Distribution Lawyers
Drug Charges Defense Attorneys in Essex County, New Jersey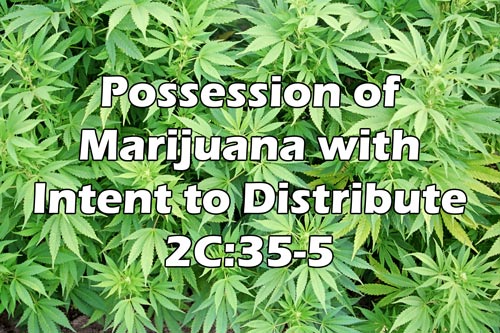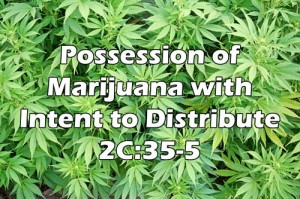 As you might expect, marijuana distribution charges in New Jersey are among the most serious drug charges a person can face. If you are convicted of distributing marijuana in Essex County, NJ, you could end up spending a very long time in prison. Worse yet, these charges are more common than you might think. That's because NJ prosecutors are notorious for interpreting the law very broadly so that practically any transaction involving marijuana can be classified as "distribution." Perhaps you were simply holding a package for a friend, or maybe you passed a joint around the room at a party. Regardless of the circumstances of your arrest, it is imperative that you speak with an attorney immediately.
The experienced Newark criminal defense attorneys at the Tormey Law Firm have represented numerous clients facing simple possession of marijuana charges and more serious marijuana distribution charges in Essex County, including East Orange, Nutley, Montclair, Bloomfield, and Millburn. We are familiar with NJ drug laws and we know how to attack the prosecution's case against you. Our drug defense team includes a former county prosecutor who also served as a Special Deputy Attorney General. Additionally, the firm's managing partner previously worked for two of the largest criminal defense firms in the state and regularly defended clients against drug distribution charges. Call us today at 201-654-3464 to speak with a member of our team and begin your defense.
Marijuana Distribution Statute: N.J.S.A. 2C:35-5
Marijuana distribution charges are addressed by N.J.S.A. 2C:35-5. The statute prohibits individuals from manufacturing, distributing, or dispensing any quantity of marijuana in the State of New Jersey.
The statute also prohibits a person from possession marijuana "with intent to distribute." This means that you can be charged with distribution even if your attempt to distribute the drugs was unsuccessful or incomplete. The prosecution often relies on both direct evidence and circumstantial evidence to prove your intent to sell the marijuana. This evidence may include:
Baggies
Scales
Large amounts of cash
Police observations of hand-to-hand exchanges
Undercover operations involving actual sales
Intent to Distribute Marijuana Penalties in New Jersey
The classification and penalties for distribution of marijuana vary, depending on the amount of marijuana:
25 Pounds or More: First degree crime, punishable by 10–20 years in New Jersey State Prison and a fine of $300,000
5–25 Pounds: Second degree crime, punishable by 5–10 years in NJ State Prison and a fine of $150,000
1 Ounce–5 Pounds: Third degree crime, punishable by 3–5 years in state prison and a fine of $25,000
Less Than 1 Ounce: Fourth degree crime, punishable by up to 18 months in state prison and a fine of $10,000
NJ Brimage Guidelines: Mandatory Minimum Sentence
Since marijuana distribution is always classified as a felony-level offense, your case will be heard in Essex County Superior Court. Additionally, marijuana distribution is subject to sentencing under the Brimage Guidelines, which means that you will not be able to argue for a lighter sentence if you are convicted.
Call a Bloomfield Marijuana Distribution Lawyer for Immediate Assistance
If you have been arrested for selling marijuana or intent to sell marijuana in Essex County, New Jersey, the Tormey Law Firm knows what it takes to win your marijuana distribution case. We will fight for you at every stage of the legal process and ensure that your life is not destroyed because of a one-time lapse in judgment or false accusation. Call us today at 201-654-3464 to discuss your case, or email us to schedule a free consultation at our Newark office.