Roseland Intoxicated Driver Resource Center (IDRC)
With offices in Newark, New Jersey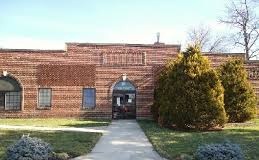 Although the most severe consequences of a DWI conviction in New Jersey are jail time and loss of driver's license, DWI violators are also required to take alcohol education classes at the Intoxicated Driver Resource Center (IDRC). Failure to attend the classes can lead to additional penalties, including extended license suspension and two days in jail. That's why you need to take IDRC requirements very seriously.
The Tormey Law Firm is a DWI defense team that is prepared to guide you throughout the legal process and ensure that you maintain your driving privileges in the State of New Jersey. Travis J. Tormey, the firm's founding partner, has handled thousands of DWI cases, so he understands the nuances of DWI / DUI law and can help you avoid the most serious Driving While Intoxicated penalties. Mr. Tormey appears regularly in courtrooms throughout Essex County, including Bloomfield, Orange, and Verona.
Contact Travis Tormey
Let Mr. Tormey and his team of DUI experts and former DWI prosecutors assist you. Call 201-654-3464 today to schedule a free consultation.
Essex County Intoxicated Driver Resource Center
The Intoxicated Driver Resource Center (IDRC) is the main component of the New Jersey Intoxicated Driver Program. There is an IDRC in each county, as well as three regional centers for repeat offenders. If you are convicted of impaired driving, attendance at IDRC classes will be mandatory. The exact terms of the punishment are determined by the number of prior offenses:
First Offense DWI: 12–48 hours of IDRC classes and alcohol treatment/evaluation at the Essex County IDRC facility
Second Offense DWI: 12–48 hours of IDRC classes, as well as alcohol treatment and evaluation in a regional facility
Third Offense DWI: 12 hours of evaluation and treatment at the Essex County IDRC facility, as well as the option to serve 90 days of the mandatory 180-day jail sentence at an IDRC-approved in-patient rehabilitation center
You will be responsible for paying the cost of the IDRC classes and treatment. These costs can add up quickly: $100 attendance fee, $230 offender fee, $100 license restoration fee, and $75 per diem fee.
Mandatory Alcohol Abuse Treatment
In addition to mandatory attendance at the program's Alcohol and Highway Safety Education classes, DWI offenders are required to undergo screening intervention, treatment, and monitoring at the IDRC facility. If it is determined that you need further treatment for addiction, you will be referred to a mandatory alcohol treatment program. This extended treatment can last anywhere from four months to one year. Failure to complete the terms of treatment will result in additional DWI penalties and possible jail time.
Contact a North Caldwell DWI Lawyer
The IDRC keeps track of program participants' compliance. At the conclusion of classes and treatment, the IDRC will notify both the court and the DMV about your status. Once you have been convicted of a DWI in New Jersey, the only way to get your license back is to complete the IDRC program. That's why it is crucial for you to hire an experienced lawyer to fight your charges and help you avoid license suspension in the first place. The Tormey Law Firm is prepared to assist you with your DWI case. Call us today at 201-654-3464 to discuss your DWI or Refusal charges, or email us to schedule a free consultation at our office in Newark.