Short Hills Robbery Defense Attorney
Need Attorney Arrested for Robbery Essex County NJ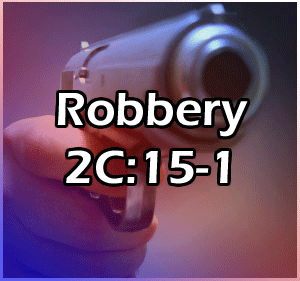 Robbery is probably the most serious theft offense in New Jersey. If you are convicted of robbery, you could be charged with a first degree felony and end up spending the next 20 years in prison. This makes it vitally important that you understand the specifics of the robbery statute. You probably already know that a robbery charge necessarily involves a theft. However, what elevates an ordinary theft offense to "robbery" is that it involves the use of a deadly weapon, the infliction of violence, or the threat of violence. If any of these circumstances apply in your case, you could be looking at significant consequences.
The lawyers at our law firm have years of experienced defending clients against robbery charges in Essex County, including East Orange, Bloomfield, and Newark. We understand how important this moment is for you, which is why we will do everything possible to win your case. We also have credentials and background in the law that you can rely on. Travis J. Tormey, the firm's founding partner, previously worked with the United States Attorney's Office. Additionally, our litigation team includes a former county and municipal prosecutor.
Contact Us Today
Call us at 201-654-3464 to discuss your robbery charges and begin your defense today. You might also want to take a look at our Successful Robbery Verdicts & Settlements page.
NJ Robbery Statute: N.J.S.A. 2C:15-1
You can be charged with robbery if you committed a theft and any of the following circumstances apply:
You inflicted bodily injury or use force on another person during the theft
You threatened another person with immediate bodily injury or purposely put them in fear of immediate bodily injury during the theft
You committed or threatened to commit a violent crime, such as kidnapping or sexual assault, during the theft
Essex County Robbery Penalties
Regardless of the classification of your robbery charges, you will be facing severe penalties and a lengthy term of incarceration. That's because robbery charges are felony-level offenses.
Second Degree Robbery:
Robbery is typically classified as a second degree offense. This means that, under most circumstances, a person convicted of robbery may be sentenced to 5–10 years in New Jersey State Prison.
First Degree Robbery:
However, robbery can be elevated to a first degree offense if the offender was armed with a deadly weapon, attempted to kill someone, or purposely inflicted serious bodily injury. A conviction for first degree robbery will subject an offender to a sentence of 10–20 years in New Jersey State Prison. Moreover, the charge will carry a presumption of incarceration. Additionally, since robbery is an enumerated crime under the No Early Release Act (NERA), the offender will be required to serve at least 85 percent of the sentence before they are eligible for parole.
Related Charge: Carjacking
The most serious type of robbery is carjacking. If you unlawful take a motor vehicle and inflict or threaten bodily injury against an occupant of the motor vehicle, you may face enhanced penalties. This is because the NJ Criminal Code classifies carjacking as one of the most serious first degree felonies. While most first degree offenses carry a sentencing range of 10–20 years in New Jersey State Prison, carjacking is punishable by as many as 30 years in New Jersey State Prison.
Related Charge: Weapons Offenses
If you are accused of armed robbery, it is very likely that you will also be charged with a weapons offense such as unlawful possession of a weapon or possession of a weapon for an unlawful purpose. It goes without saying that NJ prosecutors will not hesitate to charge a robbery suspect with as many criminal offenses and violations as possible. They do this as part of an overall strategy: the more charges and penalties you face, the easier it is for the prosecutor to get you to accept a deal and plead guilty.
Free Consultation with a North Caldwell Robbery Attorney
Our law firm will guide you through the New Jersey legal system and do everything possible to keep you out of jail. Call us now at 201-654-3464 to discuss your robbery charges over the phone, or email us to schedule a meeting at our Newark office.