Expungement of PTI, Conditional Discharge & Dismissal in New Jersey
Millburn NJ Court Program Expungements Lawyer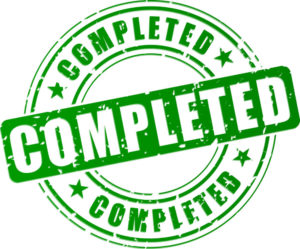 Were your criminal charges dismissed as a result of entry into Pretrial Intervention ("PTI"), Conditional Discharge, or Conditional Dismissal? Just because your charge has been dismissed does not mean that your record is wiped clean at the completion of one of those diversionary programs. Effectively, following the completion of the program, there will still be a record of the arrest(s) present. As a result, you need to obtain an expungement in order to entirely clear your record of the underlying charge and any related documents after you successfully complete a court program and have your charges dismissed. Our team of distinguished criminal defense and expungement lawyers help clients with expunging their records throughout Essex County, including in South Orange, West Orange, Belleville, Bloomfield, Millburn, Newark, and Montclair. To discuss your eligibility and get further information from an attorney who handles every step of this process in New Jersey, call our local office in Newark at 201-654-3464. Consultations are free and available 24/7.
NJ Court Diversionary Programs to Get Charges Dismissed
PTI is a program that is usually offered to first-time offenders where he or she enters this program in lieu of a conviction for one or more offenses. Generally, the period of enrollment is 12-36 months. At the completion of the program and the conditions for the individual's participation in the program, the charge/charges will then be dismissed. Conditional Discharge is another first-offender program offered by the Court for minor drug charges and allows for one-time participation in the program. The time period for this program is usually around 6 months to one year. Following the completion of this program, the matter is dismissed.
Conditional Dismissal is a program that is also constructed for first-offenders. The program generally applies to cases related to disorderly conduct, shoplifting, and more. After completion of the terms of the program, the matter will be dismissed. Lastly, the Veteran's Diversion Program is for eligible service members and results in the participant to receive counseling and supportive treatment. The timeframe for the participation is decided by the prosecutor. After one completes the program, the criminal charge(s) will be dismissed.
Expungement Timeframe for PTI, Conditional Discharge, and Conditional Dismissal in NJ
Pursuant to N.J.S.A. 2C:52-6, to remove arrests related to PTI, Conditional Discharge, or Conditional Dismissal from your record, you must wait a period of six months following the order of dismissal and then file for an expungement. What if charges were dismissed after the completion of the Veteran's Diversion Program? On the other hand, pursuant to N.J.S.A. 2C:52-6, if your charges were dismissed as a result of participation in the Veterans Diversion Program, you may file for expungement any time following the order of dismissal if the expungement was not immediately granted at the time of dismissal.
Clean Slate Expungements in New Jersey
Pursuant to N.J.S.A. 2C:52-5.3, an individual that may not ordinarily be eligible to submit a petition for an expungement, could make an application to the Court if period of "ten years has passed from the date of the person's most recent conviction, payment of any court-ordered financial assessments, satisfactory completion of probation or parole, or release from incarceration, whichever is later." Therefore, a person who would otherwise not be eligible for an expungement, may present an expungement petition to the Superior Court "if the person has been convicted of one or more crimes, one or more disorderly persons or petty disorderly persons offenses, or a combination of one or more crimes and offenses under the laws of this State, unless the person has a conviction for a crime which is not subject to expungement pursuant to subsection b. or c. of N.J.S.A. 2C:52-2."
The person may present an application pursuant to this section regardless of whether he or she would otherwise be ineligible pursuant to subsection e. of N.J.S.A. 2C:52-14 for having had a previous criminal conviction expunged, or due to having been granted an expungement pursuant to this or any other provision of law." This is referred to as a Clean Slate Expungement because in a sense it allows for someone to wipe his or her "slate" clean from prior infractions. Through the waiting period it can be shown that individuals have moved beyond this period of his or her life. However, it is important to note that no expungement applications may be filed after the "establishment of the automated 'clean slate' process."
New Jersey Drug Court Expungements
Pursuant to N.J.S.A. 2C:35-14, if an individual participated in the Drug Court Program, successfully graduated from the program, did not get convicted of an indictable offense or disorderly persons offense during that time period, and were not convicted of an offense that cannot be expunged, then one may be eligible to have his or her entire criminal background expunged. There is no specific waiting period to file for this expungement, so as soon as one completes or graduates from the program then he or she can apply for an expungement.
Expungements for CDS Offenses in New Jersey
In some instances, a person may immediately be eligible to file for an expungement for offenses related to controlled dangerous substance convictions. This includes related offenses surrounding minor marijuana possession, hashish, and drug paraphernalia convictions. With the overall passing of legislation surrounding expungement laws, it appears that CDS convictions are broadly considered under the updated laws. In addition to this, the Court may view the totality of circumstances related to one's offense to determine whether an intent to distribute conviction is eligible for an expungement based on the facts surrounding one's conviction.
Therefore, pursuant to N.J.S.A. 2C:52-5.1, individuals under the following circumstances may be eligible for an expungement:
Those previously charged with, convicted of, or adjudicated delinquent for, any number of offenses for, or delinquent acts which if committed by an adult would constitute, unlawful distribution of, or possessing or having under control with intent to distribute marijuana or hashish for distributing, or possessing or having under control with intent to distribute on or within 1,000 feet of any school property, or on or within 500 feet of the real property comprising a public housing facility, public park, or public building;
Being under the influence of, or failing to make lawful disposition of marijuana or hashish; or
A violation involving marijuana or hashish using or possessing with intent to use drug paraphernalia with that marijuana or hashish in violation of N.J.S.2C:36-2.
The changes in New Jersey's expungement laws open the door for greater opportunity to clean your record and start new.
Need to Expunge Your Record of PTI, Conditional Discharge or Dismissal in NJ?
If you wish to expunge your record of conditional discharge or Pretrial Intervention and all of the charges that you had dismissed, call our Essex County offices today so we can discuss your eligibility. We encourage you to contact us at 201-654-3464 for a free consultation.