Juvenile Custody and Detention Lawyers in Livingston, NJ
Juvenile Crime Defense Attorney with an Office in Newark, New Jersey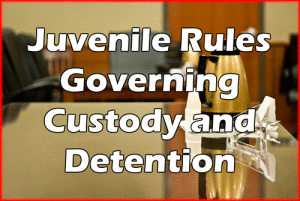 Juvenile charges in Essex County or anywhere else in New Jersey can have a devastating effect on your child's future. Even being taken into police custody for a delinquency complaint can cause serious problems for a young person. That's why it is crucial for you to enlist the help of a criminal defense lawyer who has extensive experience with the NJ juvenile justice system.
The Tormey Law Firm is a criminal defense team with years of experience and a deep understanding of the unique rules that govern juvenile custody and detention in New Jersey. We have an office in Newark NJ and we make daily appearances in courtrooms throughout Essex County, including East Orange, Irvington, and Montclair. Travis J. Tormey, the firm's founding partner, has successfully defended countless juvenile charged with a number of offenses, including disorderly conduct, simple assault, and criminal trespassing. Additionally, another member of the firm's litigation team previously served as a Special Deputy Attorney General, an Assistant County Prosecutor, and a Municipal Prosecutor. While representing the State of New Jersey, he prosecuted juvenile defendants for underage DWI, possession of a fake ID, and underage possession of alcohol.
If your child has been taken into police custody in Essex County NJ, the Tormey Law Firm will work to get them out of custody as soon as possible. Call us immediately at 201-654-3464 to discuss the case.
Juvenile Cases: Custody and Detention in Newark NJ
When a complaint for delinquency is filed against a juvenile in New Jersey, the minor is typically taken into custody. In these situations, the State must follow a specific protocol which is set forth in Court Rule R. 5:21-1. This rule outlines a detailed process that includes a series of hearings to determine whether the juvenile should be released to a parent or guardian. Depending upon the outcome of these hearings, the juvenile could be required to remain in custody until the criminal matter is resolved.
The State must contact the juvenile's parent or guardian immediately after the juvenile is taken into custody by law enforcement. An initial detention hearing will then be scheduled no later than the next morning.
Court Rule R. 5:21-1 sets forth several standards that apply after a juvenile is taken into custody:
R. 5:21-1(a) Initial Detention Hearing
If the juvenile is not released pursuant to R. 5:21-2, an initial hearing regarding pretrial detention must be held no later than the morning following the juvenile's placement in custody. This includes holidays and weekends. The juvenile's parents or guardians will be allowed to be present at the hearing. If an official complaint for delinquency has not been filed by the time the initial hearing is held, the juvenile shall be immediately released from custody.
R. 5:21-1(b) Probable Cause Hearing
If the juvenile is detained following the initial detention hearing, the court shall conduct a probable cause hearing within two court days after the initial hearing. If the court determines that there is no probable cause to believe that the juvenile has committed the conduct alleged in the complaint, the juvenile shall be released from custody. If probable cause is found, the next step in the legal process will be a detention review hearing.
R. 5:21-1(c) Detention Review Hearing
If the court determines that the juvenile should continue to be detained, a detention review hearing shall be held within 14 court days after the prior detention hearing. If detention is again continued, review hearings shall be held thereafter at intervals not to exceed 21 court days. The juvenile shall be represented by counsel at all such hearings.
R. 5:21-1(d) Findings
Whenever the court places a juvenile in detention, it will give consideration to the following factors:
(1) The nature and circumstances of the offense charged
(2) The age of the juvenile
(3) The juvenile's ties to the community
(4) The juvenile's record of prior adjudications
(5) The juvenile's record of appearance or non-appearance at previous court proceedings.
R. 5:21-1(e) Credit for Time Served
A juvenile shall receive credit on the term of a custodial sentence for any time served in detention or court-ordered shelter care between apprehension and disposition.
Free Consultation with a Bloomfield NJ Juvenile Defense Attorney
The Tormey Law Firm can help you navigate the complex juvenile court system in New Jersey. We understand how important it is for a young person to maintain a clean record. We know that your son's or daughter's future could hang in the balance. That's why we will do whatever it takes to win your case. Call us today at 201-654-3464 to discuss your child's case, or email us to arrange an in-person meeting at our Newark office.