Three Suspects Face First Degree Murder Charges in Newark, New Jersey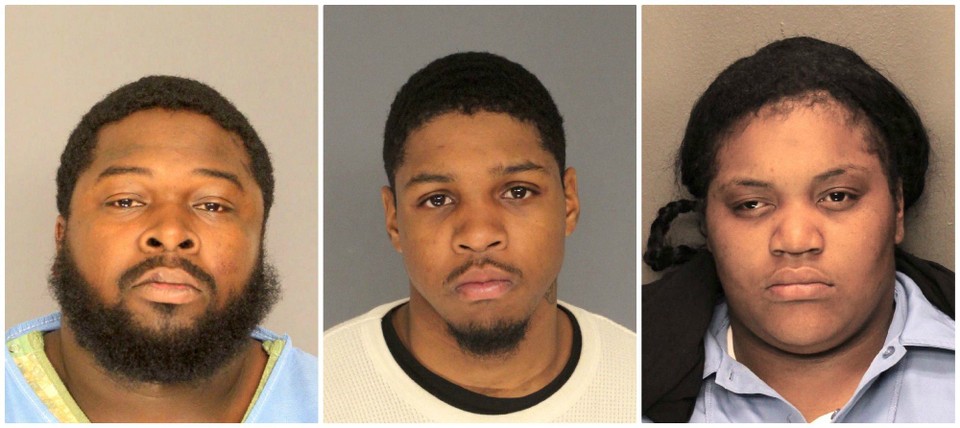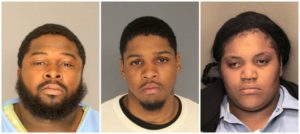 Three Newark men have been charged in connection with a fatal shooting on a city street. The suspects in the homicide are 27-year-old Ali Berger, 24-year-old Daquan Berger, and 24-year-old Wajeirah Wilson. The shooting occurred on November 17, 2017. The victim, 27-year-old Shakeem Bernard, was walking on Evergreen Avenue in the South Ward of Newark when he was attacked and shot. According to NJ law enforcement officials, the three suspects then drove away from the scene of the shooting. Newark police officers were dispatched to the area after receiving a ShotSpotter notification about gunshots being fired. The cops saw the suspects in the fleeing car and gave chase. The pursuit didn't last long: the car crashed on Frelinghuysen Avenue, just a few blocks from the site of the fatal shooting. Police officers then rescued the three suspects from the burning car and placed them under arrest.
The victim was rushed to nearby University Hospital, where doctors pronounced him dead. The suspects were processed at Newark Police headquarters and then taken to the Essex County Correctional Facility in Newark, New Jersey. They've been detained at the jail since then while prosecutors determined the next step in the legal process.
Criminal Charges for First Degree Murder in Newark, NJ
Detectives with the Essex County Prosecutor's Office and the Newark Police Department worked together on the investigation into the homicide and eventually determined that enough evidence existed to file criminal charges against the three suspects. Ali Berger and Daquan Berger have been charged with first degree murder, conspiracy to commit murder, and possession of a weapon for an unlawful purpose, while Wilson has been charged with conspiracy and weapons offenses.
The most serious charges against the suspects are the first degree murder charges. While most first degree felonies carry a maximum penalty of 20 years in NJ State Prison, first degree murder is considered a special kind of felony and can result in a maximum penalty of life imprisonment. Additionally, as set forth by N.J.S.A. 2C:11-3, a conviction for first degree murder in New Jersey is punishable by a mandatory minimum term of incarceration of 30 years.
Contact an Experienced Criminal Lawyer About Murder Charges in Newark, NJ
Do you face criminal charges in Newark, New Jersey? Then you need a highly skilled criminal attorney on your side. Travis Tormey is an experienced criminal defense lawyer who represents clients facing charges for murder, aggravated assault, and unlawful possession of a weapon in Newark, NJ. Contact Attorney Tormey today to schedule a free initial consultation about your case.
Related Blogs: