Renowned Criminal Defense and DWI Law Firm in Newark NJ
When it comes to your defense, the stakes are too high to roll the dice
START A DIALOGUE
In the halls of justice, your defense defines you
BUILD IT NOW
Us in the
News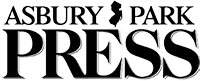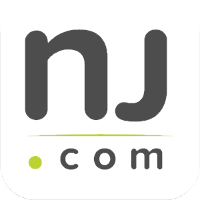 Essex County NJ


Criminal Defense Lawyers

If you are facing criminal charges in Essex County, it is imperative that you contact a criminal defense lawyer immediately. Choosing the right lawyer to represent you will probably be the most important decision you ever make. Do not jeopardize your freedom or your future by taking this matter lightly. The outcome of your case could change the course of your life.

The Tormey Law Firm is a highly respected local firm with lawyers who are familiar with Essex County courtrooms. We are dedicated to aggressively protecting the legal rights of our clients because we believe that everyone is entitled to a strong defense. We are also highly informed about the law in New Jersey because we concentrate exclusively on criminal defense and DWI defense.
What Our Clients

Say About Us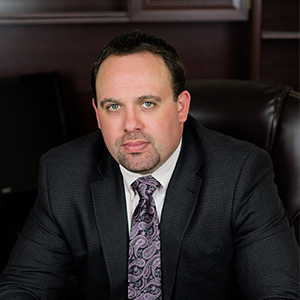 Travis Tormey
view profile
"...these guys are the best"
Best in the business, I have to say Travis and his firm really go beyond their measures in making sure you get the best results. Being only 22 and going into this DWI situation it was very scary and with speaking to so many lawyers it was unclear. With speaking to Travis he gave me best case scenario and worst case scenario which gave me some reassurance. My case results turned out beyond great with me having a lot of summons and most being dropped. I was able to keep my license under some conditions but no DWI. I can't thank Travis and his team anymore and FOR ANYONE LOOKING FOR A GREAT LAWYER, THE TORMEY LAW FIRM IS THE WAY TO LOOK!!!!!! Had to put the thumbs up just so you know it's the real deal, these guys are the best!!!!! Chris
"... he kept me out of big trouble"
Louis Keleher is a great attorney and I'm grateful that he guided the way to a positive outcome in my case. His legal knowledge, professionalism, and work ethic should be held up as the model for any lawyer. Being a defendant gave me a lot of anxiety, but his calmness, patience, and smooth explanations throughout the process made a big difference. You can't spell "trouble" without TRO, and Mr. Keleher ensured that we avoided a court hearing and that a Restraining Order against me was not the final result. I am very glad that he was on my side; he kept me out of big trouble. John

"... you did an amazing job"
Mr Travis Tormey, Mr Jeffrey Skiendziul, Mr Luis Acevedo are group of amazing professionals, very knowledgeable lawyers. They were leading me through a very difficult case, always answered my calls, they were there for me 24 hours a day, their passion made me feel like they are family. Mr. Acevedo, thank you so much, you did an amazing job, thank you Sir. DANIEL
Our team includes a former Morris County Assistant Prosecutor who served as a member of the trial team, domestic violence, juvenile crimes, and firearms forfeiture units. A former New Jersey Municipal Prosecutor with first-hand exposure to the inner workings of New Jersey's Municipal Court system. Several attorneys who have worked for the U.S. Attorney's Office for the District of New Jersey in the sex crimes, white-collar crimes, and gang task force units. A retired New Jersey State Trooper and Police Academy Instructor who now serves as a private investigator and expert witness for the firm. A Certified Operator of the Alcotest 7110 Breathalyzer Device , who evaluates police protocol in all DWI cases to identify errors in procedure. Having defended thousands of clients in New Jersey's Superior and Municipal Courts, The Tormey Law Firm's seasoned attorneys fight to win.

Success Stories
Essex County

Terroristic Threats and
Aggravated Assault

DISMISSED Read More

Cedar Grove

Airsoft Gun Charges

DISMISSED Read More

Bloomfield

Marijuana Charges

DISMISSED Read More
Our #1 Priority:


Securing you a Win

The Tormey Law Firm is a criminal defense team with experienced litigators who understand the nuances of NJ criminal laws and who know how to get the job done in the courtroom. The firm's founding partner, Travis J. Tormey, has successfully handled thousands of criminal cases in the State of New Jersey. Prior to starting the firm, Mr. Tormey worked for the United States Attorney's Office in Newark, serving in the gang task force, sex crimes unit, and white collar crimes unit. He also worked for two of the largest law firms in New Jersey, where he honed his skills in criminal defense. Now he is dedicated to helping clients, like you, fight criminal charges.

Mr. Tormey was recently named one of the Top 10 Criminal Defense Attorneys Under 40 in New Jersey in 2014 by the National Academy of Criminal Defense Attorneys. He was also heralded as one of the Top 40 Attorneys Under 40 in the Nation in 2014 by the National Trial Lawyers Association. He has also been called upon as a respected legal resource in the area of criminal defense, gun rights, marijuana laws, and domestic violence. In addition, Mr. Tormey has been referred to by other criminal defense attorneys in New Jersey as the "King of YouTube." For additional information on criminal defense in New Jersey, please see our renowned YouTube channel.

The firm's criminal defense team also includes several former prosecutors and judicial law clerks, including a former Morris County Assistant Prosecutor who served in the weapons forfeiture unit and is highly knowledgeable in this area. During his time with the Morris County Prosecutor's Office, he gained invaluable insight into prosecutorial strategy, which he now puts to work on behalf of our clients. In fact, he uses his insider's understanding of the legal system to protect the legal rights of defendants like you.

Our team also includes a former municipal and DWI prosecutor who previously prosecuted defendants accused of a wide range of offenses in over twenty distinct municipalities in New Jersey. With this experience on the other side of the legal aisle, he uses his knowledge of the inner workings of the judicial system in New Jersey to provide superior defense representation. Yet another attorney who serves as a crucial component of our criminal trial team is a dedicated child abuse defense lawyer, who has a depth of knowledge in the realm of DCPP defense and can assist you with related matters. Bringing this unique combination of mastery in various areas of criminal defense law in New Jersey, our legal team is highly equipped to handle every aspect of your case. Contact us for the personalized guidance and assistance you need today.
Request a

Free Consultation

Our NJ lawyers represent clients in Belleville, Bloomfield, Caldwell, Cedar Grove, City of Orange, East Orange, Essex Fells, Fairfield, Glen Ridge, Irvington, Livingston, Maplewood, Millburn, Short Hills, Montclair, Upper Montclair, Newark, North Caldwell, Nutley, Roseland, South Orange Village, Verona, West Caldwell, West Orange, Wayne, Clifton and Paterson. Call us at 201-654-3464 or toll-free at 888-668-1940.
What Our Clients

Say About Us
EXCELLENT ATTORNEY, HIGHLY RECOMMEND HIS TALENTS
"I was facing serious trouble for marijuana possession. Was looking at probation, loss of driving privileges and even jail time. Travis's great knowledge of his clients constitutional rights ..."
MR. TORMEY IS ALWAYS READY AND WELL PREPARED
"Travis Tormey is the only lawyer I seek out to handle my legal affairs. Over the last four years, I have used Mr. Tormey's services on numerous occasions to my great benefit. He promptly returns my messages ..."
I WOULD HIGHLY RECOMMEND TRAVIS TORMEY
"Travis Tormey is a superb attorney. He is skilled and knowledgeable. He handled my case with respect, kindness and quiet assurance. I would trust him with all future legal needs. He has many contacts ..."
THERE AREN'T ENOUGH WORDS OF ADMIRATION AND GRATITUDE
"Mr. Tormey is a consummate professional. Our case was sensitive and complicated and unusually lengthy for a juvenile case. For 8 months Mr. Tormey faithfully worked our case and never failed to ..."
I HIGHLY RECOMMEND TRAVIS
"Travis Tormey is an outstanding attorney. He helped me tremendously, moreso than I ever could have imagined. He handled all aspects of my case with compassion, respect, and immense competence..."
TRAVIS WAS A VERY RELIABLE LAWYER
"I was extremely nervous and anticipating the worst situation possible for my cases. Travis was a very reliable lawyer and everyone at his firm was extremely helpful. Travis went above and beyond..."
View All Client Reviews
Legal Insights
& Firm News
Our

Offices
Hackensack

Law Office

254 State Street Hackensack, NJ 07601

Get Directions

Newark

Law Office

1 Gateway Center, Suite 2600 Newark, NJ 07102

Get Directions