Newark Man Faces DWI Charges for Allegedly Being Intoxicated and Causing an Accident Involving Police Patrol Vehicles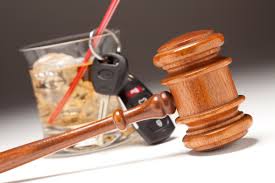 A Newark, NJ man faces serious criminal charges after he allegedly crashed into a Newark patrol car. At the time of the accident, the motorist was allegedly intoxicated. The crash happened at around 2:30 a.m. on Sunday. According to law enforcement officials, the suspect was behind the wheel of a motor vehicle and driving along Lincoln Avenue in Newark when he lost control and slammed into a police vehicle parked on the side of the road. The collision resulted in a chain reaction: the police patrol car then moved forward and hit a second police vehicle that was also parked on the side of the roadway.
The DWI accident caused two Newark police officers – one in each police vehicle – to suffer minor injuries. Both of the injured officers were transported to University Hospital in Newark and treated for their injuries before being released. Meanwhile, authorities placed the suspect under arrest on suspicion of drunk driving. He has been charged with Driving While Intoxicated (DWI) and two counts of assault by auto.
Drunk Driving Penalties in Essex County, NJ
New Jersey carries harsh penalties for DWI violations. Even a first offense DWI could lead to an offender being sentenced to jail time and losing their driver's license for a period of one year. For a second offense DWI, the penalties are even more severe and may include mandatory alcohol education classes and installation of ignition interlock devices on vehicles. The bottom line is that you do not want to be convicted of drunk driving in New Jersey. The best way to avoid a DWI conviction is to talk to a qualified DWI defense lawyer who understands the nuances of NJ laws, who has experience in municipal courts in Essex County, and who is certified in the operation and maintenance of the breath test device used by New Jersey law enforcement in DWI cases.
Free Consultation with an Aggressive DWI Defense Lawyer in Newark, New Jersey
Have you been charged with drunk driving in Newark, East Orange, Millburn, Montclair, or anywhere else in Essex County? Then you need an experienced NJ DWI defense attorney on your side and helping you to challenge the evidence. Depending on the circumstances of your case, it may be possible for an experienced DWI lawyer like Travis J. Tormey to contest the results of your blood test or breath test. Contact Attorney Tormey today to schedule a free initial consultation.
Related Blogs: