Facing an Indictment in Newark, New Jersey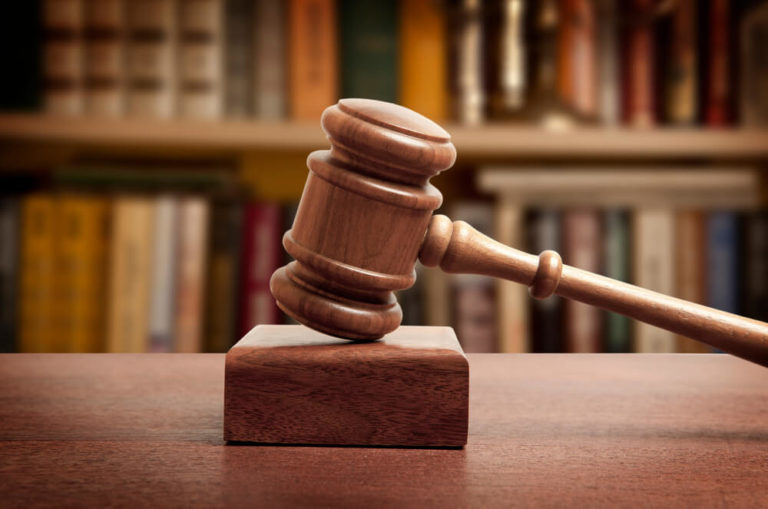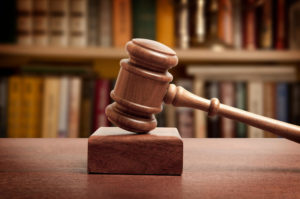 Suppose you receive notice of a pre-indictment conference following your arrest in Essex County, New Jersey. Does that mean you will be indicted? Not necessarily. A pre-indictment conference is only one step along the path from arrest to conviction. Understanding indictment and the stages of the criminal process will help prepare you to make the right decisions and protect your rights. Here's what you need to know about the meaning of indictment in New Jersey. To discuss how this relates to your unique situation, if you or a loved one is being indicted on charges for robbery, eluding, burglary, intent to distribute a controlled dangerous substance (CDS), aggravated assault, theft, terroristic threats, or another offense, contact our local criminal defense attorneys in Newark, NJ for a free consultation. Please feel free to contact us online or call (201)-654-3464 for a free consultation. Our lawyers can be reached 24/7 to discuss the best approach to your defense.
What it Means to be Indicted in New Jersey
From the Fifth Amendment to the United States Constitution, which requires an indictment for all capital and infamous crimes, an indictment is a method of bringing charges against an individual suspected of committing a serious crime. Serious indictable crimes in New Jersey include first, second and third degree crimes involving illegal drug and narcotic offenses (heroin distribution and cocaine distribution or possession with intent to distribute, methamphetamine charges, and selling certain other controlled dangerous substances, aggravated sexual assault, arson, burglary, kidnapping, robbery and some theft, illegal weapons crimes, as well as some fourth degree crimes of fraud and forgery. The New Jersey State Constitution mandates the grand jury method to initiate a criminal action against a potential defendant in Article I, paragraph 8.
In New Jersey, all federal cases begin with an indictment. A federal case is prosecuted in federal court, specifically the United States District Court for the District of New Jersey, in matters regarding federal agencies, bankruptcy, federal tax, federal crimes, constitutional laws, federal consumer laws and the Americans with Disabilities Act. All other criminal indictments happen in Superior Court, typically in the county in which the alleged offense occurred. A prosecutor may file a criminal complaint in New Jersey Superior Court before presenting it to a grand jury. For instance, when facing indictable felony charges in Essex County, the Essex County Prosecutor's Office may seek to indict you in Essex County Superior Court. The grand jury will hear relevant evidence to the case and ultimately determine if the evidence is sufficient to issue an indictment. Prior to an indictment and before your case goes to a grand jury, you will likely have a Pre-Indictment Conference.
What are the Steps to an Indictment in Essex County NJ?
After an arrest based on probable cause (reasonable grounds to believe a crime was committed), a criminal complaint describing the charges and their reasons is filed against the accused in the Superior Court or District Court closest to where the alleged crime occurred. After filing the complaint and within 48 hours of the arrest, an accused appears in court for arraignment. There, the accused pleads guilty, no contest or not guilty, and bail conditions or detention is set in place, as well as further hearing dates. Then, the prosecution decides whether there is enough evidence for a conviction, relying on police and department investigation reports, witness interviews and physical evidence taken at the scene of the crime. The prosecution must then decide whether to pursue an indictment or downgrade the offense to lesser charges that will be handled at the Municipal Court level. The court has 90 days from charging a defendant with one or more crimes to bring the case before the grand jury for indictment. Otherwise, the defendant will be released.
Next is the pre-indictment conference, where defense attorneys and prosecutors may plea bargain, reaching an agreement for a guilty plea to lesser charges in order to avoid an indictment and eventual trial. A defendant may also waive an indictment, but a waiver may be deemed an admission by the defendant that there is enough evidence to charge a crime. If the charges involve the defendant's substance abuse or drug addiction, a referral to rehabilitation facilities may be in order, or, if a first time offense, the defendant may be eligible for the Pretrial Intervention Program for those who would benefit from services and resources to help prevent further criminal behavior.
What is a Grand Jury and what does it do in Newark, New Jersey?
An indictment begins with a grand jury determination. The jurors examine facts presented by a prosecutor in the form of sworn testimony and physical evidence. The proceeding is held in secrecy, without a defense attorney or defendant present (only the prosecutor) and is more informal than at a regular trial, allowing the jury to hear or see evidence that might not be admissible under the strict rules of evidence at trial. In addition, the prosecutor is not required to present the accused's side of the case but is required to provide any evidence that clearly absolves the defendant of any wrongdoing. The defendant does not have to testify at the hearing but may do so, giving up the right against self-incrimination.
In New Jersey, 23 local jury members are assembled from a grand jury pool. The grand jury determines whether there is enough evidence to bring formal criminal charges against a defendant. If the jury concludes by a majority of 12 or more jurors there is sufficient evidence, their findings are called a True Bill, which starts the criminal proceedings. If not, a True Bill does not issue and the case does not proceed or the prosecuting attorney may elect to charge the defendant with lesser charges, if applicable. The True Bill contains the charges and supporting facts (Rule 3:7-3 of the New Jersey Rules of Court). A court may order a Bill of Particulars if the indictment is not specific enough for a defendant to prepare their case.
What are the Defendant's Rights when Facing an Indictment in NJ?
The grand jury's role is not to determine guilt or innocence, but challenges to the grand jury's findings are possible by a motion to dismiss the indictment. A criminal defense attorney may file an appeal of the grand jury's findings, claiming there are insufficient grounds to make a prima facie case against the defendant, meaning not enough evidence—on first impression or on its face–to support facts necessary to satisfy the elements of a crime under the statutes.
After the indictment or filing of an accusation, and if the defendant has not already been through the arrest, booking and arraignment process, a summons or warrant on indictment is prepared and served by law enforcement, typically sheriff's officers, on each of the named and specifically identified defendants. After that, the arrest, arraignment, bail and case scheduling follow until trial, dismissal or other disposition of the matter. Pre-trial and status conferences are opportunities for a plea arrangement or honing the case for trial.
Charged with an Indictable Crime in Essex County? Contact our Local Defense Attorneys Now!
While a defendant has little if any role in the indictment process, the evidence presented to the grand jury provides a preview of the prosecution's case against the defendant and a road map for the defense, shaping strategies in light of the strengths and weaknesses of the case. A skilled Essex County criminal defense attorney at our local defense firm can help you possibly avoid or use an indictment to your advantage, depending on the specific circumstances of your case, the evidence involved, and evaluating the best possible outcomes. Contact us at (201)-654-3464 immediately for more information from a diligent lawyer dedicated to providing you with the best possible defense.