Charged with an Offense in Municipal Court? Know what the Conditional Dismissal Program could Mean for You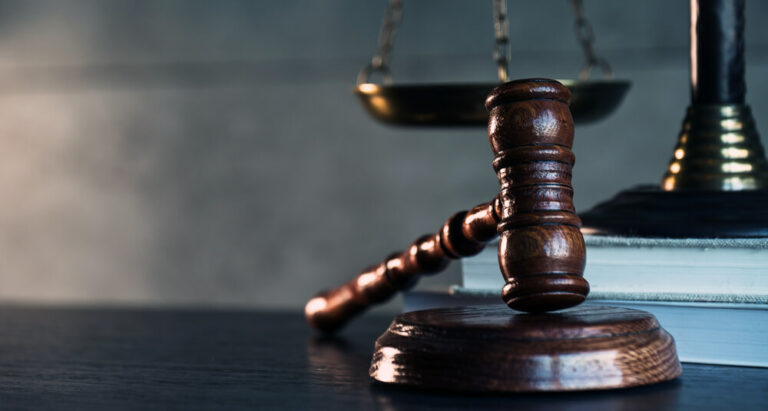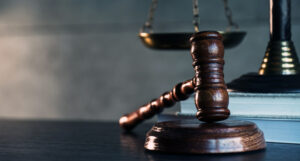 If you are facing charges for a disorderly persons offense or petty disorderly persons offense in any municipal court in New Jersey and you have no prior criminal record, you may be eligible for a diversionary program known as a conditional dismissal that will result in the dismissal of the charges against you. But not all offenses are eligible for conditional dismissal, and defendants in New Jersey can only use a diversionary program once in their lifetime. It is important to understand what a conditional dismissal can be used for, what is required to participate, and what it means if you complete the program to handle your criminal charges. We encourage you to consult with an experienced Essex County criminal defense attorney at our office to determine whether or not applying for a conditional dismissal is the right move in your case and how we can help. Simply call (201)-654-3464, send us a message, or contact us online to receive a free consultation.
What Makes You Eligible for a Conditional Dismissal?
First and foremost, you have to be facing charges in Municipal Court. Next, you must be charged with a criminal misdemeanor, known in New Jersey law as a disorderly persons offense or a petty disorderly persons offense. The petty version is one level lower than a standard disorderly persons charge and is basically the lowest level criminal offense there is. In addition, you must have no prior criminal convictions for any degree of crime or offense. Moreover, you cannot have participated in a diversionary program previously, including the Pre-Trial Intervention Program (PTI), conditional discharge, or the conditional dismissal program. Likewise, you must not be facing drug charges, as these may be diverted through conditional discharge in Municipal Court, not the conditional dismissal program.
Statutory Authority for the New Jersey Conditional Dismissal Program
N.J.S.A. 2C:43-13.1 establishes that whenever any defendant who has not been previously convicted of any petty disorderly persons offense, disorderly persons offense or crime under any law of the United States, this State or any other state, and who has not previously participated in conditional discharge, supervisory treatment, or conditional dismissal, is charged with a petty disorderly offense or disorderly persons offense except as provided by law, the defendant may, after a plea of guilty or a finding of guilt, but prior to the entry of a judgment of conviction and with appropriate notice to the prosecutor, apply to the court for entry into the conditional dismissal program.
Common Offenses that may be Conditionally Dismissed in NJ
Some of the most common criminal offenses for which the conditional dismissal program may present a viable option include:
What Offenses are Ineligible for a Conditional Dismissal?
There are certain criminal offenses that cannot be conditionally dismissed. This applies when the allegations include:
(a) organized criminal or gang activity;
(b) a continuing criminal business or enterprise;
(c) a breach of the public trust by a public officer or employee;
(d) domestic violence;
(e) an offense against an elderly, disabled or minor person;
(f) an offense involving driving while intoxicated or under the influence of drugs (DWI/DUI)
(g) a violation of animal cruelty laws; or
(h) any drug-related criminal charge for a disorderly persons offense or petty disorderly persons offense.
How does the Court Decide if Your Application for the Conditional Dismissal Program is Approved?
When determining whether or not you are eligible for a conditional dismissal of your particular charges, the court must still consider a number of factors. Those factors, which must be taken into account when determining whether or not to accept a defendant's application for conditional dismissal, are set forth in N.J.S.A. 2C:43-13.1(c). The applicant's specific application must be evaluated in the context of the following:
1) the nature and circumstances of the offense;
2) the facts surrounding the commission of the offense;
3) the motivation, age, character and attitude of the defendant;
4) the desire of the complainant or victim to forego prosecution; 5) the needs and interests of the victim and the community;
6) the extent to which the defendant's offense constitutes part of a continuing pattern of anti-social behavior;
7) whether the offense is of an assaultive or violent nature, whether in the act itself or in the possible injurious consequences of such behavior;
8) whether the applicant's participation will adversely affect the prosecution of codefendants;
9) whether diversion of the defendant from prosecution is consistent with the public interest; and
10) any other factors deemed relevant by the court.
Additional Considerations for Conditional Dismissal if You get In
There are a few other things you should know about applying for, and what happens if you actually become admitted to, the conditional dismissal program. When you apply for the program, you need to pay the application fee of $75. There may be other fees, restitution payments, and financial costs imposed depending on what the judge decides in your case. Notably, you have to be found guilty or plead guilty to the charges at hand. This is dissimilar to other diversionary programs, which usually place your case on hold while you complete program requirements. Also, this means that if you get arrested during the program or otherwise violate your conditional dismissal, you are immediately sentenced instead of the court reopening the case.
Once enrolled, the conditional dismissal program period is usually one year, but it can be extended if the court determines an extended term is more appropriate in your case. During this time, you must avoid being arrested or charged with any new offenses. You may also be required to abide by specific conditions such as anger management courses, mental health counseling, random drug testing, maintaining a job, and/or completing community service requirements. If you are admitted, comply, and complete the period of probation under the conditional dismissal program, the court will dismiss the charges you originally faced. At that point, you also become eligible to expunge all record of the case from your criminal background, virtually starting anew unencumbered by the arrest and charges that brought you to Municipal Court in the first place.
Contact a Criminal Defense Lawyer to discuss Your Potential Conditional Dismissal in Essex County Communities
If you are a first-time offender facing a disorderly persons offense or a petty disorderly persons offense in municipal court in Essex County, New Jersey, including in towns like Bloomfield, West Orange, Montclair, Caldwell, Verona, South Orange, Livingston, Roseland, Belleville, or Newark, you may be eligible for participation in the conditional dismissal program and should consider this among the options that may be available to get your criminal charges dismissed. Nevertheless, it is important to assess all of your possible defense approaches to ascertain the best possible approach that can be used in your case. If your attorney can have the charges dropped by beating them in court, this is always the top scenario and it leaves open the opportunity to use a diversionary program like conditional dismissal sometime in the future, should the need arise. Talk to one of our talented criminal defense lawyers to discuss your case and learn what can be done to get your charges dismissed. We offer free consultations 24/7 by contacting us at (201)-654-3464.