Newark Domestic Violence Lawyers
Handling Domestic Violence & Restraining Orders in Newark, NJ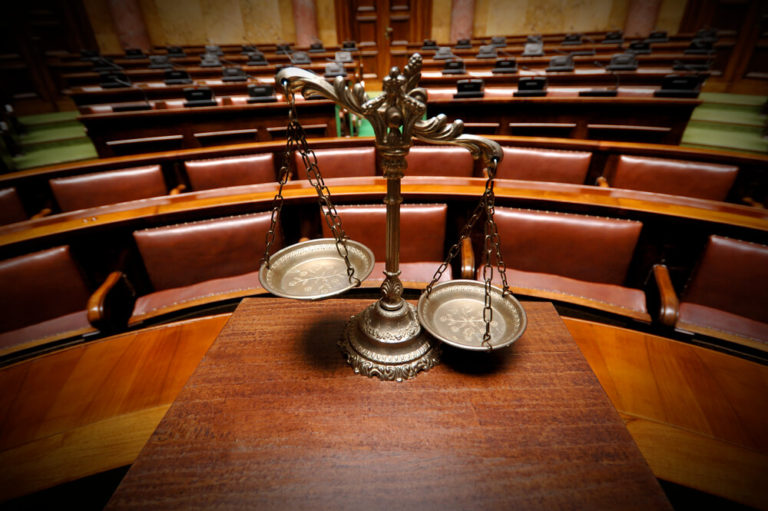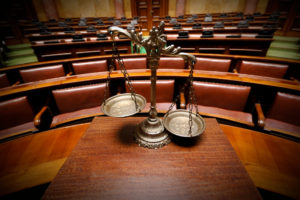 In Newark and throughout Essex County and New Jersey, anyone who is a victim of domestic violence needs to be able to leverage all possible avenues for support. Conversely, if you have been accused of domestic violence and have been notified that a temporary restraining order has been issued against you in Newark, you need to be aware of your rights. You can present your side of the story and defend yourself at the next stage of the legal process, known as a final restraining order hearing, and it is strongly recommended that you do so. You may also be facing separate criminal charges for an alleged act of domestic abuse, for which you need strong defense representation.
If you are involved in a domestic violence case in Newark, you need an advocate for your best interests. That's where we come in. Here, you will learn more about the kinds of domestic violence issues that often lead a victim to file for a TRO if you need one, or have been named as the alleged perpetrator in a temporary protection order, as well as what happens from that point. If you need support in responding after a temporary restraining order is issued against you in Newark, New Jersey, a domestic violence lawyer at our firm can help you. Likewise, we can assist you with criminal defense against any related charges in Superior or Municipal Court. To discuss your case with an experienced Newark domestic violence lawyer near you, simply call 201-654-3464 or contact us online today.
Restraining Orders Provide Protection for Newark Domestic Violence Victims
Residents of Newark are covered by the New Jersey Domestic Violence Act, which incorporates several different laws that are designed to protect victims of domestic violence across the state. Domestic violence includes a number of different types of acts committed against a victim, including sexual assault, criminal sexual contact, criminal mischief, criminal trespass, stalking, harassment, lewdness and false imprisonment.  One of the most common forms of relief that victims in Newark, NJ seek under the Domestic Violence Act is a restraining order. The restraining order can be classified as final or temporary and must be issued by a judge after a victim has initiated an application. The temporary order is the first phase of the case, and the hearing held in Essex County Family Court in Newark, determines the second phase outcome: a dismissal, civil restraints agreement, or the issuance of a final restraining order.
Temporary restraining orders and final restraining orders are different in terms of what happens before one is issued. A temporary restraining order is issued only based on the input of the victim. At that point in time, the defendant is not notified by the court about the request for a restraining order and is not present when it is awarded. Once a TRO has been granted, the defendant must be served with the restraining order, which lists the date for the final hearing and special provisions included in the order.
A temporary restraining order is intended to give the same kind of relief under as that which is provided under a final restraining order. But the temporary restraining order solely stays in place until another court order is entered or until a dismissal when the final hearing occurs. Specifically, a temporary restraining order remains active until it is dismissed by the court at the victim's request or if a final hearing is held and a final restraining order is granted or the TRO dismissed.
Accused of Domestic Violence in Newark NJ?
Since the person accused of the domestic abuse is not able to respond to the claims at the TRO level, it becomes even more important for you to retain a domestic violence lawyer for the Newark final restraining order hearing. Being accused of domestic violence in Newark might seem embarrassing or that the alleged victim has blown things out of proportion, but this is no excuse to avoid taking the case seriously. A Newark restraining order lawyer should be consulted right away. If a restraining order has already been issued, don't reach out to the victim. This could help to bolster their claim that you are stalking or harassing them. In fact, you may face additional charges for contempt if you violate a restraining order.
How Does a Victim Obtain a Restraining Order in Newark, NJ?
A restraining order can be filed in the Family Division of the Essex County Superior Court at the Robert N. Wilentz Court Complex, Room 1215, 212 Washington Street in Newark. The hours that the office will accept a restraining order filing are between 8:30 AM and 3:00 PM. A victim can also obtain a restraining order in Newark NJ at the Newark Police Department 24 hours a day, 7 days a week. Lastly, you can file for a temporary order of protection at the Newark Municipal Court located at 31 Green Street during normal court hours. A judge will be contacted once you have filed the petition to determine whether or not a restraining order will be granted.
Who is Eligible to File a Restraining Order in Newark, New Jersey?
A victim of domestic violence can request a restraining order in Newark, New Jersey. The term "victim" refers to any person aged 18 or above who has been subjected to acts of domestic violence by a former or current spouse, present or former household member, current or prior person dating the victim, or person with whom the victim shares or is expecting a child. This includes any person that has been the victim of domestic violence at the hands of another party who they have had a dating relationship with, are planning to have a child with, or already have a child in common with, with the term domestic violence encompassing any of the 19 predicate acts recognized under the Prevention of Domestic Violence Act. If you are a victim of abuse, it is important to know that you have resources. There are local shelters where you can seek help and most domestic violence shelters in Newark and around New Jersey will do everything possible to prevent communication with someone living there at the time.
Consult a Newark NJ Domestic Abuse Attorney Today
Have you recently been accused of perpetrating domestic violence in Newark? Are you facing a restraining order? Are you a victim in need of a permanent order of protection in Essex County? Consult with a Newark domestic violence attorney at our firm immediately for more information. Whether you are the victim or you have been falsely accused, we can provide aggressive representation and a roadmap for how best to handle your case. Contact us at 201-654-3464 for a free consultation.