Newark Disorderly Persons Offense
Attorneys for Disorderly Persons Charges in Essex County, New Jersey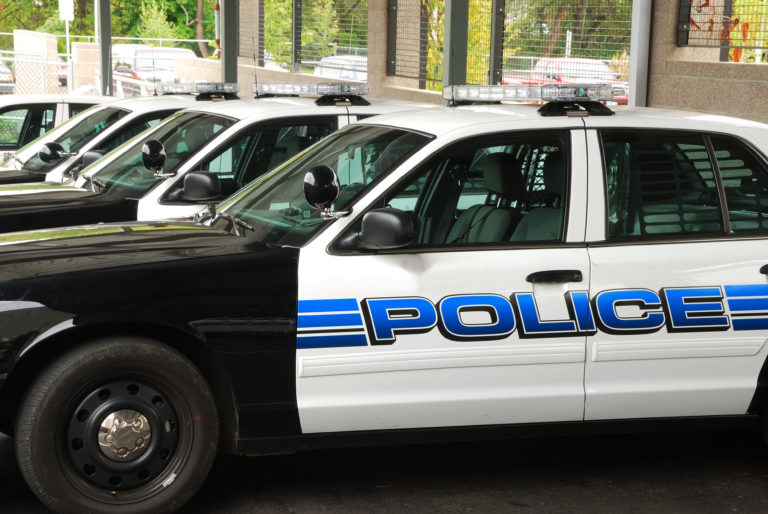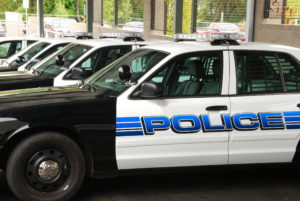 If you've been charged with a criminal offense in New Jersey, it will either be classified as a felony (indictable offense), disorderly persons offense, or a petty disorderly persons offense. Disorderly persons offenses (often referred to as misdemeanors) are low-level infractions that can lead to a permanent criminal record, jail time, fines and suspension of your driver's license. While these charges may not be as serious as felonies, a disorderly persons offense will follow you for the rest of your life if you don't get it expunged, and it may prevent you from getting a job, renting an apartment, or buying a new home.
If you are arrested for a disorderly persons offense in Essex County, New Jersey, the experienced criminal defense lawyers at The Tormey Law Firm are prepared to fight for you. Our attorneys have effectively resolved thousands of disorderly persons cases on behalf of clients in Montclair, Bloomfield, South Orange, Livingston, Caldwell, and throughout North Jersey. With offices in Newark, we appear in Municipal Courts across Essex County on a regular basis. Depending on the specific circumstances in your case, we work to ensure that your disorderly persons offense is downgraded to a municipal ordinance violation or dismissed completely. We understand how valuable a clean criminal record is and are here to protect your future and your rights. For a free consultation with a Newark criminal defense attorney who will explain your disorderly persons charge and the defense options you may have, call 201-654-3464 or contact us online now.
What is a Disorderly Persons Offense in New Jersey?
Technically speaking, a disorderly persons offense is not truly a crime in New Jersey. However, under N.J.S.A. 2C:1-4, a person convicted of such an offense is subject to up to six months in jail and a $1,000 fine in addition to other court fees. Petty disorderly persons offenses carry a maximum fine of $500 and up to 30 days in jail. Individuals charged with possession of less than 50 grams of marijuana will also be subject to a driver's license suspension of up to six months, on top of fines and incarceration. For people who have no prior record, there is a presumption of non-incarceration, meaning that you will most likely not go to jail. However, if you do have an existing criminal background, you will not have the benefit of this presumption.
People accused of disorderly persons offenses will not face a grand jury or a jury of their peers. Instead, these offenses are adjudicated in the municipal court associated with the town or city where the alleged offense occurred.
Common Examples of Disorderly Persons Offenses in the Essex County Area
There are some disorderly persons offense charges that are issued very frequently in Bergen County communities, some of which include:
How Should I Handle a Disorderly Persons Charge?
If you're facing one of above criminal charges or another disorderly persons violation in New Jersey, you have some options. For example, people facing a marijuana possession charge may be eligible for a conditional discharge, allowing them to avoid a conviction and a criminal record. If you are admitted into this program, you will have to complete one year of probation, pass random drug tests, and meet other requirements. If you comply with the rules of the conditional discharge program, the charges are dismissed.
One of the more common thought processes people have when charged with a disorderly persons offense is to attempt to handle it on their own. The fact that it's held in a local municipal court building makes this seem less intimidating. But it's important to realize that a guilty verdict may be damaging to your life in many ways. A license suspension could put your livelihood in jeopardy. A jail sentence will compromise your ability to take care of your family or handle your other adult responsibilities.
You should be doing everything in your power to avoid a criminal record. A conviction could complicate immigration issues, be detrimental to the career of a public employee or others who require a license to work (lawyer, nurse, doctor, etc.), and may make future encounters with the law more difficult.
Can I expunge a Disorderly Persons Offense in NJ?
In New Jersey, people convicted of disorderly persons offenses may have their records expunged five years after the conviction or the end of probation, whichever date is latest. However, people who have been convicted of certain other felony crimes, or three or more disorderly persons offenses, are ineligible for expungement in New Jersey. If you complete conditional discharge and your disorderly persons drug offense is dismissed, you are eligible to expunge the arrest six months after finishing the program.
South Orange Disorderly Persons Lawyers
If you have been charged with a disorderly persons offense in Essex County, you owe it to yourself and your family to speak to the dedicated criminal defense attorneys at The Tormey Law Firm. Our highly equipped NJ disorderly persons lawyers understand the legal nuances of these cases and we use our extensive experience to your advantage. Regardless of your situation, contact us today at 201-654-3464 to schedule a free initial consultation about your disorderly persons charges. We are also happy to schedule an appointment to meet with you at our conveniently located office in Newark.