What Happens if a Minor gets Caught with Drugs in New Jersey?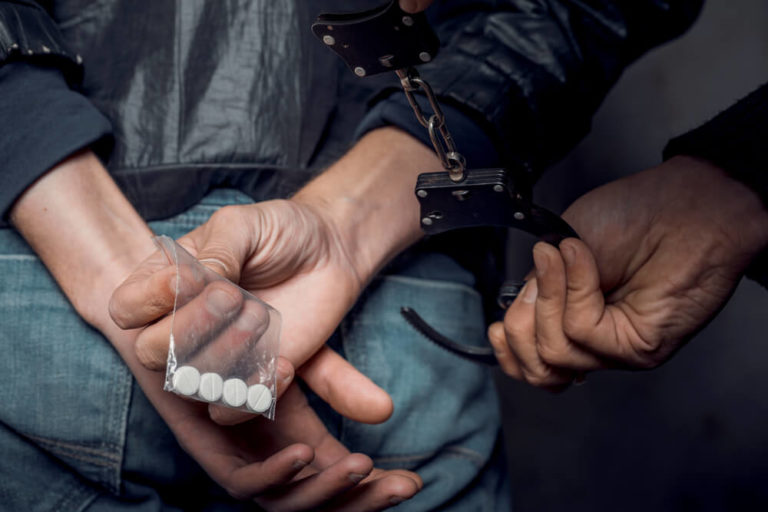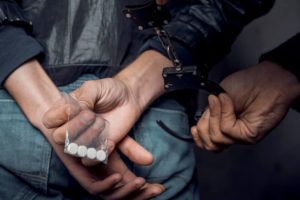 If you or your child has been charged with drug possession, there are serious consequences that will significantly impact one's future. Just as adults, juveniles can be charged and convicted of drug offenses, sexual assault, disorderly conduct, local ordinance violations, shoplifting and more. The most common juvenile charges surround drug offenses involving possession of controlled dangerous substances. The controlling statute for juvenile drug possession or drug possession in a school zone is the same as adult drug possession and falls under N.J.S.A. 2C:35-10. The grade and sentence for an offense of this nature varies based on the type of drug at hand, i.e. if the drug is Possession of Schedule I, II, III, IV,V controlled dangerous substance(s). Thus, the degree of a crime depends on the type of controlled dangerous substance(s) involved, which likewise leads to related penalties. In some cases, if a minor is found with possession of drugs with intent to distribute, contrary to N.J.S.A. 2C: 35-5, then he or she has even more significant fines and penalties on the table if convicted.
What is an Act of Juvenile Delinquency in Essex County NJ?
Juvenile delinquency is when a person that is identified by the State as a juvenile, which is under the age of 18, commits an act contrary to the laws of New Jersey. Consequently, the juvenile may have committed an offense that would result in a conviction of a crime, a disorderly persons offense, a petty disorderly persons offense or a violation of a local ordinance and/or regulation. Juvenile delinquency matters are handled in the Family Division of the Superior Court. The Court's objective in juvenile matters is to rehabilitate the juvenile offender and accordingly, they view each matter independently. Despite the statutes for drug offenses being the same legal framework for adults and juveniles, there is greater weight solving underlying issues and concerns to put juveniles on a path toward a successful adulthood, thus penalties vary correspondingly and are lesser than what an adult would be exposed to. This can be shown through rehabilitative processes, treatment options, community service and more. Proceedings for juvenile matters are governed by a collection of statutes, starting with N.J.S.A. 2A:4A-20.
Will a Juvenile be Detained if Picked up for Possessing Drugs in NJ?
Juveniles may be detained in a detention facility after a preliminary hearing is held and must occur within 24 hours. Many times this is referred to as a detention hearing. At this time, the juvenile is provided the charges he or she is facing. After this detention hearing, the Court generally makes a determination about whether the juvenile will be released to their parent/guardian or is detained. If the juvenile is detained at this initial hearing, then an additional hearing will occur in about two days. Subsequently, detention review hearings are held approximately every 21 days or so. On the other hand, if the child is not detained then another court date will be set for a later time. Some juvenile matters are considered counsel-mandatory which means that a child is required to have counsel present for proceeding(s). Following the preliminary hearing the juvenile is required to have legal counsel present, in addition to a parent/guardian. If your juvenile's matter is considered counsel non-mandatory then he or she is not required to have counsel but it is recommended anyway. During counsel non-mandatory hearings the law does not require the presence of counsel.
Juvenile Charged with Drug Possession, Now What?
Sometimes a complaint can be referred to a Juvenile Intake Conference Committee or an Intake Services Conference which results in an informal conference to discuss the underlying offense(s) the juvenile is facing between court appointed staff or volunteers. Attorneys are not required at this discussion because the child is not going to be sent to a juvenile facility. Instead, an agreement is entered by the interested parties, including the juvenile, that may result in him or her being required to adhere to certain conditions. A judge ultimately approves the agreement and may allow for the matter to be disposed of through community service, restitution, counseling or other acceptable resolutions. At a hearing, however, if the Judge finds that the juvenile commits the underlying offense(s), he or she will be adjudicated delinquent. Adjudication means that the Judge enters a determination on the matter and would be considered guilty if he or she were an adult. Following adjudication, the juvenile is then sentenced. Often the outcome or sentence relating to a juvenile matter is referred to as the disposition. A juvenile has the right to appeal Court findings within 45 days of the final Court order.
New Jersey Juvenile Punishment for Drug Possession
If adjudicated delinquent, sometimes a juvenile will attend a secure facility, youth detention center, or a juvenile justice institution. A County Juvenile Detention Center is a "secure, short term care and custody to juveniles who are accused or adjudicated, pending court action, or awaiting transfer to another facility, and who cannot be served in an open setting." Just like some adult first-time offenders are offered the ability to enter diversionary programs, a juvenile may have the chance to enter a program like that as well. This is known as a deferred disposition. Each case is viewed on a case-by-case basis so the circumstances leading to the disposition of an adult or juvenile matter may vary. The Juvenile Intake Conference Committee as previously described may offer some alternative options as well. The premise is same in that the parties are removed from judicial processes and the matter is dismissed at the completion of each respective "program."
Ultimately, the juvenile charged with possession of CDS has many more options than an adult when it comes to sentencing. The case may be resolved through drug abuse counseling, restitution, community service, court-ordered probation, and more. Work and vocational programs are also common for juveniles adjudicated delinquent in Essex County and courts across the state of New Jersey. Worst case scenario, the minor may be forced to spend up to 2 years in a juvenile detention center. Significant fines are also a possibility, which is why it is so essential to have a knowledgeable juvenile defense lawyer on your side to ensure that you receive every possible benefit when it comes to court alternatives for those under the age of 18.
Can a Juvenile Drug Charge be Expunged?
Depending on the offense, juvenile matters are equally eligible for expungement as adult matters so long as the applicable waiting period passed and as long as the offense is eligible for expungement. Juvenile records are only accessible by the Court, law enforcement and government agencies, but adults may be asked to divulge one's juvenile record for job opportunities, etc.
What to do when Your Juvenile is Facing Drug Charges in Newark, NJ
It is a troubling ordeal to face juvenile drug charges, whether for possession of cocaine, heroin, methamphetamine, prescription drugs like Adderall or Oxycontin, Molly/Ecstasy/MDMA, or even anabolic steroids. There are long term risks and effects that can impact one's jobs, career choice and future, which must be aggressively guarded against. The highly knowledgeable and experienced juvenile attorneys at our firm can help defend you or your minor child against any and all drug possession charges in Essex County Juvenile Court. We serve all Essex County towns, including Newark, Bloomfield, Montclair, West Orange, Millburn, Short Hills, Maplewood, Caldwell, and Livingston. Call our local office in Newark at 201-654-3464 to start building a strong defense strategy for your today and your future.