Newark Sexual Assault Lawyers
Providing You with Aggressive Defense Against Sexual Assault Criminal Charges in Essex County NJ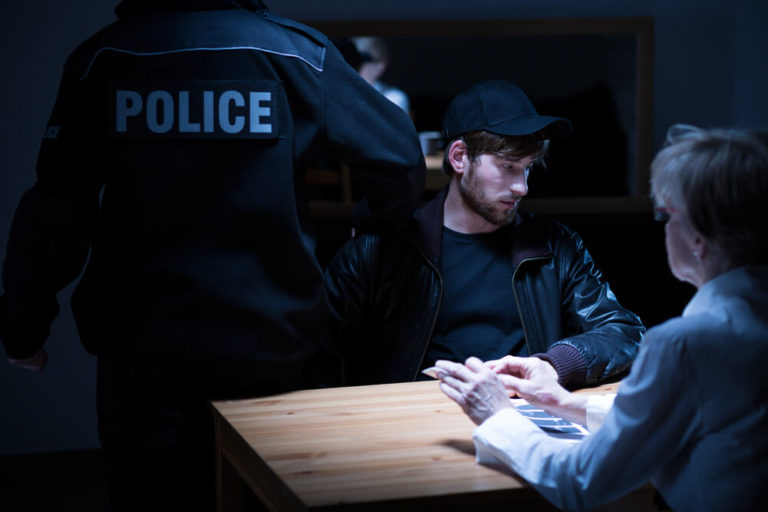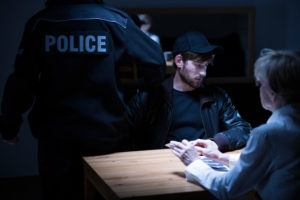 When intimate relations become the subject of criminal charges, guilt or innocence must often be determined from the private acts between two people. It becomes one person's word against another's unless there are witnesses or physical evidence of injury or violence. And while misperceptions between what is consensual intimate relations and what is rape may cloud the issue in some cases, in others, the age and characteristics of the victim remove any possibility of consent as a defense to sexual assault. No matter how weak the evidence or the victim's story, sexual assault charges in New Jersey carry harsh penalties, not the least of which is sex offender registration under New Jersey's Megan's Law. If you have been charged with or accused of sexual assault in Essex County, NJ, you do not want to take chances with your defense strategy. Whether these serious sex crime charges arose in Newark, Bloomfield, Montclair, Maplewood, Millburn, West Orange, or another town in the Essex County area, our experienced Newark sexual assault attorneys can help. Find top criminal defense representation against sexual assault charges by contacting our local office at (201)-654-3464 today. An attorney is available to speak with you free of charge and the consultation is always entirely confidential.
Sexual Assault as Defined by New Jersey Law
Sexual assault, or rape, is defined by physically forced or coerced penetration of a victim or penetration of a physically or mentally incapacitated victim. Penetration and force ranges from slight to severe, the severity moving into aggravated sexual assault if committed on a minor under the age of 13 or committed with a weapon. Sexual penetration includes vaginal intercourse, anal intercourse, or oral sex by genitals, finger, mouth, or objects by the perpetrator or at their direction. And sexual contact includes the perpetrator's or victim's intentional touching intimate parts of the body (genitals, anus, inner thigh, groin, buttock or breast), even through clothing, for sexual arousal or gratification of the perpetrator or degradation or humiliation of the victim. It also includes intentional self-touching in view of the victim.
New Jersey Statutes Section 2C:14-2 categorizes sexual assault into the following offenses that meet the definition:
Sexual assault with an uninjured minor ages 13 to 17;
Sexual penetration by physical force, or with a victim legally or physically controlled by the perpetrator, such as a prisoner or hospital patient;
Sexual penetration with a minor, ages 16 to 18, who is either related to or controlled by the perpetrator, such as a blood relative, step-parent, or guardian; or
A minor victim, ages 13 to 16, assaulted by a perpetrator who is at a minimum four years older than the victim.
In New Jersey, it is illegal to have sex with a minor, regardless of consent. For sex with a young minor victim under 13, the crime becomes aggravated sexual assault.
Factors that Elevate Sexual Assault Charges in New Jersey
Aggravated sexual assault is a more severe violation of the statute. It also entails sexual penetration of a victim, aged 13 to 16, by a blood relative, related by marriage or a guardian, or by someone with control over the minor. And if the sexual penetration occurred while committing another crime (murder, kidnapping, etc.), by force or a weapon, or by a third party's force, the perpetrator is charged with aggravated sexual assault. Lastly, sexual penetration accomplished by force that injures the victim or sexual penetration of a victim who is physically handicapped or otherwise incapacitated is first degree aggravated sexual assault. Regardless of the sexual assault charge, aggravated or not, the consequences are crushing.
New Jersey Penalties for those Found Guilty of Sexual Assault
Sexual assault is a second degree indictable crime punishable by up to ten (10) years in prison and a maximum fine of $150,000.00. If convicted, sexual offenders must register with the state under Megan's Law, requiring the convicted offender to report to local law enforcement, notify nearby schools and businesses of their status, and typically have their name published on the New Jersey sex offender registry. They must register even if they are temporarily in the state going to school or working, and all registrants must notify the police of any changes of address ten days prior to moving. Registered sex offenders must also be supervised for minimally 15 years until they can convince a judge to remove their name from the Megan's Law registry upon a showing that they no longer pose a danger to society. Failure to follow sex offender registration requirements is a fourth degree crime punishable by 18 months maximum in jail and up to $10,000.00 in fines.
Choose an Experienced Sexual Assault Defense Attorney to Handle Your Essex County Charges
Second degree crime convictions, particularly those involving sexual assault and other sex offenses, may lead to lifelong involvement with the judicial system and law enforcement. Thus, your criminal defense lawyer must be highly qualified to handle the allegations against you. An experienced Essex County sexual assault defense attorney on our staff can help by providing a robust defense to the charges. After a comprehensive review of the facts of your case, we may be able to challenge irregular evidence gathering and maintenance by police or forensic labs, unconstitutional arrest, and faulty procedures in line-ups or unlawful questioning. Our defense attorneys can also offer up alibis and other exculpatory evidence to show that you did not commit the crime, or the acts were consensual between two competent adults. Furthermore, we can cross examine witnesses at trial to weaken testimony against you or challenge statements with inconsistencies, all of which may weigh in your favor when seeking a dismissal, a favorable plea deal, or a not guilty verdict at trial.
The first step when you have been charged with sexual assault in South Orange, Belleville, Livingston, Glen Ridge, Caldwell, and anywhere else in Essex County is to seek competent and skilled legal counsel. Call (201)-654-3464 now to speak with a highly qualified sexual assault lawyer with offices in Newark NJ, who can discuss your case and your options, protect your rights, and ensure you are treated fairly throughout the legal process.