The Term Hit and Run Refers to the Act Of Leaving the Scene of a Vehicle Accident Without Fulfilling the Legal Obligations Owed to the Other Party Involved in the Incident under New Jersey law.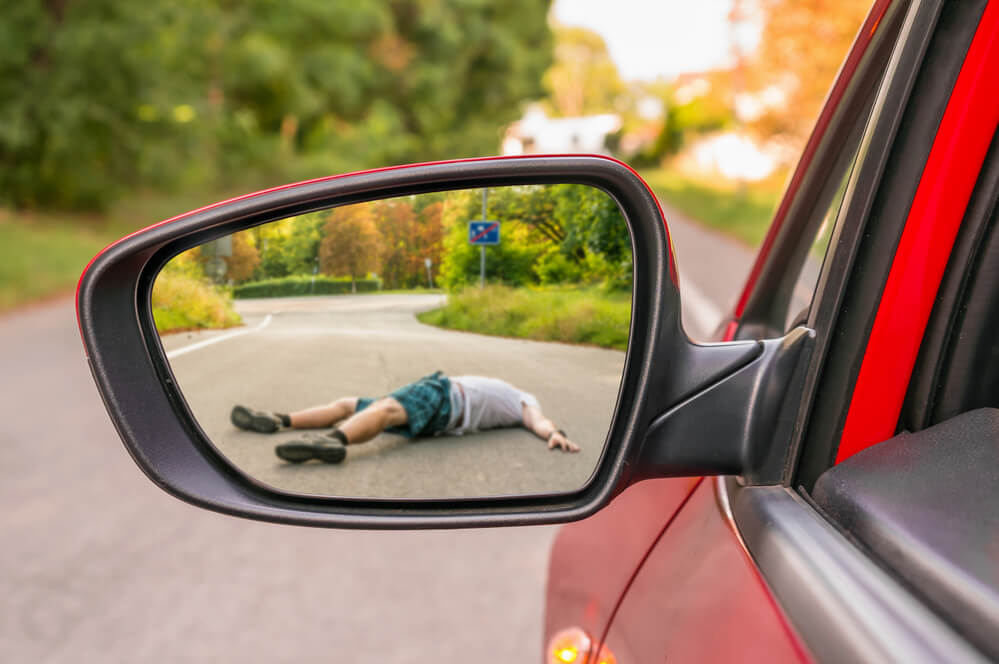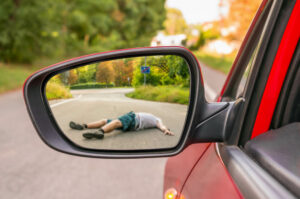 Automobile accidents are frequent throughout the country, but in areas where there are populated cities like those in New Jersey, the busy roads are regular scenes of accidents. A hit-and-run is an accident in which one or more participants leave the accident site without exchanging their personal information with the other driver. On some occasions, the driver in question is under the influence, has something illegal in their car, is driving on a suspended license or revoked license, or has a warrant for their arrest. Other times the driver may be attempting to avoid the financial consequences such as higher insurance premiums or a personal injury suit from the other driver.
Hit and Run Regulations Under New Jersey Law
When a motorist is involved in an accident, they are usually aware that something happened. New Jersey law says that a person is involved in an accident when there is a logical or natural connection by the motorist to the incident and the person is aware that they contributed to it. There must be a direct cause-and-effect relationship between their actions and the accident. A driver who leaves the scene of an accident knowingly is most likely aware that there was an incident in which they were involved.
What Are Your Legal Obligations after a Hit and Run Accident in New Jersey?
You must stop your vehicle at the accident site or as close as possible to it without blocking traffic if possible. If there are injured parties, you should provide "reasonable assistance," which includes providing basic first aid and can take the injured party to the hospital if necessary. You must give your name, address, license, and registration to the other parties involved or to a police officer on the scene.
If the other party is not in a condition to receive your information and no one else is there, you must report your accident at the nearest police station. You must also submit a report to the Motor Vehicle Commission within ten days of the accident if the injuries to property or persons exceed $500.
Criminal Charges and Traffic Offenses After Hit and Run Accidents in NJ
Under NJSA 39:4-129
NJSA 39:4-129 instructs New Jersey drivers on the actions they must follow in an accident. You must stop at the accident scene and avoid blocking the thoroughfare as much as possible. You should not leave the scene until an officer has told you to do so. Critical information must be exchanged (name, address, registration, driver's license, and insurance information). You are also required to render aid to anyone injured in the accident. This includes calling for an ambulance or taking the injured party to the hospital. The accident must be reported to law enforcement on site unless the damage is less than $500. In that case, it can be reported at the police station.
Involvement in an accident involving injury or death requires you to stop immediately and stay on the scene until you have completed the above requirements. Failure to do so can result in a $2,500 to $5,000 fine. 1 to 180 days in jail, or both. If the accident only causes damages, failing to stop can lead to a fine of $200 to $400, up to 30 days in jail, or both. If it is not the first offense, you can be fined $400 to $600 and jailed for 30 to 90 days or both. If the accident involves severe injury or death and you fail to report it, your driver's license can be suspended for a year. If it is not your first offense, your license can be revoked.
Sometimes, neither party can exchange information, and an officer isn't present. The accident must be reported to the police department (municipal, county, or state offices), and all pertinent information must be given. You must stop and locate the property owner if you hit a parked vehicle or cause property damage. If that is not possible, attach a note with all your information to the damaged vehicle, and report the accident at the nearest police station.
Under N.J.S.A. 2C:12-1.1
According to N.J.S.A. 2C:12-1.1, knowingly leaving the scene of an accident is a third-degree charge when there is serious bodily injury. If there are several charges, they can each be adjudicated individually, and the sentences will run consecutively. A third-degree indictable offense in New Jersey carries a sentence of three to five years and a fine of up to $15,000. A fourth-degree crime can have a prison sentence of up to 18 months and a fine of up to $10,000. The degree of the charges coincides with the severity of the injuries of those in the accident. Drivers involved in a hit-and-run accident will also likely face points on their license.
Understanding the Concept of Involvement In An Accident
You are considered to have been in an accident in New Jersey when you know or are aware of the probability that you were involved. When you are involved in a "logical or natural way" or are conscious of the cause-and-effect relationship between your actions and the accident, you are considered to have an involvement. If you leave the scene of the accident, you are conscious of that decision and are knowingly leaving the accident site.
Learn How Permissive Inferences May Affect Your Case
A permissive inference occurs when one fact alone permits the jury or judge to infer a related fact without requiring additional information. The first permissive inference is that the driver of an accident that causes property damage of more than $250 or is involved in an accident resulting in injury or death knows that they were in an accident. To paraphrase, a driver who has an accident knows something went wrong. The second permissive inference asserts that the registered vehicle owner in an accident is responsible for what happened unless the vehicle involved was a rental car, in which case the burden falls on the authorized driver (renter).
Difference Between a Traffic Violation and a Criminal Offense for Leaving the Scene of an Accident in NJ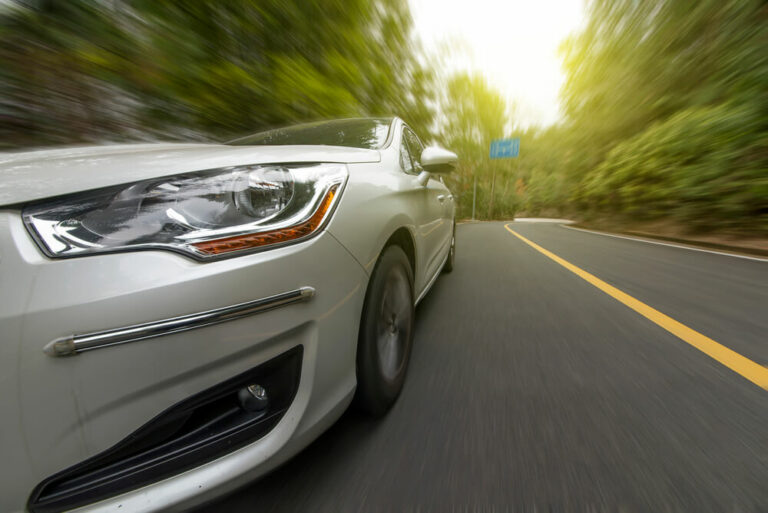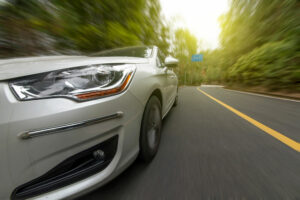 Under New Jersey traffic law, it is assumed that you knew you were in an accident and chose to leave without completing the requirements provided by law, such as giving your contact information and driver's license number to the other parties involved. The traffic law does not assume you knew it was illegal to leave the scene. The criminal offense, however, contends that you left the scene knowingly, leaving behind participants who were seriously injured or dead.
Hit and run and assault by auto or aggravated assault charges are not mutually exclusive. Other charges frequently seen in conjunction with hit-and-run accidents are DUI, possession of a firearm or illegal substance, probation violations, vehicle theft, reckless driving, receiving stolen property, and driving with a suspended or revoked license.
What Are Some Potential Defenses In These Cases?
It has to be proven that the suspect did not stay at the scene of the accident, nor did they exchange information with the others involved, but left knowingly. A criminal charge is only viable where there is a risk of death or serious bodily injury, such as disfigurement, loss of a limb, or other severe injuries.
Arrested after a Hit and Run in Essex County NJ? We Can Help
Have you been charged in a hit-and-run accident?  Our seasoned defense attorneys are here to help protect your rights in South Orange, Irvington, Nutley, Belleville, Newark, Essex Fells, Montclair, Glen Ridge, West Orange, Livingston, Short Hills, Millburn, Maplewood, and neighboring Essex County towns. You deserve excellent legal representation. We are knowledgeable and experienced in this field and know how stressful it can be for you to face these charges. Our criminal defense team will go over your circumstances with a fine-toothed comb. We are excellent negotiators, skilled defense lawyers, and know what it takes to deliver the best results. If the time comes, we will meet with the prosecutor and make a deal that could keep you out of jail, or take your case to trial if the state can't meet its burden for a conviction. Don't make a bad choice worse by failing to act in time. The sooner you call, the faster we can get started on your case. Call us today at 201-654-3464 to get a free consultation.