Just Found out There's a Warrant for my Arrest in Essex County, New Jersey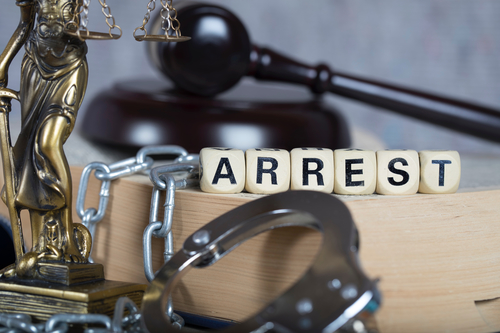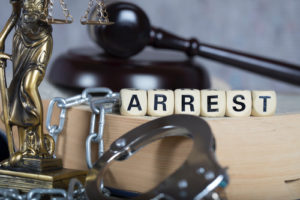 If you realize that you have a warrant out for your arrest, you may be confused, scared, or nervous. These reactions are completely normal. There are many situations where you may realize that you have a warrant, but you are not sure why and the police have not yet contacted you. Our Essex County criminal defense attorneys often help clients who just learn of an outstanding arrest warrant and don't know how best to proceed.
Warrants can be issued for a variety of reasons, including violating your parole, failing to appear in court for a hearing, failure to pay a fine, or as a result of someone filing a criminal complaint against you. There are many situations where you may have gotten a traffic ticket, been charged with marijuana or another drug, been accused of domestic violence or another offense and missed a court date. A warrant can be issued forcing you to appear in those situations.
Have an Outstanding Warrant in Essex County, What Should I do?
Once you know you have a warrant in Essex County or anywhere else in New Jersey for that matter, the first thing you should do is contact a knowledgeable NJ criminal defense attorney. He or she can help you understand what the warrant is for and how you need to deal with it. In many situations, it is a good idea to turn yourself in on your own accord. But when and how may not be the easiest answer in every case. Your attorney will be able to help you decide what to do next based on your own unique position. We often work with the police department to orchestrate our clients turning themselves in and getting processed as soon as possible. You want to make sure this is done in the best way that serves your interests.
Generally, you should take the following steps after you realize you have a warrant for your arrest:
Get more information.
You always want to start by learning why the warrant was issued. You can do this by having your attorney call the police department that issued the warrant. Although the warrant comes from the court, the police are the individuals that will actually detain you, so it often makes the most sense to ask them what they think you did wrong.
Call the court clerk.
If you are planning to go in on your own accord, you should speak with the court clerk about this. Ask what the process is and how you can take care of the issue. In some situations, you may just need to pay a fine. Once you have paid the fine, you may be completely done with the warrant.
Gather information about bail if necessary.
There are two types of arrests in New Jersey. You can be arrested on a warrant or a summons. When there is an outstanding warrant for your arrest, the specific offense you are accused of committing will determine whether you will be processed at the police station and released on your own recognizance (ROR) or if you will be held in jail pending a detention hearing. If you have been charged with a domestic violence offense such as simple assault, aggravated assault, or terroristic threats, or if you are facing charges for an indictable crime like robbery, burglary, a certain persons not to have weapons offense, or charges are for a violent crime, you may have to be detained for a short time and make a court appearance. This appearance, known as a bail hearing or detention hearing, will determine whether you must be held in jail until your case is over.
Always appear for your court dates. 
If the court has set an appearance date for you, you should be sure to abide by it. Missing your court date can end up making much more trouble for you, and you may not be able to avoid being detained while you await trial down the road.
Need a Lawyer for Arrest Warrant in Newark, NJ
If you or a loved one has a warrant out for their arrest in Essex County, New Jersey, you need to talk to a criminal defense lawyer before you do anything else. Don't wait to make that call. Contact our criminal defense attorneys in Newark today for more information on how we can help. We serve all of Essex County, including Belleville, Bloomfiled, West Orange, Verona, Montclair, Millburn, and surrounding areas. Please call 201-654-3464 to receive a free consultation.