Belleville Police: Suspect in Home Invasion Shot Dead by Homeowner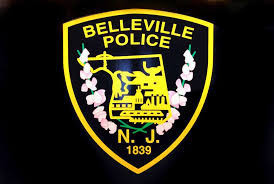 Essex County authorities are investigating after a man shot and killed a home intruder in Belleville, New Jersey. The violent incident occurred on October 31 at around 10:00 p.m. The alleged burglary suspect, 42-year-old Michael Ridley, entered a residence located on Berton Place in Belleville, NJ and got into an altercation with a 32-year-old resident. According to law enforcement officials, Ridley was armed with a handgun when he broke into the house. In a joint press release issued by the Essex County Prosecutor's Office and the Belleville Police Department, it was announced that Ridley initially used the firearm to shoot the resident. However, at some point, the resident managed to gain control of the gun by wrestling it from Ridley's hands. The resident then used the gun on Ridley. The end result was that Ridley got shot at least once, leaving him with catastrophic injuries.
After being shot with his own weapon, said police, Ridley ran out of the house and fled the area on foot. He made it as far as the Belleville-Nutley border before finally collapsing to the ground. Emergency medical responders were later called to the scene and pronounced Ridley dead. Meanwhile, the Belleville home resident was rushed via ambulance to an area hospital and treated for a gunshot wound and other related injuries. He was eventually released from the medical facility and is expected to make a full recovery.
Felony Murder Charges in New Jersey
Detectives with the Essex County Prosecutor's Office are currently investigating the fatal shooting incident. Authorities have not released a lot of information about the violent incident because the investigation is "active and ongoing." One thing that is known is that police believe that another person may have been involved in the Belleville home invasion. However, no arrests have been announced at this time. If a suspect is arrested and charged in connection with the burglary, that person could face a number of criminal charges: burglary, theft of movable property, weapons offenses, and possibly even felony murder.
Although the other suspect in the burglary did not pull the trigger or even possess the weapon used to kill Ridley, felony murder charges could apply because someone was killed during the commission of a serious criminal offense. In this case, Ridley died as he was allegedly in the process of breaking into a home. Depending on how the case is interpreted by prosecutors and by an Essex County Superior Court jury, it's possible that the other suspect could face life imprisonment because felony murder applies even if the homicide was an accident. Moreover, the intent of the person being charged does not matter when it comes to a felony murder case. What matters is that someone was killed while the suspect was allegedly committing a felony under the NJ Criminal Code.
Other felonies, besides burglary, that can give rise to a felony murder charge in New Jersey include:
Criminal Escape
Escape
Terrorism
Free Consultation with Essex County, NJ Criminal Defense Attorney Travis Tormey
Were you arrested and charged with a violent crime, such as murder or robbery, in Essex County, NJ? Let Travis Tormey and his experienced team of criminal defense attorneys at the Tormey Law Firm defend you against the charges. Our attorneys know what it takes to fight a murder or manslaughter charge in New Jersey because they have successfully represented countless clients in Superior Courts throughout the state. Contact us now to discuss your case and start your defense.