Data Breach by Newark Police Captain Leads to Arrest, Guilty Plea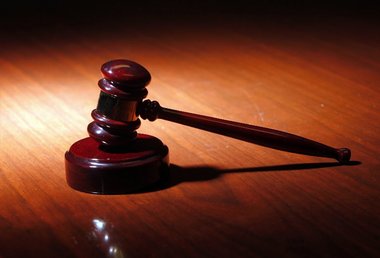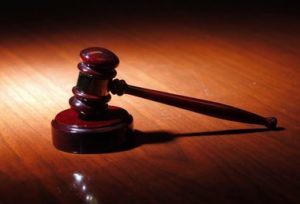 In Part One of this blog series, we discussed the circumstances of the arrests of former Newark Police Captain Anthony Buono and former Newark police officer Dino D'Elia. Buono and D'Elia were accused of unlawfully accessing a law enforcement database for the purpose of stealing insurance information and then selling that information to private individuals and companies for a profit. Authorities eventually found out about the data breach and arrested Buono and D'Elia. The suspects were officially suspended from their roles with the Newark Police Department and charged with multiple felonies, including computer theft and conspiracy.
Earlier this year, D'Elia reached an agreement with the Essex County Prosecutor's Office and pleaded guilty to the computer theft charges. It didn't take long for Buono to do the same. After making a deal with Essex County prosecutors, Buono appeared in the Essex County Superior Court in Newark, NJ. Buono told the judge that he had, in fact, committed the computer data theft. Buono then pleaded guilty to a single count of computer theft. The guilty plea was accepted by Superior Court Judge Michael Ravin, who will formally sentence Buono on January 8, 2018. At that time, Buono will likely be placed on probation and will be ordered to surrender his job with the Newark Police Department. In addition to longer being able to serve with the Newark police force, Buono will also be permanently barred from maintaining public employment in the State of New Jersey.
Pre-Trial Plea Deals & Settlements with Prosecutors in Essex County, NJ
Of course, the consequences could have been much more severe for Buono. Since he was originally charged with second degree felonies in connection with the data theft, Buono could have been sentenced to up to 10 years in state prison if convicted at trial. The reality is that most criminal cases in New Jersey are resolved prior to trial. Many times, the defendant is guilty and does not want to risk being convicted by a jury – especially since NJ judges tend to impose harsh sentences under those circumstances. Sometimes, the defendant is not guilty and has an aggressive attorney representing them during pre-trial proceedings – and that attorney is able to work out a deal with the prosecutor's office and get the charges reduced or dismissed before the case reaches the trial stage.
If you have been charged with a crime in Newark or anywhere else in Essex County, NJ, your first order of business should be hiring a qualified, experienced criminal defense attorney. Opposing prosecutors are often more willing to talk to a defense attorney, especially when it comes to making agreements before trial. You do not want to be bullied into accepting a bad deal from the prosecutor in your case. That's why you need a knowledgeable criminal defense lawyer on your side.
Contact Newark Criminal Defense Attorney Travis Tormey Today for a Free Consultation About Your Case
Were you recently arrested and charged with a crime, such as theft, fraud, or conspiracy, in Newark, NJ? The penalties for a felony conviction could include prison time, probation, and/or heavy fines. Travis Tormey and his legal team at the Tormey Law Firm have successfully defended countless clients against criminal charges in Newark – and they are prepared to help you beat your charges and avoid the most severe penalties. You can contact us anytime to discuss your case over the phone or to schedule a free consultation.