Failure to Turn over Drugs in Essex County, New Jersey
Unlawful Disposition of CDS Attorneys with Offices in Newark NJ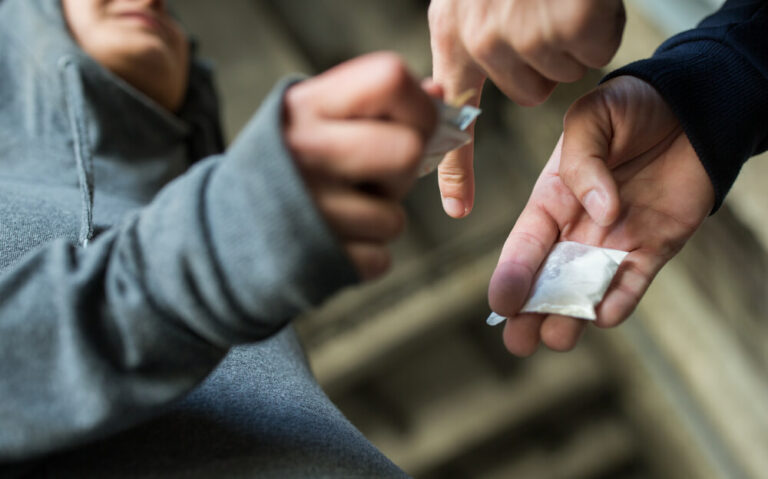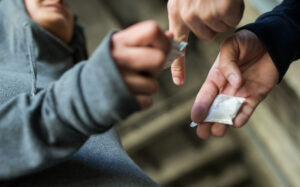 Pursuant to N.J.S.A. 2C:35-10(c), failure to make lawful disposition quite simply means failure to turn over drugs to law enforcement. Usually this type of offense is a companion offense for possession of controlled dangerous substances. Despite that, however, an offense of this nature is a disorderly persons offense. A disorderly persons offense is parallel to a misdemeanor in other states. Disorderly persons offenses are less serious in nature but still result in a criminal record should you be convicted of the offense. Usually disorderly persons offenses are heard at the Municipal Court level, however, if you have other charges in addition to your failure to make lawful disposition, then your case may be in the Superior Court with the other charges. Overall, punishments associated with disorderly persons and petty disorderly persons offenses are less restrictive than felony convictions. Consequences of a disorderly persons offense can entail 6 months of jail time, up to $1,000 in fines, court costs, safe neighborhood fines, and more. A conviction even can go as far as employment impact, immigration consequences, and more.
Our seasoned criminal defense attorneys at The Tormey Law Firm proudly defend clients charged with failure to make lawful disposition, possession of drug paraphernalia, heroin possession, possession of cocaine, and other drug charges throughout Essex County, New Jersey. Whether your case involving drugs arose in Bloomfield, Montclair, West Orange, South Orange, Millburn, Maplewood, or another town, our lawyers are ready to aggressively fight against the state's case. Contact our local office in Newark to speak to an attorney about your case free of charge. You can call 201-654-3464 or contact us online to get answers and additional information.
Meaning of Failure to Give Drugs to the Police in NJ
When charged with failing to make a lawful disposition, it means that you did not turn drugs over that are in your possession to law enforcement. Essentially, this offense is almost a way to double charge you for your actions. Generally, when charged with failure to make a disposition you are found in possession of the drugs or disseminating them so this type of charge usually accompanies other offenses so that is why it can easily be lumped together with other drug charges. Oftentimes failure to make a lawful disposition is also used as a downgraded offense for possession charges.
What are the elements of failing to make a lawful disposition?
For a 2C:35-10(c) charge to stand up in court, the prosecutor representing the State has to prove that the defendant knowingly possessed a controlled dangerous substance and did not timely give it to law enforcement.
How do people get charged with failure to turn over CDS in New Jersey?
Failure to make lawful disposition may occur in a variety of scenarios that will also lead to other charges as well. For example, if you are found loitering and wandering in a drug zone and an officer observes you passing items to pedestrians or motorists but you throw the drugs or hide them, then an officer may be able to find you with failing make a lawful disposition. In addition to that charge, you may also be found with drug possession and distribution charges. The more charges that you are found with, the more jail or prison time you may be facing. You will have a better chance at getting a minimum sentence and/or penalty for your actions with lesser allegations on your complaint.
Another example may include you being stopped in a motor vehicle and upon being stopped, the officer asks if you have any drugs on you or in your vehicle. You say "no," but the officer sees some type of paraphernalia or baggies that look like they contain during in the vehicle. The officer has probable cause to search your vehicle based on these items being in plain view. The officer then searches your car and finds various drugs. By your failure to originally give and/or advise the officer of the drugs, you will likely be charged with failure to make lawful disposition.
Potential Outcomes
When someone is charged with a criminal offense, the complaint is usually issued by law enforcement. A complaint is a statement of facts stating the charge in which you are being charged with. There is a statement of probable cause that states the underlying circumstances leading to an officer charging the defendant with the said offense. A complaint has either a summons or warrant. A summons essentially summons the person indicated on the complaint to appear in Court on the date and time specified. A warrant is the issuance of an arrest-warrant, which orders that a defendant be arrested and remanded to jail pending pretrial release determinations following your appearance before a judge. Although there are subsequent "events" that will happen with your case, for the most part the resolution of your case will be determined by an effective defense strategy, a diversion program, or a plea.
Ways to get Failure to Turn over Drugs Charges Dismissed
Despite it seeming that one is getting charged for almost the same offense by being in possession of a controlled dangerous substance, an experienced attorney may be able to get this charge dismissed based on the facts and circumstances of your case. How can your N.J.S.A. 2C:35-10(c) charge end up dismissed? First, if the facts do not support your offense, there is a likelihood a skilled attorney can get your charge dismissed. Next, depending on your criminal history you may be eligible for a diversionary program. A diversionary program for this type of offense may be conditional discharge.
Conditional discharge allows eligible defendants to enter this type of program to divert away from a prison sentence. If the defendant successfully completes the program then the charge is dismissed. Dismissal of the charge does not take away your arrest record, so you are entitled to expungement of your arrest. You may also be eligible for Pre-Trial Intervention depending on the charges you are facing in conjunction with your failure to make lawful disposition. Additionally, another means of resolution for your case could be through downgrading it to a municipal ordinance violation.
Contact Bloomfield NJ Failure to Make Lawful Disposition of Drugs Lawyers for Help with Your Defense
If you have been charged with failing to turn over CDS, it is important that you get strong legal representation and an experienced defense so that you are in the position possible to defend against the charges at hand. Our firm will challenge the points necessary to bring you the strongest defense possible. Remember the facts of your case may result in other charges that you need defending against. Thus, even though this offense is only a disorderly persons offense, possession, distribution and other drug charges may elevate the penalties you are facing. It is smart to be defended by those who know the ins and outs of the legal system.
Contact The Tormey Law Firm today for a free consultation to discuss your case, to know how your future may be impacted, and discuss a successful defense given the facts of your case. 24/7 Free Consultations are available to you at 201-654-3464.
Our firm serves the entire Essex County and North Jersey region, including towns like Short Hills, Belleville, Caldwell, Fairfield, Glen Ridge, and Verona. Bloomfield, Montclair, West Orange, South Orange, Millburn, and Maplewood.