Charged with Burglary or Robbery in Newark NJ?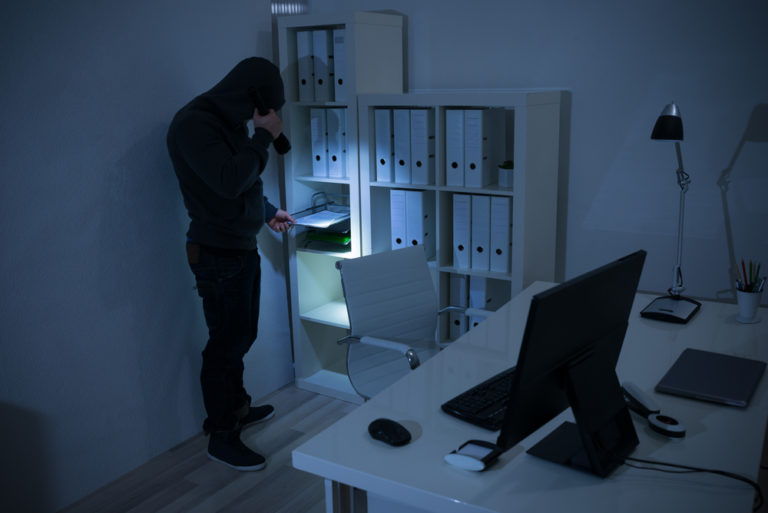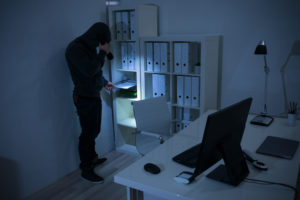 Many people use the terms "robbery" and "burglary" to mean roughly the same thing, but under New Jersey law, these are two entirely distinct crimes for which you could be arrested in New Jersey. The key similarities and differences between burglary and robbery in New Jersey are extremely important to understand if you or a loved one has been charged with one of these offenses. It may surprise you to learn that robbery and burglary refer to separated theft-related charges, requiring different types of proof for a conviction. In addition, a conviction for burglary can have very different penalties from a conviction for robbery, depending on the circumstances of your case. To discuss the specific circumstances involved in your burglary or robbery case in Essex County or surrounding areas, contact our local criminal defense office in Newark, NJ for a free consultation. An experienced lawyer is available to now to discuss your charges and defense options whether you have been arrested in Bloomfield, Newark, West Orange, Nutley, Clifton, Verona, Belleville, Montclair, or another town, our team has extensive experience and real-world knowledge of the nuances involved in these cases.
Burglary vs. Robbery Crimes in Essex County, New Jersey
In a garden variety situation, both burglary and robbery involve you attempting to steal or take property away from another person, with the intent to keep said property. But many of the similarities between burglary and robbery generally end there. Under New Jersey law, burglary refers to an act of unlawfully entering or remaining on property of another to attempt with intent to commit a crime, most classically theft. Unlike robbery or theft, you do not actually have to steal anything to be convicted of burglary. Just the act of entering someone else's property without permission or staying somewhere that you are not permitted to be is potentially enough to convict you, provided that the prosecutor can prove you intended to commit a crime after entering that property. You may have snuck onto or broken into the property to threaten someone or even commit a sex crime. Entering the property without permission with the intent to commit those crimes or any others, including theft, could result in a burglary conviction.
Robbery, on the other hand, is more closely related to "theft" or "stealing" than burglary, and it does not involve the requirement that you have broken into or trespassed on someone else's property. To commit robbery in NJ, you need to attempt to take someone else's property without their permission by using violence or the threat of violence. A prosecutor must also establish that you intended to keep the property you took by force or by the threat of force. Basically, robbery involves violence to obtain property, whether money, jewelry, or otherwise. Burglary does not have this requirement.
First Degree vs. Second Degree Robbery Charges
Robbery is charged as a second or first-degree crime in New Jersey, depending on how serious or dangerous the acts you allegedly committed were. Using violence or the threat of violence to take property is enough to warrant a second degree charge, but if you attempt to kill the person from whom you are taking property, if you injure the person you're robbing, or if there is a weapon possessed or used during the robbery, you may be charged with an even more serious first degree crime. If you are convicted of second degree robbery, you face 5-10 years in prison and up to $150,000 in fines. If you are convicted of first degree robbery, you face 10-20 years in prison, hundreds of thousands of dollars in fines. You will also have to serve 85% of your sentence before you are eligible for parole under New Jersey's No Early Release Act.
Second Degree vs. Third Degree Burglary Offenses
Burglary is severe enough conduct to warrant a third degree indictable offense charge on its own. If you are convicted of a third degree burglary crime, you face 3-5 years in prison and fines up to $15,000. If however, you use a deadly weapon during the burglary, injure someone, or try to injure someone on purpose or by acting recklessly, you can face an elevated second degree burglary charge. If you are convicted, you can be sentenced to 5-10 years in prison and you may be fined up to $150,000. Second degree charges are also subject to a presumption of incarceration, which means you will face a term of imprisonment regardless of whether this burglary charge is your first offense.
Facing a Robbery or Burglary Charge in Essex County Court? Need a Solid Defense?
Our team aggressively defends clients against all types of burglary and robbery charges in Essex County, New Jersey and we are here to help you. Contact us today at (201)-654-3464 for a free consultation and take the next step toward building a solid defense.
Additional Information: