Man Who Robbed Capital One Bank in Newark Twice in One Year Gets Prison Time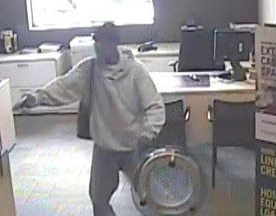 The Newark man who robbed a local bank twice in 2014 has been sentenced to 20 years behind bars. The defendant in the theft case was Gregory A. Jones, a 61-year-old from Newark, New Jersey. Jones was charged with robbing the Capital One Bank located in Newark two times in the same year. On May 6, 2014, Jones entered the bank and gave the teller a note demanding that the teller hand over money. Jones was wearing a disguise – dark glasses, a scarf, and a hat – during the robbery.
After getting the cash, Jones ran out of the building and fled the scene. However, Jones later realized that the bank teller had placed a dye pack among the cash. The dye pack exploded and got ink all over Jones' disguise. He left his clothing near the bank building and got away. Essex County detectives and federal law enforcement officials investigated the bank robbery and found DNA evidence at the scene. Authorities then used the evidence to connect Jones to the crime.
Newark Man Commits Second Bank Robbery
Before Jones could be captured, he went back to the Capital One Bank and committed another robbery. On September 19, 2014, Jones used a handgun and threatened to shoot a bank teller unless she gave him cash. At one point during the robbery, he fired the weapon. He then fled the scene with a bag of cash.
Jones reportedly got away with thousands of dollars in both thefts. Police used surveillance video footage and statements from witnesses to connect Jones to the second robbery. Authorities later captured him.
Severe Penalties for Bank Robbery in Newark, New Jersey
In May 2016, Jones was indicted on numerous criminal charges: bank robbery, armed robbery, and use of a firearm in a crime of violence. Jones later stood trial on the charges and was ultimately convicted by a jury. In many cases like this, the defendant reaches a plea deal with prosecutors and avoids trial. In this case, however, Jones did not make a deal with federal prosecutors.
Now Jones has been sentenced to prison time for his theft offenses. He recently appeared in U.S. District Court in Newark, NJ for a sentencing hearing and was sentenced to 20 years in federal prison. This was the minimum sentence in the case. Reports indicated that Jones could potentially have been sentenced to life in prison.
Contact the Tormey Law Firm About Your Newark Theft Charges
If you face criminal charges for robbery, theft of movable property, burglary, or any other criminal offense in Newark, NJ, you need a qualified criminal attorney on your side. Travis J. Tormey is an experienced criminal lawyer who can defend you against your charges. Contact Attorney Tormey now to discuss your case and start building a strong defense.