What do you need to know about possession of a vape pen or e-cigarette with THC in NJ?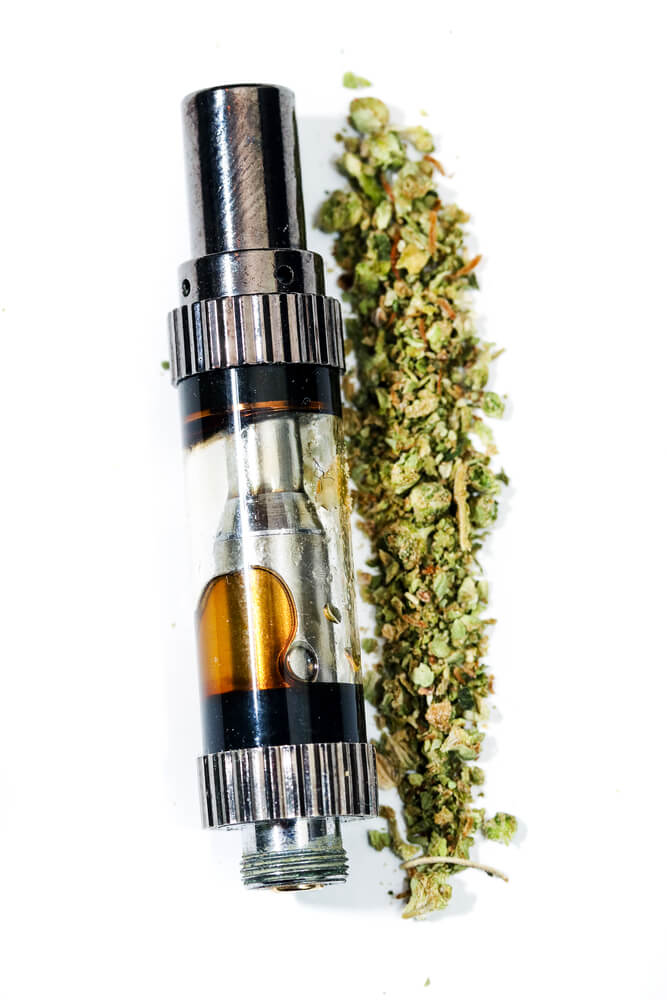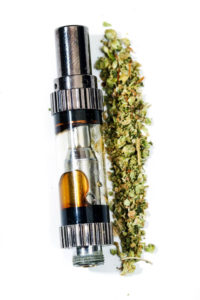 With society's easy access to electronic cigarettes and vape pens, there has been an increase in criminal penalties associated with the possession and use of these products in some states, including New Jersey. Generally speaking, the purpose of these products is for individuals to inhale and exhale the vapor that is formed by the vape or electronic cigarette. Conceptually, these products are similar to cigarettes. Cigarettes are tobacco products that contain an addictive chemical known as Nicotine. As you know, tobacco is a federally regulated product and is legal in the State of New Jersey. Thus, nicotine is legal. Furthermore, if someone inhales nicotine in the vape pen then there should be no legal issue at hand. Given the interchangeable nature of vape pens and e-cigarettes, there is room for criminal penalties if a vape or e-cigarette is filled with an illegal product such as THC or other controlled dangerous substances.
In fact, these drug charges are extremely common in Essex County and throughout New Jersey. Our attorneys have substantial experience defending clients charged with possession of THC in a vape pen or electronic cigarette, marijuana possession, and drug paraphernalia in Newark, West Orange, Bloomfield, Millburn, Livingston, New Providence, Montclair, and surrounding communities. If you have a THC drug case and are looking for a lawyer who can help defend you, contact us at (201)-654-3464 or reach out online for a free consultation. A member of our criminal defense team is available right away to assist you.
What are Vapes and E-cigarettes?
Vapes and e-cigarettes are known by a variety of names such as E-cigs, Vape pens, dab pens/dab rings, tanks, mods, pod-mods and ENDS (electronic nicotine delivery systems). Through the years the traditional e-cigarette evolved from being a disposable, one-time use product that could be discarded after the substance inside the product ran out, or once the charge ran out, to now being a refillable piece. For instance, products were designed for multi-use with "e-liquid" cartridges that were pre-filled or refillable. The liquid can include: THC, CBD, nicotine, flavored substances and more. As the products continued to evolve, they also became more customizable with what the user can inhale through the device. In addition, the delivery of a chosen substance is more powerful and concentrated and, as a result, the user may experience greater effects of the product. There are also vaporizers that aerosolize a substance, such as waxes, oils and herbs and users inhale the resulting vapor. Some refer to the inhalation of high concentrations of THC as dabbing or dibbing.
Substances Commonly Found in Vape Pens
Vapes commonly contain a variety of substances, some illegal, some not by law in New Jersey. E-liquid is used in the vape or e-cigarette device to convert the liquid into aerosol. Regular liquid is comprised of water, flavoring, nicotine, and propylene glycol or vegetable glycerin. The Cannabis E-liquid contains Tetrahydrocannabinol (THC) and Cannabidiol (CBD). Thus, E-liquids can contain nicotine, THC, CBD, flavors, and other solvents. THC is extracted from marijuana and is considered the "psychoactive" chemical in marijuana. THC can be derived through Marijuana as THC concentrates, hash oil, and wax. Marijuana and Hemp both contain THC, however, marijuana has more THC than Hemp does. Hemp, on the other hand, has more Cannabidiol. Lastly, synthetic cannabinoids are exactly what the name infers: fake. In this context, it means that there are manmade substances sprayed on a plant mimicking the effects of THC. There is a greater chance of side effects with use of these substances. Frequently, they have been marketed as K2, Synthetic Marijuana, chemically altered THC and more.
Charged with THC & Vape in Essex County, NJ
If using THC, or its related products, then one may be charged with marijuana possession contrary to N.J.S.A. 2C:35-10a(4), drug paraphernalia N.J.S.A. 2C:36-2, and/or N.J.S.A. 2C:35-5.3c under the synthetic marijuana statute. The potential penalties may increase depending on the situation.
Let's say you were speeding in your vehicle and are pulled over by police. Upon the officer asking for your license and registration, he sees your vape pen in plain view that just so happens to be filled with THC, and perhaps there is a cartridge right next to it. Of course, aggravating and mitigating factors must be viewed in the context of the stop to see if a search of the vehicle was done properly and if the items were actually in plain view. Despite that, the scenario opens the door for the driver to be exposed to charges contrary to N.J.S.A. 2C:35-10a(4), because of being in possession of the THC, which can be charged as a disorderly persons offense for possession of 50 grams or less of marijuana. Next, the officer could charge the individual with possession of paraphernalia under N.J.S.A. 2C:36-2, which is a disorderly persons offense. The paraphernalia here would be the vape pen, because it was directly near illegal contraband and will likely aid the individual in inhaling the drugs.
Finally, the driver may also face a synthetic marijuana charge, under N.J.S.A. 2C:35-5.3c, which is a fourth degree crime to be charged with a synthetic cannabinoid, but also an electronic cigarette containing THC. Here, the officer can charge the driver with a felony because of the possession of the THC in the vape pen itself. Notwithstanding the quantity one possesses and any other drugs found, ironically, the charges for violating the synthetic marijuana law can be greater than possession of actual marijuana. The purpose of any law is to deter certain behaviors, but when something poses an extreme risk to the public, as synthetic drugs do, the punishment for such behavior becomes that much greater given that they have such unknown components with deadly side effects. The above scenario merely reflects the difference in the law to show what happens when it is possible for a person to be arrested for synthetic marijuana or marijuana possession and drug paraphernalia in virtually the same situation.
Fourth Degree Criminal Charge for Possessing THC in a Vape Pen
Ultimately, the officer has the ability to charge someone with a disorderly persons offense or a felony based on possession of just THC in a vape pen alone. The difference between a disorderly persons offense and a felony is substantial. In the instance of a fourth degree felony, an individual will face a significant time in prison and hefty fines for the felony conviction, contrary to N.J.S.A. 2C:35-5.3c. The matter will be heard in the Superior Court of the County giving rise to the matter and any additional lower level offenses at the time of the arrest may also be heard at the Superior Court level. Thus, when charged with a fourth degree crime for possessing THC in Essex County, your case will be adjudicated in the Essex County Superior Court in Newark, where you face up to 18 months in state prison, fines up to $15,000, a 6-month driver's license suspension, and a criminal record with a felony conviction.
Disorderly Persons Charges for Marijuana THC in an Electronic Cigarette
On the contrary, a disorderly persons offense for marijuana possession and/or drug paraphernalia is heard in the local municipal court in the town where the arrest and charges took place. If convicted, the defendant's exposure is 6 months in the Essex County Jail, fines up to $1,000, and loss of license for 6 months. These charges may have a jail sentence and lesser fines involved, however, any charge and conviction of a criminal offense can severely impact one's criminal background and current life situation.
Need a Lawyer for Newark THC, Marijuana, Vape Charges
Call the Newark, NJ offices of The Tormey Law Firm today to talk to a lawyer who can guide you through your vape or electronic cigarette case involving marijuana, THC, or other drugs in Essex County, New Jersey. We know how to handle these cases and can assess your individual arrest, charges, and options to make sure you reach the top available outcome. For instance, depending on whether your charges are for a disorderly persons offense in Maplewood, Glen Ridge, Nutley, Cedar Grove, or Verona, you may be eligible for a conditional discharge in Municipal Court.
On the other hand, if you are facing a fourth degree criminal charge in Essex County Superior Court, you may be eligible for Pre-Trial Intervention, whereby the charges can be dismissed. In some cases, our attorneys can help get the charges reduced and sent back to Municipal Court, where we can resolve the case with lesser penalties. And if the search was conducted illegally, or the stop itself violated your rights, we may argue a successful motion for dismissal. You won't know what you can do without consulting an experienced criminal defense lawyer. For a free consultation, contact us at (201)-654-3464 now.
Related Reading: