How Does the State Prove Drug Charges in Essex County NJ?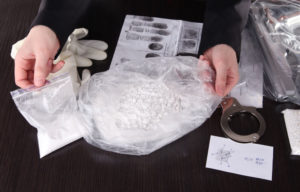 In most cases based on drug allegations in Essex County, New Jersey, it is not the presence of drugs alone that winds up becoming important for proving the case. Especially in cases involving drug charges for distribution or possession with intent to distribute a controlled dangerous substance (CDS), other commonplace items can be used to bolster the prosecution's case. In fact, it is very likely that any everyday item that could have potentially been used to make, grow, or store drugs could become key evidence in a drug case involving marijuana possession, intent to distribute marijuana, heroin possession, cocaine distribution, possession of Ecstasy (Molly), or charges for prescription drugs. When you have been charged with a drug crime in Maplewood, Millburn, Newark, Bloomfield, West Orange, Nutley, Montclair, or another town in the Essex County area, it is crucial to understand how seemingly trivial items from everyday life could be used against you. To discuss your specific drug charges with an experienced Essex County criminal defense lawyer who can help, contact our local offices in Newark at (201)-654-3464 for a free consultation.
Evidence in a New Jersey Drug Case
Drug Paraphernalia
When you are involved in a drug case, you should know how what was once just a household item can become the method through which the prosecution builds their case against you. This can range from a flower pot that was used to grow illegal drugs, or an item that was used to ingest them. First and foremost, drug cases often involve what is considered paraphernalia. Under N.J.S.A. 2C:36-2, many different items can be classified as drug paraphernalia. The statute explains that any items that could contain, store, compound, process, repack, inhale, conceal, convert, ingest, harvest, or manufacture could all fall under the umbrella of drug paraphernalia in New Jersey.
For instance, baggies that were used to store or sell drugs, especially if they still have residue from the drug, are an everyday item often featured at the center of a New Jersey drug case. In addition, a spoon that was used to ingest drugs could be collected at the site of the arrest and cited as drug paraphernalia. A common sandwich bag that was used to store drugs prior to sale, too, could fall under the relatively broad application of New Jersey's paraphernalia law. Frequently, if an electronic cigarette was allegedly used to store or ingest certain illegal drugs, it is collected in connection with other items found at the scene of the arrest or on the person.
Possession of drug paraphernalia is its own offense in New Jersey, but it is also commonly charged alongside other drug possession or distribution charges. Notably, multiple offenses charged at the same time increases the potential penalties for the accused. Since possession of drug paraphernalia is its own offense, a conviction for possession of drug paraphernalia, which is a disorderly persons offense, could lead to fines as high as $1,000 and up to 6 months in jail. This can impact your future licensing, rental, and employment options. The prosecution might also attempt to use the strength of the evidence involving drug paraphernalia to heighten the doubt about the your innocence on other related matters, such as possession of drugs or controlled substance distribution.
Cutting Agents
Moreover, one of the most common forms of evidence involved in drug cases in New Jersey are known as cutting agents. Cutting agents are used to dilute the effectiveness or strength of a particular drug, thus increasing the potential profit for the person selling the drugs. The power of the drug can be undercut with a variety of different cutting agents, including baby powder, Lidocaine, Benzocaine, Phenacetin, aspirin, protein powder, or caffeine. Officers and prosecutors might argue that one or more cutting agents found in connection with a drug crime show that the accused party was indeed intending to use or distribute drugs.
Scales
Additionally, materials used to produce drugs, such as scales, are often collected at the scene of the arrest or search when applicable. While the possession of one of these items in and of itself is not evidence of any wrongdoing, they can be used to paint the picture that the accused person intended to make, store, or distribute drugs. In some cases, scales and drug packaging materials are used to justify additional charges for maintaining or operating a controlled dangerous substance (CDS) production facility.
Clearly, the items collected during a drug arrest become paramount in proving or successfully challenging a drug case. Fortunately, there are many defenses that can be used to defeat drug charges. For example, perhaps evidence resulted from an illegal vehicle stop, unlawful search and seizure, there are problems in the chain of evidence, or there is lack of substantial evidence to prove accusations for possessing, ingesting, or distributing drugs.
Consult a Local Maplewood Drug Defense Lawyer Now
If you or a loved one is facing drug charges for cocaine possession, Xanax, painkillers, weed, paraphernalia, or another CDS offense, it is vital to seek assistance from a knowledgeable attorney as soon as possible. A lawyer's prompt intervention can help to decrease the potential fallout linked to penalties for your drug case. Depending on the charges, there is much on the line, including potential time in prison. Getting an experienced Essex County drug lawyer involved in your case soon after being arrested can be the first step toward a dismissal. Call (201)-654-3464 or contact us online to discuss your case with a member of our defense team free of charge.