Baggie Bursts Inside Stomach of Man Who Smuggled Heroin Through Newark Airport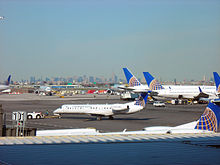 A man caught smuggling heroin in his stomach at Newark Liberty International Airport was recently sentenced to 30 months behind bars in federal prison. The defendant in the drug crime case was Omar Vasques, a 24-year-old resident of Bakersfield, California. Vasques and another man, Arturo Gonzalez, were stopped by law enforcement officials after they arrived at Newark airport via a flight from Salt Lake City, Utah. Authorities had received a tip from a confidential informant about Vasques and Gonzalez possibly carrying a large amount of heroin. When agents with the Drug Enforcement Administration (DEA) searched the suspects' bags, they did not find any illegal drugs. However, Vasques later told the DEA agents that he had swallowed the heroin before taking the flight into Newark, NJ. The FBI then detained Vasques and Gonzalez.
A short time later, Vasques became sick. Doctors soon realized that one of the baggies of heroin that Vasques swallowed had ruptured. Vasques subsequently underwent emergency surgery to save his life. Officials indicated that Vasques could have died if law enforcement had not intervened. When all was said and done, Vasques had roughly 1.3 pounds of heroin in his stomach.
Plea Deals Reached in Newark Heroin Smuggling Case
Both Vasques and Gonzalez were charged with federal crimes for distribution of heroin and possession of heroin with the intent to distribute. If they had contested the charges and gone to trial, they would have faced decades in prison. Instead, Vasques avoided trial by reaching a plea agreement with federal prosecutors. He pleaded guilty to the drug offense charges and was later sentenced to a term of incarceration of 30 months.
Gonzalez, the other defendant in the heroin possession case, had already been sentenced to prison time after reaching a similar plea deal with the U.S. Attorney's Office. The US District Court judge in Newark sentenced Gonzalez to 30 months in a federal penitentiary – the same sentence later handed down to Vasques for his role in the drug trafficking operation.
Contact the Tormey Law Firm to Discuss Your Newark Heroin Possession Charges
If you have been arrested and charged with heroin possession, heroin distribution, marijuana distribution, or any other drug crime in Newark, NJ, you need a skilled criminal defense lawyer helping you to fight the charges. The legal team at the Tormey Law Firm has years of experience handling drug crime defense throughout Essex County, New Jersey. Contact us now to schedule a free initial consultation about your case.