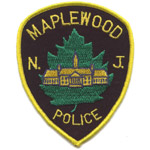 Maplewood NJ cops recently responded to reports of a brawl involving teenagers at a local park.
The incident occurred a short time after the township's annual street festival, known as MayFest, ended. According to law enforcement officials, between 150 and 200 teens left the festival around 5:00 p.m. and headed to DeHart Park. DeHart Park is located approximately six blocks away from the site of MayFest.
Maplewood NJ police officers were sent to the park after authorities received calls about a possible disturbance. When Maplewood cops arrived at the scene, they attempted to break up the gathering of juveniles.
Given the large number of people who were at the park, Maplewood police called for assistance from other police departments in Irvington, Millburn, South Orange, Springfield, and Union, as well as the Essex County Sheriff's Office.
Police officers reportedly had to break up at least one fight involving some of the juveniles. At this time, it is unclear what might have caused the teens to get into the violent altercation.
Cops also had to intervene in another fight that occurred near the Maplewood-Irvington border. That violent incident reportedly involved some of the teenagers who left DeHart Park after law enforcement showed up.
Maplewood police did not arrest any juveniles, perhaps because nobody sustained any serious injuries in either fight. Police did arrest a 19-year-old Newark NJ man who allegedly robbed a young boy.
For additional information about this case, read the NJ.com article, "Police Break Up Fight, Large Crowd of Teens at Maplewood Park."