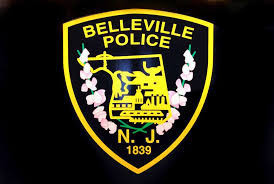 A man who used a handgun to fatally shoot a person outside a strip club in Belleville NJ is headed to New Jersey State Prison.
The suspect, a 33-year-old male, was recently sentenced to 20 years behind bars for killing a 28-year-old man early in the morning on October 8, 2015 in Belleville, New Jersey.
The violent incident occurred in front of Wet Gentlemen's Club in Belleville. The suspect reportedly got into a dispute with the victim and later fired a gun at the victim's back.
Police eventually captured the suspect and placed him under arrest. He was subsequently charged with first degree murder and weapons offenses. The murder charge carried a potential punishment of life imprisonment.
The suspect avoided trial by reaching a plea deal with the Essex County Prosecutor's Office and pleading guilty to aggravated manslaughter charges.
During the sentencing hearing in Essex County Superior Court in Newark NJ, the suspect offered an apology to the victim's family members.
The superior court judge then sentenced the suspect to a term of incarceration of 20 years in state prison. Since violent crimes like murder and manslaughter are covered under the NJ No Early Release Act (NERA), the suspect will not be eligible for release on parole until he has served at least 85 percent of his prison sentence.
To learn more about this case, see the NJ.com article, "Man Sentenced to 20 Years for Killing Outside Belleville Strip Club."