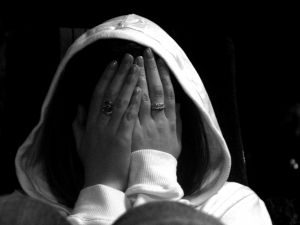 New Jersey authorities are incredibly concerned about the threat of human trafficking during the Super Bowl.
Some say that the calls for action concerning human trafficking during Super Bowl XLVII are a hoax. For example, a recent article entitled "The Super Bowl Sex Trafficking Story That Just Won't Die" reported that "there's no correlation between sporting events and a rise in prostitution."
However, the evidence would seem to contradict this viewpoint. Police recently broke up a high-end drug and prostitution ring in the Tri-State Area. According to authorities, the group of human traffickers were set to allegedly sell "party packs" of cocaine and prostitutes to rich attendees at the Super Bowl.
Moreover, New Jersey law enforcement has been taking steps to protect the public against human trafficking. In October 2013, Acting New Jersey Attorney General John J. Hoffman announced that the New Jersey Human Trafficking Task Force launched a hotline for people to report suspected incidents of human trafficking in the State of New Jersey. The hotline is meant to "serve as a constant reminder of New Jersey's commitment to end human trafficking in the state." It is staffed 24 hours a day, seven days a week by detectives in the Human Trafficking Unit within the Division of Criminal Justice.
NJ law enforcement has also ramped up these efforts to prevent human trafficking in advance of the Super Bowl. The thinking is that this large event will lead to an influx of people and increase the likelihood of human trafficking. According to a press release by the New Jersey State Police, "New Jersey is already a prime location for domestic and international human trafficking because of its central location between the New York metropolitan area and the tri-state metropolitan region of Philadelphia, Baltimore, and Washington, D.C."
The penalties for human trafficking are severe. As set forth by N.J.S.A. 2C:13-8, human trafficking is a first degree felony. Anyone caught holding, recruiting, luring, enticing, harboring, transporting, providing, or obtaining, by any means, a child under 18 years of age to engage in sexual activity, may be sentenced to up to 20 years in New Jersey State Prison. Moreover, if the offender is found to have recklessly participated in the transportation of a victim of human trafficking, that person can potentially be sentenced to life imprisonment.
For more information about human trafficking during the Super Bowl, see "New York and New Jersey gird for Super Bowl related sex trafficking, while some say spike claims are misleading."