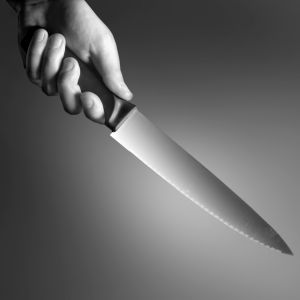 A man was recently arrested after allegedly attacking his father and his father's girlfriend with a knife.
Newark police officers were dispatched to the 500 block of Elizabeth Avenue after police received reports that a 57-year-old man and a 56-year-old female had been stabbed several times.
According to reports, the male victim spoke with police and identified his son as the attacker. The suspect was arrested a short time later and charged with several crimes, including aggravated assault, unlawful possession of a weapon, and possession of a weapon for an unlawful purpose.
If the suspect is convicted of any of these crimes, he could face significant penalties. As set forth by N.J.S.A. 2C:12-1(b), an attack that involves a deadly weapon may be classified as second degree aggravated assault. A conviction for second degree aggravated assault can result in a term of incarceration of up to 10 years in New Jersey State Prison. Additionally, the suspect could be sentenced to another 3–5 years in state prison if he is convicted of third degree possession of a weapon for an unlawful purpose.
For more information on this crime, see: "Newark police: Son stabbed father and father's girlfriend."