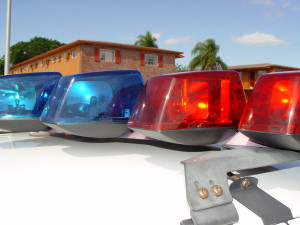 Raritan NJ police recently arrested a Bloomfield NJ woman who allegedly left her child unattended in a minivan.
Police received a report of an unattended child in a vehicle parked outside a commercial building on Route 202. When officers arrived at the scene, they found a child who had been left alone in a minivan.
Officers eventually located the mother. According to police, she said that she left the child "unattended in the vehicle for just over a minute while she ran into her place of employment to drop something off." However, an affidavit filed at the Somerville Superior Court claims that witnesses at the scene called police after seeing the child "in the car unattended for at least 20 minutes."
The mother in this case could be subject to significant penalties if she is convicted of endangering the welfare of a child.
Beyond that, NJ law specifically criminalizes the act of leaving a child unattended in a car. N.J.S.A. 9:6-8.21(c)(4)(b) requires a parent to exercise the minimum degree of care over their child at all times. Moreover, a New Jersey appellate court found in State of New Jersey  v. E.D.O. that the "act of leaving a child alone in a motor vehicle with its engine running, to enter premises 150 feet away, is a reckless act." The court also noted that "A parent invites substantial peril when leaving a child of such tender years alone in a motor vehicle that is out of the parent's sight, no matter how briefly."
It is clear the New Jersey lawmakers and judges consider actions like this to be criminally negligent . However, it still remains to be seen if the mother's actions in this case will translate into criminal charges.
For more information on this story, see "Bloomfield woman charged with endangerment for leaving 1-year-old girl alone in minivan."