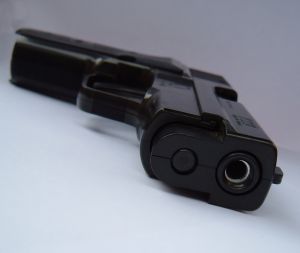 A former Newark NJ police officer entered into the Pre-Trial Intervention (PTI) program and avoided more significant consequences for his assault and weapons charges.
The suspect was arrested in 2012 after allegedly rolling down his window and pointing his service weapon at a driver.
The alleged incident led to an indictment by a grand jury on a charge of aggravated assault with a firearm.
The suspect pleaded not guilty to the charges and was admitted into the PTI program.
PTI is a diversionary program which allows a defendant to avoid ordinary criminal prosecution and instead receive rehabilitative services or supervision for period of time. However, if the participant violates the terms of the PTI program, the criminal charges will be reinstated.
Admission into the PTI program requires consent from both the Prosecutor's Office and the PTI Program Director. Prosecutors are granted wide latitude when it comes to deciding whom to allow into the PTI program and whom to prosecute through the normal criminal justice system.
For more information about this case, read the NJ.com article entitled: "Veteran Newark police detective to lose his job for pointing gun at motorist."