Internal Affairs Investigation Leads to Arrest of Newark Police Captain for Data Breach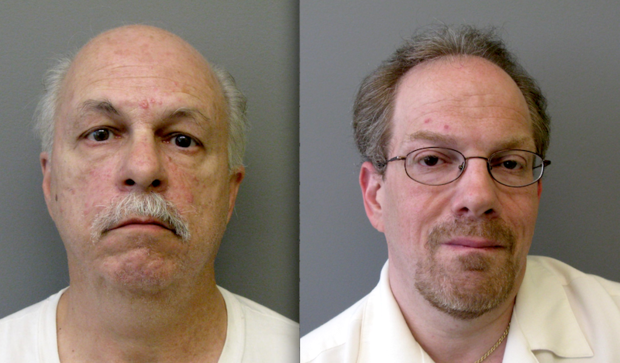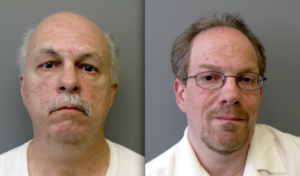 A Newark police captain saw his life's work in law enforcement irreversibly tarnished after he was caught stealing information from a computer database.
The suspect in the high-profile computer theft case is 62-year-old Anthony Buono, a resident of Millstone Township in Monmouth County, New Jersey. Although Buono lived in Millstone, he worked in Newark as a captain for the Newark police force. And it was in his capacity as a Newark law enforcement officer that Buono gained access to the computer database that is typically used by police investigators during insurance fraud investigations. Buono reportedly took confidential information from the computer database and then gave that information to another Newark police officer, Dino D'Elia, who subsequently sold it to individuals through a private investigation company. According to Essex County authorities, the information was sold at a rate of $100 per computer search – and Buono allegedly accessed the computer database and searched for information more than 900 times before authorities found out about the illegal conduct in 2014.
The Essex County Prosecutor's Office Official Corruption Unit and the Newark Police Department Internal Affairs Unit conducted a joint investigation and eventually uncovered evidence that implicated the two suspects.
N.J.S.A. 2C:5-2: Conspiracy Charges in New Jersey
Both Buono and D'Elia were criminally charged in 2015. The initial charges were for computer theft and conspiracy. The conspiracy charge was filed because two people, Buono and D'Elia, knowingly engaged in conduct which constituted a crime. As set forth by N.J.S.A. 2C:5-2, conspiracy is an indictable felony-level offense and carries severe penalties that include prison time and fines.
The relevant parts of the NJ conspiracy statute read as follows:
2C:5-2. Conspiracy:
a. Definition of conspiracy. A person is guilty of conspiracy with another person or persons to commit a crime if with the purpose of promoting or facilitating its commission he:
(1) Agrees with such other person or persons that they or one or more of them will engage in conduct which constitutes such crime or an attempt or solicitation to commit such crime; or
(2) Agrees to aid such other person or persons in the planning or commission of such crime or of an attempt or solicitation to commit such crime.
b. Scope of conspiratorial relationship. If a person guilty of conspiracy, as defined by subsection a. of this section, knows that a person with whom he conspires to commit a crime has conspired with another person or persons to commit the same crime, he is guilty of conspiring with such other person or persons, whether or not he knows their identity, to commit such crime.
c. Conspiracy with multiple objectives. If a person conspires to commit a number of crimes, he is guilty of only one conspiracy so long as such multiple crimes are the object of the same agreement or continuous conspiratorial relationship. It shall not be a defense to a charge under this section that one or more of the objectives of the conspiracy was not criminal; provided that one or more of its objectives or the means of promoting or facilitating an objective of the conspiracy is criminal.
d. Overt act. No person may be convicted of conspiracy to commit a crime other than a crime of the first or second degree or distribution or possession with intent to distribute a controlled dangerous substance or controlled substance analog as defined in chapter 35 of this title, unless an overt act in pursuance of such conspiracy is proved to have been done by him or by a person with whom he conspired.
Newark Police Officers Who Commit Crimes "Compromise the Public's Trust"
In 2014, shortly after Buono and D'Elia were placed under arrest and charged with the felonies, Acting Essex County Prosecutor Carolyn Murray issued a statement about the arrests. Murray said that members of the public "should not have to worry that sensitive information will be illegally accessed" by law enforcement officials. Further, noted Murray, the two defendants in this case had "compromised the public's trust" by illegally accessing confidential information and then profiting from that breach.
To learn what happened to Buono and D'Elia in the computer theft case, read Part Two of this blog series.