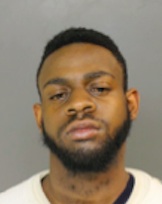 Police recently arrested a Newark New Jersey man who allegedly injured someone during a shooting incident.
The suspect is a 23-year-old man from Newark, NJ. According to police, he used a handgun to shoot a 20-year-old man on a city street.
After the incident, the suspect allegedly fled the area on foot while the victim transported himself to University Hospital in Newark, NJ. Shortly after the victim arrived at the Newark medical facility, doctors contacted the Newark Police Department and alerted them to the situation.
Newark NJ cops were dispatched to the hospital, where they spoke to the victim and got a description of the shooter.
Detectives with the Newark Police Major Crimes Shooting Response Team subsequently investigated the shooting and eventually located the suspect on West Market Street in Newark. When police apprehended the suspect, he was allegedly carrying a .380-caliber handgun.
The suspect has been charged with multiple crimes, including aggravated assault with a deadly weapon, unlawful possession of a weapon, and possession of a weapon for an unlawful purpose.
Fortunately, the shooting victim survived his injuries and was listed in stable condition.
For further information about this case, see the NJ.com article, "Newark Man Arrested in Shooting After Victim Sought Treatment."